The new rules for buying a new car, by carwow's Andrew Hooks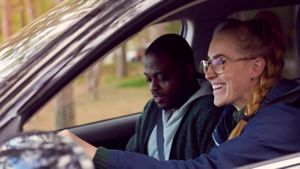 We spoke to Andrew Hooks, COO of carwow, about how to bag a bargain at the showroom.
By Remy Maisel
For most things we buy, there's the price tag and that's it – no mystery. Cars are one of the few exceptions, and because they tend to be one of the more expensive things we own – as well as things we depend on so much – buying them can be a fraught experience.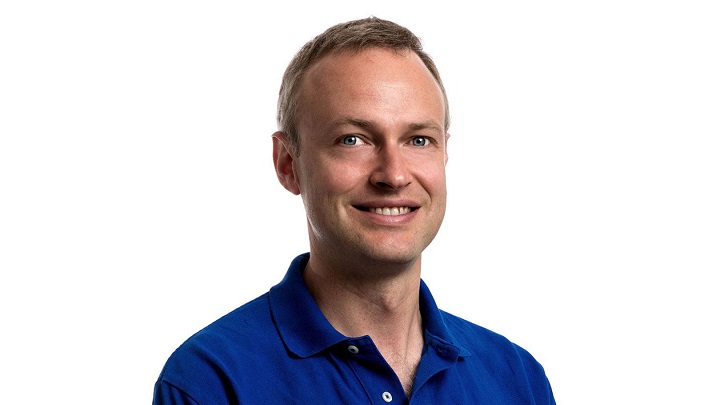 How did you get into this job?

I've always loved cars. Ever since I was at primary school I helped my parents to buy their cars, and my career feels like an extension of that. The thing that drew me to carwow was a desire to make the buying experience better.
What do you drive?
I drive a high-performance Jaguar XF. I love it for its performance, comfort and practicality. I've had it for about six months now and I bought it to replace a much-loved Porsche. As a dad of two, it helps to have something big enough to swallow the whole family. Next time, I might be tempted by something a little more environmentally-friendly – the latest generation of hybrids include some great drivers' cars.

What's been your best car-related bargain?
It's hard to pick one, but my wife's VW Touran was great value-for-money, and a cracking family car to boot.
If you had an unlimited budget, what car would you drive?
I was lucky enough to drive a Ferrari GTC4 Lusso that our editorial team had on test last year. It's an incredible machine – big enough to carry four people in comfort, but wonderful to drive and beautifully made.
When do car dealers generally have sales, and are they worth waiting for?
The car industry is doing all it can right now to tempt people into new cars, so the sales that are taking place have some genuinely amazing deals and savings of thousands of pounds on popular models.

Broadly speaking, the best sales still take place pre-plate change or when models are due a facelift. January typically has a lot of deals because the 'new year, new car' customer is keen to spend. And in the last 2 years, Black Friday has become something the car industry participates in and the public have been quick to show an  appetite for big ticket items like cars, when there are limited time offers out there.
Are there any disadvantages to buying before number plate changes?
Manufacturers and dealerships want to sell their stock before a plate change (which happens in March and September), so there will always be offers in these months. I suppose that the disadvantage might be for the type of driver who likes their new car to appear to be 'newer' for longer. Buying in these months means your brand-new car will be replaced on the road by even newer plate inside a month.
Can buying on certain days of the week or times of the month lead to better deals?
The way people buy cars is changing. We do much more research now before we set foot on a forecourt. That means the way dealerships were traditionally set up is changing too. A decade ago, it would have been well-known, for instance, to buy on a Friday as it would be the end of a quiet period for the sales team in the dealership. It would also have been thought that the last 2 days of a month were best as they were when dealers needed to hit monthly sales targets.
These targets still exist, but with more people buying online, the sales cycle of a dealership is not what is was and good deals are out there 7 days a week for the savvy buyer.
Some advice websites also suggest buying 'off-season' cars, such as a convertible in the dead of winter – do you agree?
Dealerships are like any retail business and don't like sitting on stock for too long. So it's true that out of season options, like a convertible in winter, will be more likely to attract price reductions. It's one of a number of car types that tend to have seasonal variations. It's a simple case of supply and demand, so being patient can definitely pay off if you can resist the urge to buy a soft top during the summer.
What's the worst advice you've heard people give prospective buyers?
There are so many myths out there, which can put the buyer at a disadvantage. The classic tall tale is saying you'll pay cash in order to secure a discount. I've also heard that leaving it until the last minute, and after you've settled on a price, to say what car you have as a trade in is a good tactic. It's not. Nor is waiting for a rainy day to visit a dealership as it will be quiet and the salespeople more keen to strike a deal, any deal.
What's your number 1 tip for car buyers?
There are so many options now for a buyer – online buying sites, PCP (Personal Contract Purchase) and leasing, finance and loans – that you've never had so much power. Use your phone or computer to do as much research as possible before you set foot in a dealership. Once there, if what is in front of you isn't 100% right, walk away and have another look. The right car at the right price is out there and it's never been easier to find it.
Buying a new car? Read our article on how to get the best deal.