By Adrian MacLeod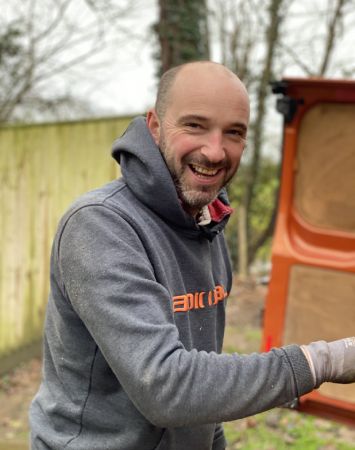 It's early: 6:30 am and already Paul Hurst is on the road. He likes to beat the worst of the morning rush. He takes the A31 from his base near Alton in Hampshire, headed for his first client in Surrey.
"I always take the A31 rather than the A3," Hurst says, smirking. "There are too many vans on the A3." The irony isn't lost him, as Paul himself drives a van.
He's his own boss, travelling around 33,000 miles a year to visit his clients — horses who need new shoes. And while the work is hard, being a farrier gives him some latitude to make his own decisions.
Like six years ago, when he decided Surrey was becoming too busy and looked to move.
"I was born and bred in Surrey," he says. "I did my apprenticeship in Abinger Hammer [near Dorking] and built up my business around that area. But we wanted a quieter life for the children."
So he made the same work-life choice as countless others and traded a better home life for a longer commute. He's a good farrier and his customers are loyal and so most are still in Surrey. This means he drives for between 35 minutes and an hour each day before he starts work. 
"I drive to the furthest customer first and then work my way back," Hurst says. "That way the journey home isn't too bad."
He's already been to two stable yards today to shoe a single horse at each. By 11 am he has reached a bigger yard where there are three to do. After that there are another two horses at two yards. Shoeing horses is back-breaking work, so Hurst plans his day carefully.
"Being in the van actually allows me to rest," he says. "So it's important for me to have a van that is comfortable and easy to drive. My ideal to balance work and rest is three horses at a time. But it varies — at a big yard I may do as many as 12."
High-spec van for sole trader economy
Hurst has leased his van from Ford for the last 15 months. Another decision he took as his own boss. It's a Transit Custom Sport with a combi body: seats front and back like a car and a load area at the rear for his tools. 
"It has two seats at the front rather than a bench, so it is roomier and more comfortable," he says. "The iPhone connectivity is good so satnav and music are easy to set up. And it has all manner of cup-holders."
The seats in the back allow him to occasionally pick up his children from school. "The kids love the van. They absolutely love it."
Vans have become so easy to drive that more people than ever consider them for their sport or leisure activities.
The load area is big enough for the tools of his trade: a portable forge, an anvil, an array of files, hammers and hoof trimmers. And horseshoes, of course. Hundreds of horseshoes.
His longer commute and high-spec van make Paul typical of a growing breed. The number of vans on the road has been growing twice as fast as the number of cars since 2001 and the mileage covered by vans has grown 56% compared to only 9% for cars.
Since 2009, a van is more likely to be in private hands than owned by a company. All this comes from research 1 by the Society of Motor Manufacturers and Traders (SMMT) which also reveals that sole traders and small businesses are more likely to be using high-spec or even customised vans. 
It represents a sea change in the whole economy. Every retailer who moves from the high street to online is putting vans on the road. The internet has opened opportunities for mobile mechanics and grocery delivery. Vans have become so easy to drive that more people than ever consider them for their sport or leisure activities. About 11% of the UK economy is linked to vans, the same SMMT research says.
Is it any wonder the A3 is chock full of vans each morning?
The personal impact of van theft
Each time a van is stolen, it affects the livelihood of a business. And this impacts the whole economy which is becoming ever more dependent on vans. But perhaps the biggest impact is on the individual.
"I'd be gutted," says Paul Hurst as he thinks through the implications. "Mortified. It's my office — part of my life. I sometimes spend more time in my van than I do at home. I can be using it 12 hours a day in summer."
Fortunately (he touches the plywood lining of his rear door), Paul has never had a van stolen. Partly this is because he mostly works only a few feet from his van and rarely leaves it. But it's also because of his decision to move to a quieter, more rural part of the country, where his van is parked overnight.
His toolbox and forge are bolted to the inside of the van to deter thieves. He has had a large anvil stolen from outside his house but Hurst says he's not up for chasing anyone with muscles big enough to lift the thing.
Where you park your van will have a big impact on the chances of its being stolen, according to Martin Smith, Motor Claims Manager at Aviva. He has a unique perspective on theft based on analysing insurance data.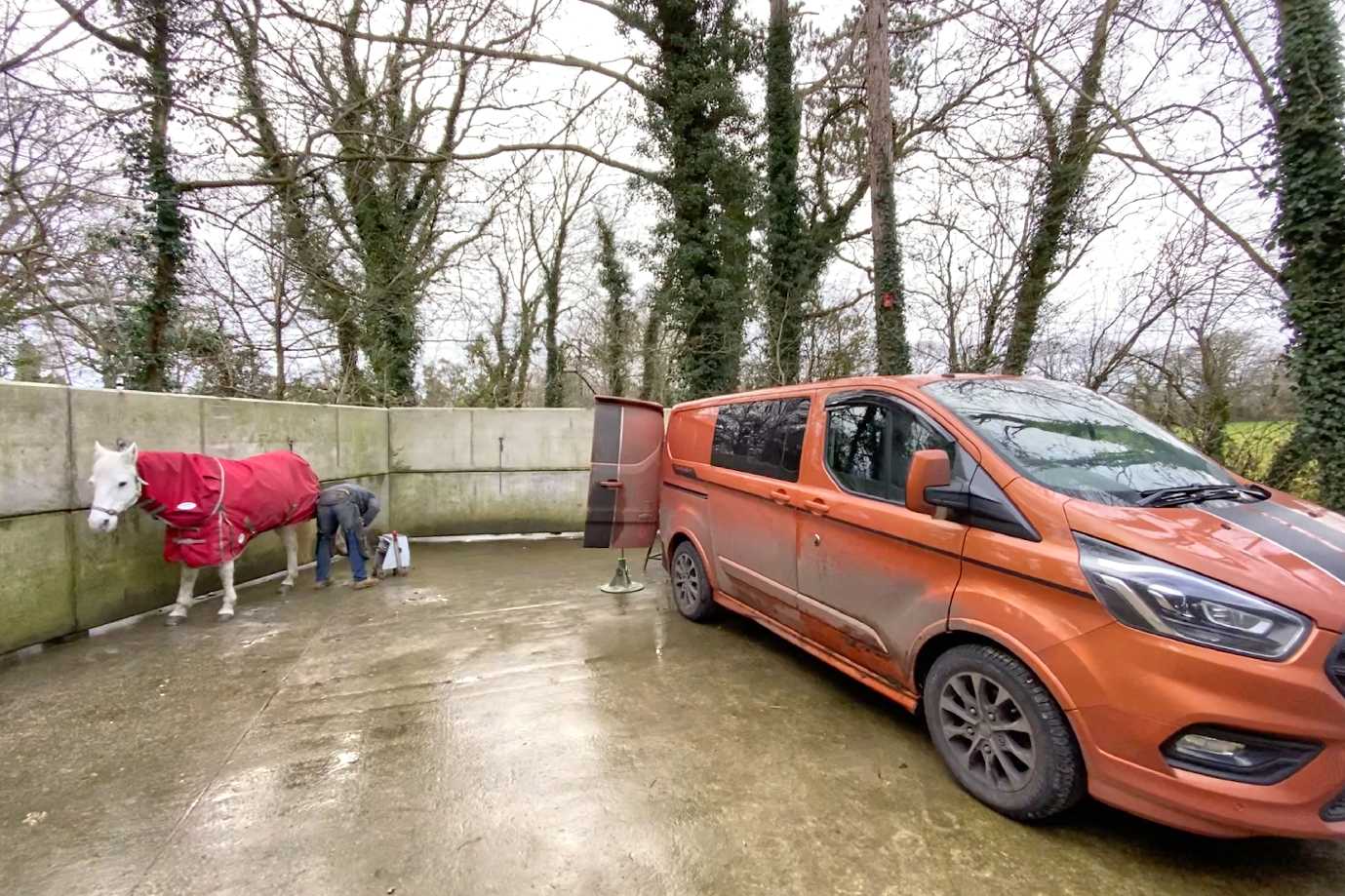 "The trend overall is that vehicle theft is on the increase," he says. "It has been going up over last 3 or 4 years for a variety of reasons including vulnerabilities criminals have exploited in keyless entry."
Most vans come with pretty good security systems these days, but there are other factors at play including where you park and how attractive criminals find your model of van.
"The increasing price of parts has created a market for spares," Smith says, "and a stolen van may be immediately broken up. Also, the scrap value of a van and its contents may make it worthwhile for thieves to take an interest."
The value of precious metals in the catalytic converters used in modern vans also creates a target. "Vehicles are jacked up and the converters stripped out," says Martin. "Toyotas, in particular, seem to be targeted because they contain a higher value of precious metal."
Standard insurance will replace the van but tools left inside the van may require additional cover. For Paul Hurst, there is a bigger issue.
"The cost and inconvenience of losing a van are bad enough," he says. "But any time without my van is the killer because I'm not earning money." Few standard insurance policies cover loss of earnings, so this is another aspect worth considering. 
High tech thefts of vehicles with keyless entry have made the news recently and manufacturers work day and night to fix vulnerabilities. But, for Martin, simpler answers may help van drivers.
"Slow the criminals down — anything that takes time or makes a noise increases the chances they will be discovered. Something as simple as a crook lock can defeat a teched-up criminal who only has a laptop. It's not infallible but most thieves will walk past, looking for another van rather than take it on."
Meanwhile, Paul Hurst is back on the A31, on his way home, cosy in his Transit, satisfied with another day's work well done.