As SMEs plan to recoup lost trading time - Lockdown gives them time to plan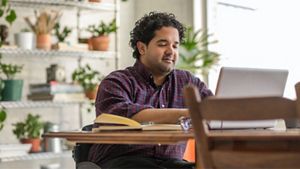 Chris Andrews looks at what businesses need to consider if they're making up for lost November trading hours by maximising the run up to Christmas.
COVID-19 has impacted everyone, and the UK's small to medium-sized enterprises (SMEs) — a crucial part of local communities and economies – are no exception. With all parts of the UK in varying states of lockdown, SMEs continue to face difficult conditions. Make no mistake, these restrictions in the run up to the Christmas trading period will hit SMEs hard.
Business owners are naturally gifted at maximising opportunities, an attribute they'll need during December if lockdowns end as planned. In the meantime, lockdown gives SMEs an opportunity to prepare for what could be a short but intense period of Christmas trading unlike any other, whilst taking care to minimise any additional risks.
For example, many businesses may be considering increasing their opening hours to try to recoup the trading time that was lost during November, but this won't be as simple as opening earlier and/or closing later. There will be elements that must be considered to do this safely and to remain COVID-secure: how will outside access be affected in the winter months? If the business is trading outside of normal hours, could there be more slips and falls if customers visit during colder, darker hours?  If customers have to queue outside to keep the headcount in the store at a COVID-secure level, how can this be done safely? Has lockdown resulted in more stock being held on the premises and has it impacted COVID-secure one-way systems, will it hinder protection / detection systems or available space in the store? 
Employees will be key in reacting to these issues but, while a potential increase in hours may be well received by staff who have been on furlough, it could have unforeseen impacts on the Work Time Directive. Businesses will need to check if any new staffing arrangements comply with this for revised shift patterns, breaks or the length of employees' working weeks.
For businesses who have made changes or diversified to get the most out of lockdown and a condensed winter trading period, their insurance will need to take account of this. Fortunately, brokers across the UK work with businesses to help them find cover that can keep pace as SMEs change in response to the challenges posed by COVID-19.
After a very difficult year, many SMEs will be preparing to make the most of every minute of trading during the run-up to Christmas. But in doing so they need to be aware that this presents additional challenges. The remaining time in lockdown provides an opportunity for SMEs to review not only how they reinstate their business, but how they can do so confidently, ensuring they are able to make the most of the final trading period of the year. 
There are brokers across the UK working with businesses of all types to find affordable cover they can use to protect their business as circumstances change. To find one locally, visit Biba or visit our Risk Management Solutions site for guidance and support on reducing risk.