How being sustainable could help your business thrive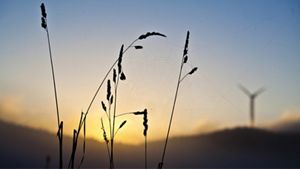 Zelda Bentham, Group Head of Sustainability at Aviva, outlines how making your business more sustainable is a positive move for your company
Sustainability is big news right now with people around the world waking up to the importance of making sure we take better care of our planet.
These days it's fashionable to carry a keep cup to get your daily coffee fix and ditch your plastic bag for a sustainable alternative. Schoolkids are skipping classes to protest about how we're treating the world and its natural resources. And the latest series of David Attenborough's 'Our Planet' has also caught people's attention. In fact, Netflix predicts this series will reach one billion people. It's brought the issue of climate change front and centre, helping people to realise we must act now to avoid potentially irreversible impacts on our planet.
The planet does not have time for excuses. Investors have a central role to play in moving the world to a low carbon future; this collaboration shows how we can all take better decisions, for our customers and for the environment. Aviva will keep calling for proper disclosure from the companies we invest in, while working with regulators and policymakers to make sure capital markets properly take account of these risks. The cost of doing nothing is far greater than any costs incurred by taking action.

Maurice Tulloch – CEO Aviva PLC
But what does this mean for business?
For starters, you need to make sure your business can adapt to make sure they are offering customers what they're asking for. This will require innovative product development and an ear to the ground for the latest trends and developments.
What you can't do is leave it to chance and hope for the best. Businesses that don't respond to the public mood and the increasing focus on sustainability risk becoming irrelevant, ignored and a thing of the past. 

But embracing the challenge of operating sustainably could bring huge rewards. A report from Unilever found that a third of consumers now choose to buy from brands they believe are doing social or environmental good.
You also need to act responsibly
Sustainability doesn't just hinge on making changes to your products and services to help the plant and meet your customers' needs. You also need to look at how you operate, making changes to cut down your operational waste and reducing your paper and energy use. A happy by-product of this is that you're also likely to make cost savings. 
In 2018, Aviva UK were successful in removing all single use plastic coffee cups internally saving an estimated 7m cups per year and over 50 tonnes of waste. All our employees and visitors now use reusable cups and we've pledged to remove all other single use plastic from our on-site catering and events in 2019.
People Power
The efforts you make to increase your sustainability are also likely to have a positive impact on your people. Increasingly, employees are looking for opportunities to work for companies who share their values.
In the UK, more than 400 of our employees have signed up to our car share programme and there are 180 active car sharing groups. We've also introduced electric vehicle sharing points at eight UK locations and moved 30% of our car fleet to hybrid. In the last year, this has helped save over 4000 kg of CO₂e emissions.
At Aviva, our CR activity has resulted in nearly 90% of our people believing we're a good corporate citizen, and our research shows those people are 31% more likely to stay at Aviva for more than two years.
By integrating sustainability into your products and operations, not only are you doing the right thing for the planet, you're also having a positive impact on your customers and people. In turn, you'll be creating a sustainable world in which your business can truly thrive.