Why sustainable pension investment is important to your employees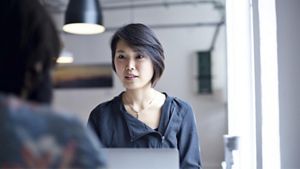 Sustainable investment isn't just good for the planet, it's good for business too. And pension funds are investments...
In the past, investors have looked on sustainability as something of a fad or a nice-to-have rather than an integral part of good investing.
With the latest report from the Department for Work and Pensions (DWP), clarifying Pension trustee's fiduciary duties, the consideration of the ESG (Environmental, Social and Governance) factors in the investment process is more important than ever.
Increasingly, ordinary people are becoming more and more passionate about social issues, like plastic clogging up the oceans and fossil fuels belching fumes into the atmosphere.
Every day, a growing number of people around the world are actively making changes to their lifestyles to match their beliefs. From resolving to cut single-use plastic out of their lives to switching to electric cars, more and more people want to make a difference to the planet and its sustainability.
This change in focus can easily apply to investing too.
Sustainability and investing in a pension are about investing in the future
Although the average employee may not think of themselves as investors, if they have a pension, they are investing their money. But how many of them know where?
The whole point of a pension is to invest for the long term to get the retirement you want. This sits comfortably alongside sustainability, which is also about looking to the future.
Zelda Bentham, Group Head of Sustainability at Aviva, says: "Pensions are about investing today to help secure your tomorrow. Investing in line with your values helps shape what those tomorrows look like for all of us."
As people wake up to the importance of looking after the planet, doesn't it stand to reason that they would also want their long-term investments to reflect their personal values?
After all, why would someone committed to reducing plastic use want to invest in a company that earns profits by making and selling single-use plastic items? Similarly, why would someone interested in clean energy want to invest in an oil company?
Times are changing…
In 2016, we asked 3,000 advisers whether they ask their clients if they have an interest in ethical or socially responsible investments. An overwhelming 83.3% said they do, with the top nine issues for their clients being:
Weapons manufacturing
Gambling and tobacco
Investing in renewable energy
Animal welfare
Climate change
Basic labour rights in the developing world and paying the living wage
Protecting forests and land/water use
Fossil fuel-free products
Responsible lending
That was two years ago and public opinion is moving at pace. Increasingly, the public is looking for companies to get behind and champion social issues. They're looking for businesses to take positive steps to make changes for the greater good. And sustainable investment allows investors to do the same.
In fact, the UK government is recognising the importance of climate change by bringing in legislation to allow pensions schemes to reflect investors' ethical concerns. The new laws mean pension funds don't have to chase returns by investing in oil, gas and coal companies regardless of the threat of climate change.
Isn't it worth taking another look at sustainable investments?
Sustainability isn't a fad. It's becoming part of mainstream investment, with the public now expecting companies to do the right thing.
Research also shows that investing responsibly and sustainably is good for business. So maybe it's time to start asking customers about their beliefs and where they would like to invest their pension funds.