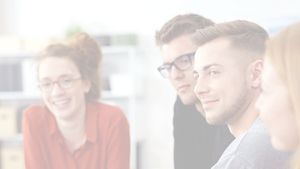 Employee Assistance Programme (EAP)
Valuable support for your employees
Always there for your workforce
To help your employees look after their mental wellbeing, our Employee Assistance Programme offers easily accessible 'in-the-moment' support, at any time - day or night. Whether it's coping with pressures at work, personal relationship issues, money or other worries, our EAP services could help your employees understand new ways to tackle, and build resilience against, everyday issues and stresses.
The EAP is provided by Care first and is offered to all your employees, regardless of whether they are covered under your Aviva Group Income Protection policy. It is a non-contactual benefit facilitated by Aviva and can be withdrawn at any time.
Introducing the Thrive: Mental Wellbeing app
The EAP services can all be accessed through Thrive: Mental Wellbeing - an NHS-approved app which can help employees detect, prevent and self-manage common mental health conditions, including stress, depression and anxiety.
Early detection and prevention
Using clinically effective techniques to screen for common mental health conditions, the app has the capability to support and intervene if a risk is detected and provide the most relevant support at crucial times.
Self-management tools
From relaxation techniques, such as meditation, to thought training, sleep improvement and goal progress tracking, your employees have access to a range of tools to help them manage their mental wellbeing.
Clinically proven techniques
The app uses the latest computerised Cognitive Behavioural Therapy (CBT) methods, that are proven to help people manage specific stress triggers and retrain unhelpful thoughts.
Thrive: Mental Wellbeing App
In this short demo video we explain how the Thrive: Mental Wellbeing App works and some of the ways it can help your employees.
What else does our EAP offer?
Counselling options
Employees have access to a 24/7 helpline for 'in-the-moment' support from BACP qualified counsellors, who they can talk to in confidence about any personal concerns they have. If counselling is deemed clinically appropriate, the EAP offers up to eight counselling sessions a year. These can be provided over the phone or face to face.
Practical advice, information and webinars
Care first Lifestyle is an online resource with advice, articles and webinars on a range of everyday topics, from relationships and childcare to bereavement. Your employees can also access Care first's information specialists via the app, who can provide help and practical advice, Monday to Friday, 8am-8pm.
How to download the app
Step

1
Download the app
Go to your app store, search Thrive: Mental Wellbeing and download the app.
Step

2
Get started
Open the app and select 'Sign Up'. Enter your email address, choose your password and enter the access code provided by your financial adviser or Aviva Account Manager.
Step

3
Verify your account
You'll receive an email with a link to verify your account. Once verified, go into the app and 'Log in' using your email address and password.
EAP documents
We've produced several documents to help you promote the Employee Assistance Programme to your workforce and encourage them to access the support available. Please note that the Care first/Thrive documents are not regulated by the Financial Conduct Authority and as they are not owned by Aviva we cannot be liable for their content.
Useful information
24-hour telephone support & personal assistance service:
Employees can speak to a qualified counsellor, day or night, for 'in the moment' support. Calls to this number are free from a landline and mobile phone. Calls are recorded.
Care first lifestyle:Access a website full of invaluable information at eap-carefirst.com using the following login details:
Username: lifestyle1234               Password: carefirst
Complaints:
We're sure you and your employees will be more than happy with your service, but if not please email EAPComplaints@care-first.co.uk