You seem to be using a mobile device. As there is important information that may be difficult to read on a small screen, please switch to a larger display if you wish to proceed.
International Solutions
International Solutions is our award winning international health insurance policy that helps to make sure that you can access high quality care while you're living or working overseas.
It's flexible to fit your budget, but its extensive benefits don't scrimp on quality or clarity. It doesn't matter where you're living or working, with International Solutions in place you'll have access to international healthcare support 24 hours a day, 365 days a year.
Please note, the benefits shown here apply to policies that are bought or renewed after 1 March 2015. If you have bought or renewed your policy prior to 1 March 2015, please refer to your policy documentation, visit our existing customer area or contact us.
Gulf Solutions
If you're looking for worldwide International Private Medical Insurance (IPMI), you'll need International Solutions. But if you are based within the Gulf region (Oman and the United Arab Emirates), you'll need a specialist IPMI policy - Gulf Solutions. Aviva work with locally licensed insurers to provide this cover.
If you're buying or renewing your policy after 1 March 2015, you'll also need Gulf Solutions if you're based in Bahrain or Jordan.
These countries within the Gulf region have very specific rules and regulations, and certain levels of cover may be mandatory. Rest assured, with Gulf Solutions you will have compliant insurance that's been created in conjunction with local experts.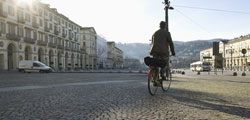 See how International Solutions works, what's covered under the policy (and what's not), and how to add options or reduce the costs of your policy.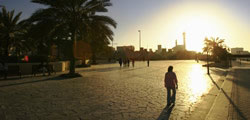 Explore this specialist policy. We'll explain its importance, what it covers, and how you can add options to provide additional peace of mind if you're based in the Gulf region.