An Immediate Life Annuity is a retirement income plan that can be bought with your own money from non-pension sources. It can be bought with savings, investments, inheritance or the tax free cash lump sum from a pension fund. This annuity can provide you with a tax efficient, additional income from the age of 55. It provides you with a guaranteed income for the rest of your life and can be seen as a low risk choice.
What are the benefits?
Guaranteed income. It promises to pay you a regular income for life.
Income choice. You can receive your income monthly, quarterly, half-yearly or annually. Payments can be 'in advance' (from the start date), or 'in arrears' (at your chosen payment interval after the start date).
Tax Advantages. HM Revenue & Customs may agree that part of your payment is a return of capital and therefore not subject to tax. Tax treatment will depend on your personal circumstances - a financial adviser will be able provide you with more information about your tax position. Tax rules may change.
No surprise charges. We take our charges into account when we work out the price of your initial annuity.
Things to think about
Depending on how long you live you may get back less than you bought your annuity for.
Our Immediate Life Annuity comes with a one year guarantee and value protection as standard. You can choose to extend your guarantee period along with other options.
No cash-in value. Once you've bought an annuity it cannot be cashed in at any time.

What happens to your annuity when you die?

If you die within the first 90 days of the date your plan starts, and any dependant named on the policy dies before you, Value Protection will apply and a lump sum will be payable to your estate.

If you die after 90 days but within your guarantee period, payments will continue until the end of the guarantee period. These will be paid to your estate or dependant on the policy.

If you have chosen for an income to be paid to a dependant and they are still alive, agreed payments will be made to them.

Changing your plan. The options you choose at the start of your plan can't be changed.
Your options
You can:
Buy an Immediate Life Annuity with a personal sum of at least £7,500 (after any adviser charge has been paid) from savings, investments, an inheritance or tax-free cash lump sum from a pension fund.
Buy an Immediate Life Annuity with a minimum sum of £100,000 (after any adviser charge has been paid) if it is purchased by the trustees of a will or settlement.
Choose whether you receive the same amount each year, or your payments increase by a fixed percentage between 0% and 5%.
Choose from a number of options which determine the level of regular income you will receive. Read more about the different options.
Product literature
Related links
Next steps
For more information
Call us on
0800 533 5195
Lines are open:
Monday to Friday, 9.00am - 5.00pm
Calls are free from UK landlines and mobile phones. For our joint protection, telephone calls may be recorded and/or monitored.
If you are unsure whether a product or service is suitable for you, you should seek financial advice. For more information about getting personalised financial advice, visit our financial advice page.
Pension Wise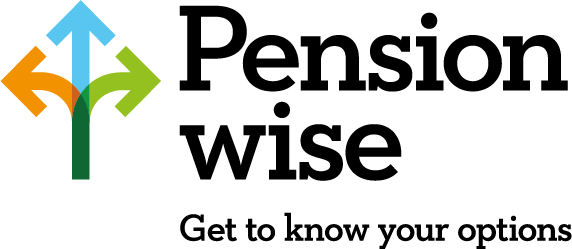 Pension Wise has been set up by the government and offers free and impartial guidance for people retiring with defined contribution pensions. It will help you understand what your choices are and how they work.
You'll be able to get help on the Pension Wise website, over the phone or face to face.
If you are approaching retirement we recommend you get guidance or advice to help you understand your options.
Aviva UK Digital Limited introduces to Aviva Life & Pensions UK Limited for annuities. Aviva UK Digital Limited is registered in England No. 09766150. Registered office: St Helen's, 1 Undershaft, London EC3P 3DQ. Authorised and regulated by the Financial Conduct Authority. Firm Reference Number: 728985.
Aviva Life & Pensions UK Limited. Registered in England No. 3253947. Registered office: Aviva, Wellington Row, York, YO90 1WR. Authorised by the Prudential Regulation Authority and regulated by the Financial Conduct Authority and the Prudential Regulation Authority. Firm Reference Number: 185896.