The risks businesses face are increasingly complicated and interconnected. We're seeing the rise of non-physical risks like cyber and an uncertain legislative agenda, alongside immediate events like COVID-19. That's why Aviva have looked to undertake our Risk insights report designed to help UK businesses understand the unique risks they face and plan for the future.
The report found unsurprisingly that public health events topped businesses' key risks followed by changes in legislation and business interruption.
Did you know?
33%
of businesses expect to increase their focus on risk management in 2021
48%
of the business leaders we spoke to have increased their adoption of digital technology
34%
of businesses (with a fleet) believe upgrading it to be greener is a high priority
---
Top Ten Key Risks Facing UK Business
We asked business leaders what major risks they believe their business is particularly exposed to.
It's perhaps unsurprising that most of their answers were directly influenced by the COVID-19 pandemic, with public health events named as the single biggest risk to businesses of all sizes. Furthermore, the twin concerns of the pandemic and Brexit have driven concerns about changes in legislation and regulations, in addition to the economy and market developments.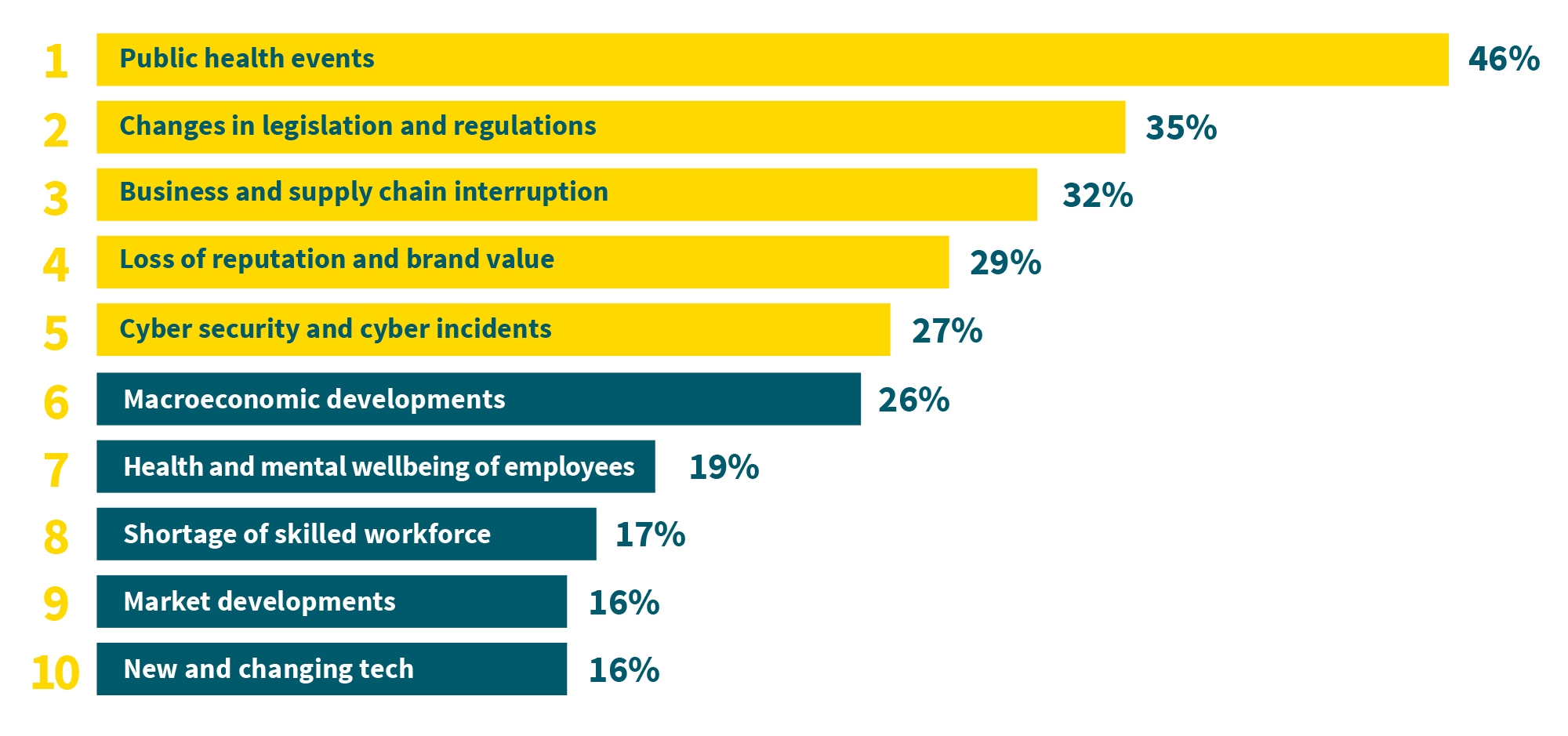 Download the Aviva Risk Insights Report
This research provides a comprehensive source of intelligence on the risks UK businesses face, their level of preparedness, and the methods they're using to manage and mitigate those risks. 
Methodology
This research was carried out in partnership with YouGov during September 2020. 1,260 UK business owners, executive level managers and individuals with significant decision-making power responded primarily to online surveys. Survey responses have been look to categorise businesses by revenue, geographical region, tenure, and industry sector.