Changing the way we work, digitalisation and the new normal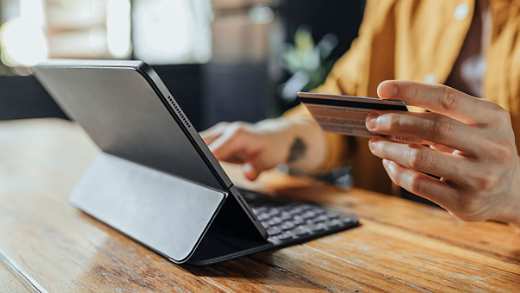 An unprecedented and difficult time for all, 2020 shook the world. Businesses have struggled, with many having to drastically reduce their workforce, or having to close all together. While our battle with Covid is not over yet, there are some positives we can welcome from the changes businesses have had to make as a result of the pandemic.
Technology has of course been a saviour for a lot of businesses. Working virtually has become an effective and agile way of keeping staff in contact, and an integral part of business and customer service. Even within the healthcare sector, the adoption of new systems has facilitated safe patient interaction. Staying at the forefront of technology in the post-pandemic world will be crucial for businesses of all shapes and sizes, the exploration of new innovations and applications will become a need, rather than a nice to have.

Digitalisation & Automation
Businesses have continued to provide customer service in difficult times, which has stimulated a wide range of capabilities to become available. The acceleration of collection and delivery services for pubs and restaurants has provide not only good service to customers but a profit-making income. For supermarkets, ramping up their ability to deliver goods following significant growth in online orders and therefore an increase in click-and-collect arrangements, could see increases in fleet of delivery vehicles and reconfiguration of stores and car parking areas. I recently spoke with an organisation who is planning to close a number of retail locations post pandemic, requiring the need for larger warehouse locations in order to deal with the online demand.
Business continuity planning
With all this change comes the need to reconsider the risk landscape of a business. There is an urgent need to review Business Continuity Management and Planning, as companies head for a 'New Normal'. Any good Continuity Plan will be built from the priorities arising from a Business Impact Analysis to build a strategy to recover to a certain position, in a certain time period. However, that target position may well have changed as a result of changes the business has put in place, or that have been forced upon them, to ensure they survive during the current challenges etc.
Supply chains
Assessing resilience in a business's Supply Chain is of high importance during this pandemic situation. Knowing how suppliers of at least key products and services are coping, and how the coronavirus situation, and lockdowns in individual countries could affect your ability to provide what you normally do for your customers is key. It could alert you to issues, even further down the chain than your direct supplier, and enable you to act to protect your significant contracts, and your reputation as a business.
Of course the vaccine roll out is very positive news, but we must remember that where we hope to see restrictions reduced, and a normal way of life at least begin to return in the UK, it is highly likely the rest of the globe will be some distance behind us. This will mean that international business, whether as a Supplier or a Customer will still be subject to local restrictions, travel bans, quarantine requirements etc. Looking at where suppliers are based in relation to this may mean the need to source some products or services closer to home.
We have seen some businesses thrive in this adversity. In my view, accelerated automation and digitalisation, or doing what a business does, but in a new, different way, facilitated by technology will be the legacy of this pandemic. The "New Normal" could be quite different to how we worked, and our businesses operated before.
We have a number of useful resources to help you and your clients to tackle the new normal with confidence and to manage the changing risk that goes with it including:
To find out more about the guidance and resources available through Aviva Risk Management solutions please visit our website.