Aviva Risk Insights Report 2021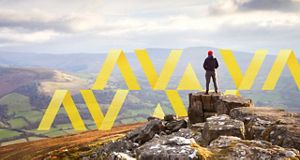 We're delighted to share with you our second annual Aviva Risk Insights Report – live today. Capturing the views of 1,251 leaders, from small, medium and large UK businesses across 9 sectors, the report identifies emerging trends, includes expert analysis, and highlights the top 10 risks to consider in the coming months.
As the world continues to present us with uncertainty, we're also exposed to a new and changing risk landscape. This research gives us an up to date view of how UK businesses are feeling about their prospects and what they are most worried about, allowing them, to focus on what matters most to their business.

Economic concerns were the number #1 risk this year, followed by the shortage of skilled workers, loss of brand reputation, supply chain and the impacts of Brexit:
Economic Concerns – 37% of businesses said economic concerns was one of their most pressing issues, with 61% more confident in their own business than the UK economy at 34%
Shortage of Skilled Workforce – 28% of businesses indicated that a shortage of skilled labour was one of the most pressing risks, rising to 38% of mid-sized businesses and 40% of larger corporates
Loss of Brand and Reputation – 26% of businesses told us the risk of brand and reputation loss is a great concern, which encapsulates the interconnectedness of these risks
Brexit – the impacts of Brexit have continued to cause uncertainty, with 25% of businesses attributing this as their biggest risk
Supply chain - 53% of businesses said they are undertaking, or planning to undertake, changes to de-risk their supply chain. This increases to two-thirds of mid-sized businesses and corporates who plan on undertaking a review
Surprisingly, even though this research was conducted just two months prior to COP26, climate change risks failed to reach the top ten for the second year running. Whilst our research shows businesses aren't as focused on ESG over and above the more immediate issues, we have seen a rise in the number of businesses considering ESG as important to the way they conduct business (a 5% year on year rise) and over two thirds viewed it as both urgent and worrying.
Aviva's Risk Insights Report captures British businesses as they emerge from the pandemic, eager to grow, but still clearly constrained by a host of pressing and interconnected risks. Now is the time for businesses to double-down on their risk management and business continuity planning to prepare for a wide range of potential stresses and risks. Business continuity plans should be regularly tested. And risk management strategies should – if not already – be at the centre of an organisation's planning and strategy so that they can best prepare and protect themselves from a range of extreme and high-risk events.

Adam Winslow, CEO of UK & Ireland General Insurance, Aviva
Read the full Risk Insights Report to learn more, and join in the conversation on LinkedIn with the hashtag #AvivaRiskInsights2021.
This report and article contains general information, guidance and opinion only and may be superseded and/or subject to change without further notice. Aviva has no liability to any third parties arising out of this content whatsoever and nor shall any third party rely on it. Other than liability which cannot be excluded by law, Aviva shall not be liable to any person for any indirect, special, consequential or other losses or damages of whatsoever kind arising out of access to, or use of, or reliance on anything contained in report or article. The content of the report and article may not cover every risk or exposure that may arise and Aviva recommend that you obtain specific advice relevant to your business.