British Insurance Award winners 2021 – Risk & Resilience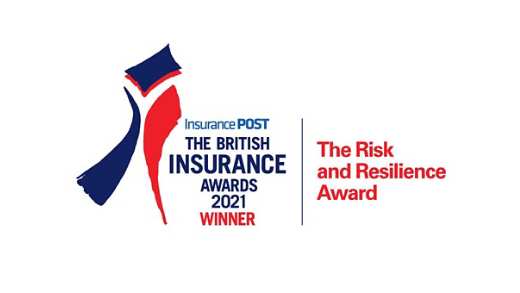 Last week we had the privilege of attending the British Insurance Awards, along with fellow insurance professionals from across the industry. A milestone in itself was being together in person this year – let's face it, that's a win already, but the opportunity to celebrate achievement over a period of unparalleled adversity meant these awards felt all the more deserved.
We were immensely proud that Aviva's part in this was recognised, with Aviva Risk Management Solutions (ARMS) accepting the Risk and Resilience award 2021 and Aviva picking up two more awards that meant rather a lot; Commercial Lines Insurer of the Year 2021 (for the second year running!) and Business Sustainability/Corporate Social Responsibility Initiative of the Year 2021.
If you're reading this you're already familiar with our Risk Management website and the Aviva Risk Management Solutions (ARMS) team that develops these resources. What you may not know is this site was created during 2020 based on your feedback along with a host of new resources to help you navigate the ever changing landscape and the ever shifting restrictions at that time. When the pandemic hit, we knew businesses would face challenges they had never encountered before, but the support our experts offered could make all the difference - delivering this was the challenge. We threw everything at that - at reaching you in new virtual ways and providing the practical guidance required to support you and the challenges you and your business were facing. We put Risk Management at the heart of everything we do at Aviva – what that means is knowing our clients, and caring what happens to them, their people and their businesses.
Commenting on the award, Chris Andrews, Director of Aviva Risk Management Solutions said:  
"The Aviva Risk Management Solutions team are incredibly proud to have been recognised for their response, to our customers and brokers, over the last 12 months and winning the 'Risk & Resilience Award' at the British Insurance Awards. Helping customers manage their risks and increase their resilience is what we do, however the last 12 months has seen unprecedented times which meant we had to provide an exceptional service to support our customers and brokers through exceptional times. We'll continue to build our capability and solutions to meet the current and future needs of all of our customers and the continually evolving risks landscape."
We congratulate all the BIA winners and invite you to explore our risk management offering further and let us know if you have any feedback.