Business Resilience: Minimising supply chain disruption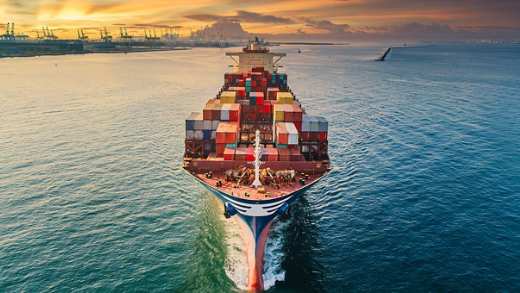 The global events and crises that we have been presented with over the last few years have created volatile and damaging impacts on business supply chains.
From Brexit, to the pandemic and the war in Ukraine, these major events have all contributed to economic instability and a weakening of global supply chains. It's essential that businesses are prepared, and history shows that those who fully analyse the threats, and put in place protections, are those businesses that can survive, and maybe thrive.

Where it all began

Supply chains have been around for as long as trading has existed. The end of World World 2 signified a large increase in mechanisation, material handling and warehouse design, and during the mid-1950's there were advances in container transportation by road, which meant businesses were able to access a broader range of suppliers.
The development of personal computers and technology in the 1980s brought new suppliers to customers. The widespread recognition of the term "Supply chain" has come primarily as a result of the globalisation of manufacturing since the mid-1990s.
Since then, rapid technological advancements have improved communications, ordering and stock control management, and subsequently, the reach of supply chains around the globe. These developments have meant that new products and services have become available from a wide range of suppliers, creating an environment for competitive pricing, and the economy of scale. However, with all these possibilities, there's also a great risk of communication difficulties and break downs in the links of the chain. For example, businesses may have a well-known supplier, but this company could easily have a web of smaller supplies themselves. These lower tier suppliers could well be spread across earthquake zones, war affected countries, and regions experiencing floods and natural disasters – creating disruptions businesses have no control over.


What recent research tells us
 
The Business Continuity Institute (BCI) Supply Chain Resilience Report 2023* shows that the biggest impacts in businesses supply chains, were (unsurprisingly) cyber-attacks and data breaches, lack of skilled workers, adverse weather, transport network disruption and human illness.
11.5% Businesses suffered more than 10 disruptions in 2022. This is lower than the 27.8% reached in 2021, but more than twice as much as pre-pandemic levels (4.8%). (BCI page 20)
In 2021, more than a quarter (26.5%) of organizations didn't analyse their supply chains to identify the cause of disruption whereas, in 2022, this number reduced to 16.4% (BCI page 21)
On a positive note, for most organizations (76.8%), the impacts of COVID-19 have now been mitigated and learnings put into practice. (BCI page 22)
Adequate Insurance is essential to cater for supply chain disruption. Worryingly, 33.8% of organisations reported they didn't have insurance to deal with supply chain disruption. Or they were unsure. (BCI) 
Our recent Risk Insights Report data revealed that 59% of business are worried about supply chains, suggesting that vulnerabilities in global networks have been exposed due to the global events of last year, and this continues to play a role in 2023;
45% of companies reported supply chain disruption
38% are experiencing significantly higher supply costs
16% have experienced total supply loss in the last 12 months
20% of businesses rank supply chain disruption as a top 5 risk and half of manufacturers view this as a big risk
54% of companies are still making changes to their supply chains even after Covid (53% in 2021) and 38% of businesses are struggling with increased supplier costs, up from 26% in 2021

Not only does supply chain disruption impede a business's ability to trade and provide their services, but this can also have further impacted on a business's reputation.


What can we do to mitigate against potential losses caused by this disruption?

Understanding the resilience of both your supplies and suppliers helps in being able to provide the product or services as expected. Business resilience planning is fundamental to finding weaknesses in your supply chain and acting upon them, which ultimately helps to maintain customer sentiment, brand reputation and business continuity. Taking mitigating actions now, or in the event of a disruption, can minimise the effect, and help your business achieve its objectives and deliver for your customers;

Diversification and changing what the business does 
Stockpiling of key products
Contracts and service level agreements can help suppliers prioritise a business's needs
Simply duplicating supplier(s) for at least key supplies
Localise Sourcing - make sure backup suppliers are in place for critical supplies, and sourcing supplies more locally, sees effective mitigation measures. (BCI page 8)

Ultimately, Business Continuity Planning and Supply Chain Management, are key. Having a solid plan in place to cope with interruptions should they arise, will minimise the risk of losses and maximise your ability to recover.

Continue learning

At Aviva, we offer a wealth of free resources on supply chains via our Risk Management Solutions website to support businesses through the challenges they face.

Try our free Supply Chain Risk Assessment Tool to help you build resilience measures in relation to your business's supply chain.
 
* BCI Supply Chain Resilience Report 2023
Author: Pete Holmes, Risk Manager – Business Continuity Management & Cyber, Aviva