Is your business ready for step four?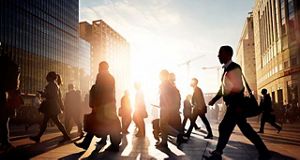 A message from Chris Andrews, Director of Risk Management Solutions
Whilst we've made great strides over the last few months, not least in the effectiveness of the vaccine rollout, testing programmes and plans to introduce boosters to the most vulnerable means, at Step 4 in England, the emphasis is very much on living with the virus and taking personal responsibility for the controls you have in place for you and your business. At the same time, new variants are a reality and vaccine efficacy is constantly tested, as we race to identify the latest versions of a virus that continues to evolve, as we must too.
At step 4,  the English Government will remove outstanding legal restrictions on social contact and life events, will open the remaining closed settings and update 'Working Safely' Guidance.  At step 4 the country opens up with a sense of optimism, people can return to their 'normal' - the requirement to wear face coverings and socially distance will be removed and become a personal choice unless in high risk settings. However, the truth is the pandemic is here to stay, cases continue to rise, as do hospitalisations - we will all be asked to make informed decisions, act carefully and proportionately, based on guidance rather than law, but what is proportionate will differ from business to business, each situation being different to the next.
To protect you and your business we urge you to ensure your risk assessments are continually reviewed in accordance with the latest government guidelines, and as they are released, making sure that any changes you identify are communicated to staff and training is completed, and documented as required. And because the rules will change to guidance, and more flexible, it is imperative that you keep your records up to date - including why you make particular decisions around the controls you have in place, or the changes you are making.
As ever – we are here to help. Our Risk Assessment During Rapid Change Events Loss Prevention Standard and Claims Defensibility Loss Prevention Standard and our new guide COVID-19 Related Claims – a Practical Guide for Employers are available to assist, as you consider what's required to keep you, your staff and your business safe as we continue into these unchartered waters.
Whatever stage your businesses is at in its preparation process, we're here to help – All of our best practice risk management and prevention content and guidance can be found right here on the site, with our Covid19 specific information and services available here. 
As stage 4 approaches, be as ready as you can be for what comes next.