Motor thefts – some guidance to help combat the rise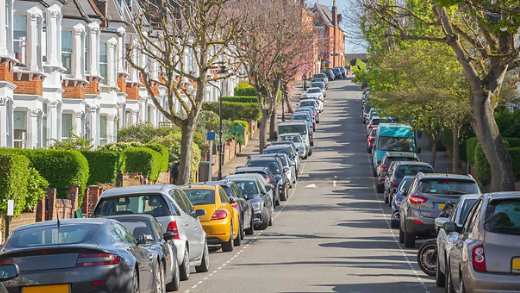 Stolen-to-order vehicles
Fuelled by rising prices for new and used vehicles, as well as a scarcity of parts, the increase in thefts of motor vehicles continues. You may already be aware about this trend with vehicles such as Range Rovers, Bentleys and Porsches that are often stolen to order, but the issue is spreading…

A wider challenge
Mass market cars and vans are also being targeted for parts. Keyless vehicles in particular are at risk and as this technology becomes more mainstream, more owners may find themselves with a stolen vehicle. Owners of these vehicles were twice as likely to make a theft claim as those with non-keyless cars, according to claims figures from 2020-221. In a separate study, keyless entry was found to be the most common way for thieves to break into vehicles in England and Wales, accounting for more than a third (36%) of break ins2.
Three-quarters of vehicle-related thefts (76%)3 occur during the hours of darkness, but as we progress into spring, the risks are still there: the amount of incidents where vehicles were actually taken in the dark – and not just broken into – has actually fallen, suggesting thieves are becoming more daring during the day; 65% of vehicles were stolen during darkness, compared to 77% in the previous year, while the vast majority (72%) of vehicles were taken from people's homes.

How can you minimise the risk?
While there are different ways criminals are exploiting keyless entry systems; there are a range of actions you can take to deter vehicle theft:
Where you park your vehicle can make a huge difference. We recommend parking it in a locked garage or secure area. Our research found just 34% of motorists with a garage always store their car in it.4 If you don't have a garage or are parking away from home then try and park your vehicle in a busy, well-lit area. And do always remember to lock your car, by the way, no matter where you park.
Never leave the keys in the ignition. Thieves can work quickly. Also think about where you keep your keys – don't store them in the garage or near your front or back door.
Keep your keys in a signal blocking pouch, container, or box. These devices help prevent signals from your keys being intercepted and manipulated by thieves.
Fit a vehicle tracking system. Think about fitting your own vehicle tracking device, even if you have one pre-installed.
Don't leave anything in your vehicle. Anything worth stealing makes your vehicle more attractive to thieves. If you must store something in your vehicle for a short period, make sure it's out of sight.
Consider using immobilisers. Immobilisers prevent the engine from starting without a correct key or fob. All new cars sold in England and Wales since October 1998 will have immobilisers installed already but if you have an older car, it may be worth considering one.
Use a steering wheel lock. If the vehicle is being specifically targeted, then this may not stop a seasoned criminal. But these bright yellow locks may put off an opportunistic criminal or at least can be very effective at deterring thieves to move on to an easier target. You can also fit security devices to your clutch and gear stick to make things even more difficult for criminals.
You may also wish to consider installing a physical post or a bollard. This is both a physical and visual deterrent for thieves and adds an additional layer of protection for your vehicle.
Looking for additional risk management guidance?
Our Vehicle Security Loss Prevention Standard (LPS) provides advice for vehicles including light and large commercial vehicles and motor traders.
 
1 Source: Aviva vehicle claims data, between Mar-19 to Feb-20 compared to Mar-21 to Feb-22.
2 Source: ONS: Nature of Crime, September 2020 (latest edition). Statistic refers to vehicle thefts where "offender manipulated signal from remote locking device", (April 2019 – March 2020) – table 3b.
Contains public sector information licensed under the Open Government Licence v3.0.
3 Source: ONS: Nature of Crime, September 2020 (latest edition) – table 1a.
Contains public sector information licensed under the Open Government Licence v3.0.
4 Censuswide survey of car owners conducted on behalf of Aviva (20.11. – 23.11. 2020).