SMEs need more support to adopt sustainability measures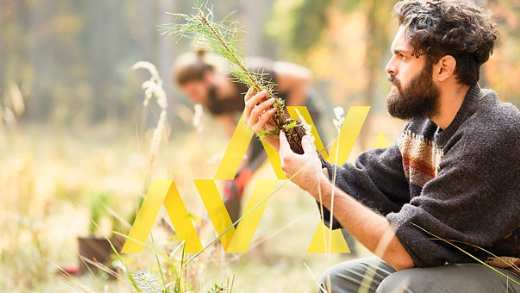 Last year, we joined forces with Enterprise Nation to launch the Plan it with Purpose campaign, to help small and medium sized businesses with their sustainability goals.
This work continues in 2022, with a new joint report 'Green Ambition: unlocking sustainability opportunities for small businesses' published, that reveals small and medium sized businesses need more support to implement sustainable best practices.
The report finds that while most small business owners want to make a difference, and have objectives beyond profit, only one in five plan to adopt Environment, Social and Governance (ESG) measures and only a third plan to introduce Corporate Social Responsibility (CSR) policies or track their environmental impact.
Adam Winslow – Aviva UK CEO, General Insurance; "Small businesses power our economy. Their ingenuity, enterprise and innovation will be crucial if the country is to have any hope of creating a sustainable, low carbon future, and meeting the climate challenge.  We hope policy makers will use this report to make sure small businesses, and the invaluable contribution they need to make, are not overlooked as together we aim to build communities that are fit for the future."
Awareness of government environmental schemes is low
Amidst a historically high level of concern over environmental issues in the UK's year as President of COP26, the report identifies the need for Government to step up support for entrepreneurs to help them adopt green measures through clearer communication on climate policy direction, offering financial rewards for taking environmental action and championing and celebrating the outliers to reach Net Zero goals.
The report, written by think tank The Entrepreneurs Network, which surveyed more than 1,000 UK SMEs with polling firm YouGov, also revealed awareness of key climate change initiatives that could impact small business was very low.
Only 29% had heard of or understand the Landfill Tax and fewer than one fifth understand or had heard of 'emissions trading' – set to be an important plank of the Government's Net Zero policy.
Specific sectors were also in the dark about key policies affecting them directly. For example, only 13% of construction, home repairs and improvement firms had heard of the UK Government's Heat and Buildings Strategy which sets out the UK's approach to decarbonise 19 million homes and introduce renewable energy.
The survey found if financial support or grants were available, half of small firms would adopt environmentally friendly business models and solutions.
What do SMEs need?
SMEs are responsible for a third of the UK's emissions, its therefore crucial they receive further help and recommendations if we're to meet our ambitious net zero targets. The report recommends SMEs should be supported through:
Clear government communication (including information about policy changes) and how to invest in upskilling.
Financial support and rewards for their efforts.
Being championed by business leaders, governments and the media when taking action.
You can access the full report here.
Plan it with Purpose is a free educational hub, which provides online events, advice and educational resources for SMEs on a range of sustainability issues, including an educational series on climate resilience. This partnership with Enterprise Nation supports one of our seven key steps for change that are outlined in the Building Future Communities report and Aviva's Sustainability Ambition.