Sustainability and Change Management – rethinking our risk management strategies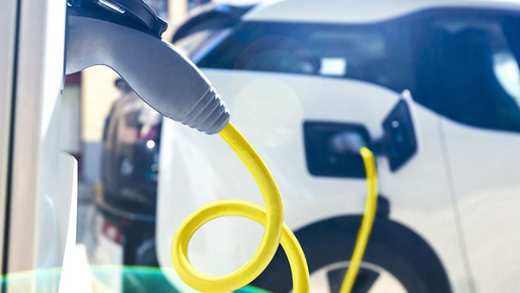 The world is becoming increasingly volatile, uncertain, complex and ambiguous.

According to Met Office data, the four dates: 18 and 19 July 2022, 25 July 2019 and 10 August 2003 are the only occasions when 38°C has been recorded in the UK in observations which extend back to the mid-19th century.1  In turn, the hot dry temperatures created conditions in which grass fires lead to homes being lost or damaged. Across the world we're seeing extreme temperatures, droughts, floods and devastating forest fires.
It's in this context that insurers are focused on making sure that organisations, cities and communities are sufficiently resilient to face whatever the future brings.
Aviva's ESG Spotlight showed that UK business knowledge of ESG (Environmental, social governance) has increased year on year.2  Sustainable development, or sustainability, was defined by the UN Brundtland Commission as 'meeting the needs of the present without compromising the ability of future generations to meet their own needs'.3  Whilst this is certainly part of the mechanism by which we can manage climate change, becoming increasingly sustainable brings its own risks for organisations.

What are sustainability risks?

Regardless of the reason, whenever organisations change their core activities, this creates risks which need to be coupled with effective change management. Sustainability risks have different implications for different organisations. Organisations regularly announce targets, such as Aviva's target to have Net Zero operations and supply chain by 2030 and to become a Net Zero company by 2040.4  Even if we ignore the enormous challenges and change required to meet these targets, just setting the targets could make an organisation a hostage to fortune with future impacts on their reputation if those targets are not met. Likewise, the temptation to overplay the environmental benefits without adequate evidence to support them can give rise to claims of 'Greenwashing' with equally damaging impacts on reputation.
Perhaps more fundamental though are the potential physical risks of the changes necessary to introduce more sustainable ways of working. For example, an employer could install electric vehicle charging points without properly considering how the charging cables would impact on the walkways. These adjustments could create increases in public and employers liability and professional indemnity risks as a result of changes to systems of working and materials used; risk management practices need to be adjusted accordingly.
Depending on your sector and size, making alterations to your operations to reduce your impact on the climate or communities will need to be approached in a way that mitigates the risk of new exposures arising.

How do we manage these new risks?
Climate change risks require the same risk assessment techniques as any other new and evolving risks;
what could go wrong
who could be affected
what might the scale of the incident be
what controls are in place
how do we make sure the controls continue to be effective
This needs to be coupled with other processes such as contingency planning and supply chain management. Knowing what could go wrong, how you might fix it and that those you might call upon to help are in a position to do so, will make your organisations and the communities that depend on you more resilient. For more business resilience resources, visit the Aviva Risk Management Solutions website.

Is there anything else we can do?
A significant contributor to climate change, the reduction of biodiversity and the increase in pollution and inequality is the traditional economic model; we dig raw materials out of the ground, manufacture things from them and then burn them and / or return them to another hole in the ground.
It has long been recognised that this model is unsustainable and the UK Government has committed itself to moving to a 'Circular Economic Model'5  which will see us keeping resources in use as long as possible, extracting maximum value from them, minimizing waste and promoting resource efficiency. Whilst this has obvious benefits in the wider context of sustainability, it also encourages health and ecosystem balance, food security, greater support for and engagement with local communities, job creation, positive GDP growth and a boost for innovation.
This chimes perfectly with the risk management techniques we discussed above. If we're not relying on third parties to supply the raw materials, we need for manufacturing and are instead making greater use of the materials already circulating in the economy, that brings greater certainty with regard to availability and supply chain. In turn, because the material is already circulating in the local economy that brings the suppliers closer to the end use and engenders greater engagement. Likewise, the solutions needed to maintain materials in circulation for longer will bring about innovation both in the ways we separate and reuse those materials and the ways in which we design products to make them easier to repair and reuse.

How can I prepare my organisation for the effects of climate change?
We don't know what tomorrow looks like, but we can prepare for the challenges ahead to minimise disruption to our organisations. The impacts of climate change have already begun to cause huge challenges for organisations and communities alike. We know that the frequency and intensity of extreme weather-related incidents will become worse as the climate changes. According to Munich Re, in 2021, natural disasters caused overall losses of US$ 280bn, of which roughly US$ 120bn were insured.6
Understanding the changing risk landscape is challenging but revisiting your continuity plans regularly may prove crucial. Should the worst happen and your organisation or your community is hit by adverse weather, or there is an impact on supply chains, having some clear action plans for different eventualities will help you build resilience within your organisation and the wider community.
Aviva have a range of guidance and other resources on their website, including a new sponsored Organisation Flood Plan which has been developed by the Environment Design agency.
 
Visit the website for more sustainability risk management resources.


While we are working towards our sustainability ambitions, we acknowledge that we have relationships with businesses and existing assets that may be associated with significant emissions. More information can be found at https://www.aviva.com/sustainability/climate/
 
1 Met Office: https://www.metoffice.gov.uk/about-us/press-office/news/weather-and-climate/2022/july-heat-review
2 ESG Spotlight: https://connect.avivab2b.co.uk/documents/view/risk_insights_esg_spotlight.pdf
3 United Nations: https://www.un.org/en/academic-impact/sustainability
4 Aviva's Climate Targets: https://www.aviva.com/sustainability/climate/
5 Circular Economy Package Policy: https://www.gov.uk/government/publications/circular-economy-package-policy-statement/circular-economy-package-policy-statement
6 Munich Re: https://www.munichre.com/content/dam/munichre/mrwebsiteslaunches/natcat-2022/20220110-nat-cat-2021-EN.pdf/_jcr_content/renditions/original./20220110-nat-cat-2021-EN.pdf