Understand the Highway Code changes with our visual guide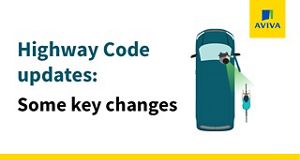 With over 40 changes and updates it can be a little overwhelming to understand what this means for our commercial clients and their drivers.
With this in mind, in order to make these updates a little clearer, we've designed this summary guide which illustrates some of the main changes in a visual way. The aim is to help drivers, especially those in HGVs and vans, envisage how some of these scenarios could occur in a real-life situation and understand the role they play in minimising risk to those more vulnerable whilst they're behind the wheel.
Whether it's understanding the hierarchy of road users or learning more about the 'Dutch Reach' method, this guide should be used to help inform drivers of the changes and remind them of their responsibility to maintain safe practices whilst on the road.