Vulnerable road users awareness toolkit for commercial motor clients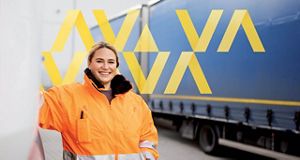 Following on from our successful webinar on the topic of Vulnerable Road User (VRU) awareness and the subsequent launch of our guide for employers, we're creating a range of other materials to help you share this message with your employees.
The latest addition to the toolkit is a video which explains how we can use the roads safely, together. It helps to define what we mean by VRU, highlights some of the key changes that came out of the Highway Code updates earlier this year and looks at the potential impact of being caught using a phone whilst driving.
If you want to share this video with your drivers, please feel free to use it in any of your staff communications.
Other useful material
As a reminder, here are some of the other documents in our toolkit that we've shared with you already:
We hope you find this material helpful in educating your drivers and staff on the changing road-use landscape and potential trends on the horizon. Visit our motor risk page to find out more about how we can support you with managing your wider motor risk and the Specialist Partners available.