Getting a job after 60: How to master the art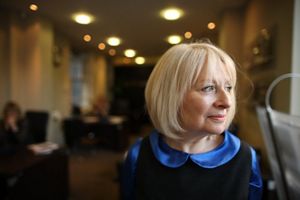 For younger generations, the idea of working 50 more years can seem daunting, but stay assured, working into retirement is all about enjoyment.
Although the 2010 Equality Act means age discrimination is illegal, older job seekers tend to feel that their age makes getting a job more difficult. A research conducted by SkilledPeople.com showed that 80% of candidates aged over 50 believed they are the victims of age discrimination.

We asked Keith for advice on how to master the art of getting a job and sell your skills, experiences and age as an asset.
What advice would you give to a 60+ year old who is going to a job interview?
Think like a 30 year old. The big mistake that older people make in interview is to talk too much about the past and what they've done. Concentrate on the future and what you can bring to an employer.
It can be hard to build self-esteem, is there any trick to it?
Think positive in the mindset of a commercial salesperson. Don't be knocked-back by rejection. Remember that 'No' is only a word. It's not personal.
Is it ever too late to start a new career?
It's never too late to start a new career if you have the commitment and determination. Age doesn't change a person's mental approach to work. Someone who was adventurous at 30 is just as likely to be willing to take risks at 60.
However, someone seeking quality employment after 60 is advised to focus on their areas of expertise and experience. Sadly it's more often a case of, for example, 'once a bookkeeper always a bookkeeper'. Don't assume that an employer can make the mental leap to apply your experience to a new job role.
It's different if a person wants to do voluntary work, charities are more open-minded.
What final piece of advice would you give to all the 60+ job seekers?
Don't apply for everything and anything. The internet age makes it too easy for candidates to send off CVs in all directions. It's far better to focus on jobs that match your experience closely and tailor an appropriate CV and covering letter to help you get past the initial screening process. 
Help and support for older workers
If you are wanting to get back into work, or are looking to work longer, visit here to view a report from the Department for Work & Pensions which provides help and support.