Are you making the most of your pension tax relief?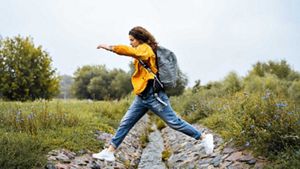 Did you know you get tax relief on your pension contributions? It's a smart way to prepare for your future, as the government effectively chips in to build up your pension pot. And it's available to everyone – even if you don't pay tax.
But there is a limit on how much you can get, so how much can you pay into your pension and still get tax relief?
The benefits shown on this page are for the tax year 2021/22. Tax benefits can change and will depend on your personal circumstances.
How much you get depends on your tax rate
Your tax relief depends on how much you pay in, and your highest marginal rate of income tax. 

For example, if you're a nil or basic rate taxpayer, you'll get £25 in tax relief for every £100 you put into your pension. That means for every £100 paid in, your pension pot goes up by £125. The rate of tax relief works out as 20% (20% of £125 = £25).
If you're a higher or additional rate taxpayer, you can claim back extra tax relief through self-assessment if you're paying into a personal pension or a group personal pension. You simply have to make sure you include your pension contributions when you file your self-assessment return each year. 
You don't have to do anything if you're paying into a workplace pension

Most occupational pension schemes take your pension contributions from your earnings before tax. If you're in one of these schemes, you'll automatically get all the tax relief you're due up front. There are two exceptions to this:

You're earning below the personal threshold of £12,570 and in an occupational pension scheme. 
You're in the government's National Employment Savings Trust (otherwise known as Nest) pension scheme, which takes contributions from earnings after tax, just like personal pensions. 
If you're not sure how you get tax relief for your workplace pension, ask your employer.
There's a maximum you can pay in and get tax relief
If you have a personal pension, the most you can pay in pension contributions and get tax relief within any one tax year is normally £40,000 annual allowance. This cap applies to the total amount of contribution in your name, whether from your own pocket or paid in by your employer. 

Within the £40,000 limit, you're allowed to pay personal contributions up to the higher of 100% of your earnings or £3,600 (£2,880 net of basic rate tax relief). Make sure you bear this in mind if you don't get contributions from your employer. 
This might be lower if you've already taken some of your pension

Once you reach the age of 55, you can start taking money from your pension. Many people do this by taking a taxable lump sum or withdrawing income. If you do this, you have a lower annual allowance of just £4,000 available for money purchase contributions, this 'money purchase annual allowance' is a substantial drop from the £40,000 annual allowance.  However, the balance of the £40,000 will remain available for other forms of pension saving, e.g. for defined benefit pension savings.

The money purchase annual allowance is not triggered in any of the following circumstances:
You only draw out your tax-free lump sum and not a penny more.
You're already taking 'capped drawdown' and started doing so before 6 April 2015.
You bought an annuity with your pension savings rather than taking income withdrawals.
You cashed in your whole pension pot of £10,000 or less as a small lump sum on up to three occasions.
You can carry forward your annual pension allowance

The good news is if you don't use all your annual pension allowance, you can carry the unused portion forward from the last three tax years. 

To carry forward unused annual allowance from a tax year, you must have been a member of a registered pension at some point in that tax year. If you were a member of such a scheme in each of the last three tax years but haven't had any pension contributions paid in your name, you could potentially put in £160,000 this year. 
To get tax relief on such a high personal contribution in one tax year, you would have to have earnings to justify that contribution or – more likely – the contributions will be paid by your employer. (Please remember tax benefits are subject to change and individual circumstances.) 
Talk to a professional adviser if you're a high earner
If you're a high earner, the tax rules are more complicated, so it may be worth taking professional financial advice to find out more about your situation. 
For example, the annual allowance drops to as little as £4,000 for those with an adjusted income of £312,000 or over. This will affect you if you have total taxable income of more than:
£200,000 a year, excluding the value of any pension contributions paid by you or on your behalf, or
£240,000, including the value of any pension contributions paid by you or on your behalf. 
With that in mind, if you have total taxable income of more than £200, 000 a year and you plan to put in large pension contributions, talking to a financial adviser is likely to be a smart move. You'll have greater peace of mind that you're not breaking any rules. You need to bear in mind that an adviser may charge you for their services. 
Make sure you're not missing out on this extra cash

When all is said and done, tax relief can make a significant difference to the size of your pension pot. So, whether you pay tax or not, make sure you're claiming tax relief on your pension contributions.