Unused gadgets gathering dust in UK homes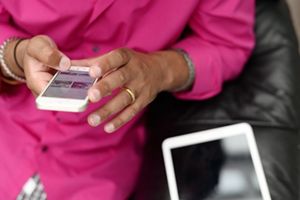 Starting to save money can seem like a daunting task. For many people not having enough disposable income can mean it feels impossible to save. But what if you could start with unused items stored around your home?
With the temptations of having the latest 'must have' items, it means older devices start to go unused; put to one side and simply replaced with newer models. The beginnings of a savings pot to work towards your first home or retirement planning could be sitting in the back of cupboards and drawers.
Gadget hoarder
Once you've dug out that smoothie-maker, or the old fridge that's been sitting in the garage for the last few months, let's see how you could use them to make a few extra pounds.

Auction websites
These are great for achieving the maximum value for the gadget you're selling. Make sure you don't set your reserve price too high otherwise you may not sell it – your sale is all down to the buyer. Never neglect the description of your item; it's important the buyer knows exactly what they're buying – otherwise they'll want to return the item and you're back to selling again. Also, don't forget to cover the costs of sending your old gadget or appliance to the buyer. Before starting the process of selling, research what other people are buying your gadget for and don't forget to compare the condition of it too.
Local sales
This can be done in several different ways; what about putting a small advert on a notice board in your local store or in the local paper? You could spend an early Sunday morning at a car-boot sale and sell more than just your old gadgets, such as: old clothes, CDs, DVDs or things you don't need anymore.
Trade-in websites, Apps and shops
If you want to shift an item quickly, trading in for cash is the best method. Although it guarantees an instant sale, you may end up getting paid a lot less than if you'd put it through an auction site or local advert. Make sure you compare each website or store and see how much other people have received for their gadgets and appliances.
The beginning of your new savings fund
Once you've gathered some money for your old items, think about what you'd like to save for and put together a savings plan. Then get into a habit of adding to your fund regularly. If you're not sure what to do, have a look online or talk to a financial adviser.