Enjoy the best of Norwich City goals from December in our video below:
The most popular voted goal in December '14 was scored by Bradley Johnson- watch him collecting his trophy in our video below:
Here's a few words from last month's winner, John Lucas, on his experience and his photo with the Man of the Match Nathan Redmond alongside daughters Esme and Tasmin.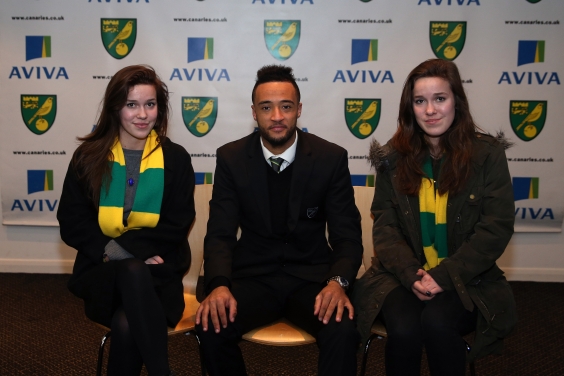 "Thank you Aviva for what was a great day. My daughters and I loved the experience from start to finish and they both said they felt very important! The whole day (bar the result!) was perfect and we were looked after so well. Once again, thanks to you all!"
Send us a tweet or share the competition to your followers @ #AvivaGOTM.