What has happened to your company pension?
The trustees of your pension scheme have chosen Aviva to secure your company pension. This means that we'll now be responsible for providing your pension payments – but the terms and benefits of your pension will remain exactly the same as before.
We've taken care of the all the changes, so you don't need to take any action yourself.
If we need any information we'll get in touch with you. Of course, you may have some questions for us – if so, please contact our customer service team as shown below.
How do the new pension changes affect you?
The new pension freedoms do not apply to defined benefit pension schemes or final salary pensions as they're more commonly known. Or to a defined benefit pension scheme which has been 'bought out' with an insurer, such as Aviva. However, you do have the right at any time to request cash equivalent transfer value (CETV), also known as a transfer value. If you are over 55 and transfer to a suitable defined contribution arrangement then the pension freedoms would apply.
The new pension freedoms came into effect on 6 April 2015. People approaching retirement can now use their pension pot as they wish and don't have to buy an annuity. This applies to people over 55 who have a defined contribution pension scheme (such as a personal pension) which has not yet been converted into a pension annuity. If you have an existing annuity, from any provider, you cannot cash it in.
The Financial Conduct Authority (FCA) has made it clear that in most instances it would not expect it to be in the member's interest to transfer from a defined benefit arrangement.
If, however, you think that it might be beneficial to transfer your benefits we would strongly recommend that you see a financial adviser. In fact, if the value of your pension benefits is over £30,000 it is a legal requirement that you do so. If you need to find a financial adviser in your area then you can find details at www.unbiased.co.uk.
If you want more details about the freedoms that would be available to you in a defined contribution scheme visit our Savings and retirement page.
If you require any further details please contact us.
Support with retirement planning from Aviva
As well as having a retirement income from a final salary pension scheme (defined benefit scheme) you may also have other pensions such as a personal pension or stakeholder pension, or you may know someone who does. Aviva can offer plenty of information and online tools to help with retirement planning. Please visit our Savings and retirement page.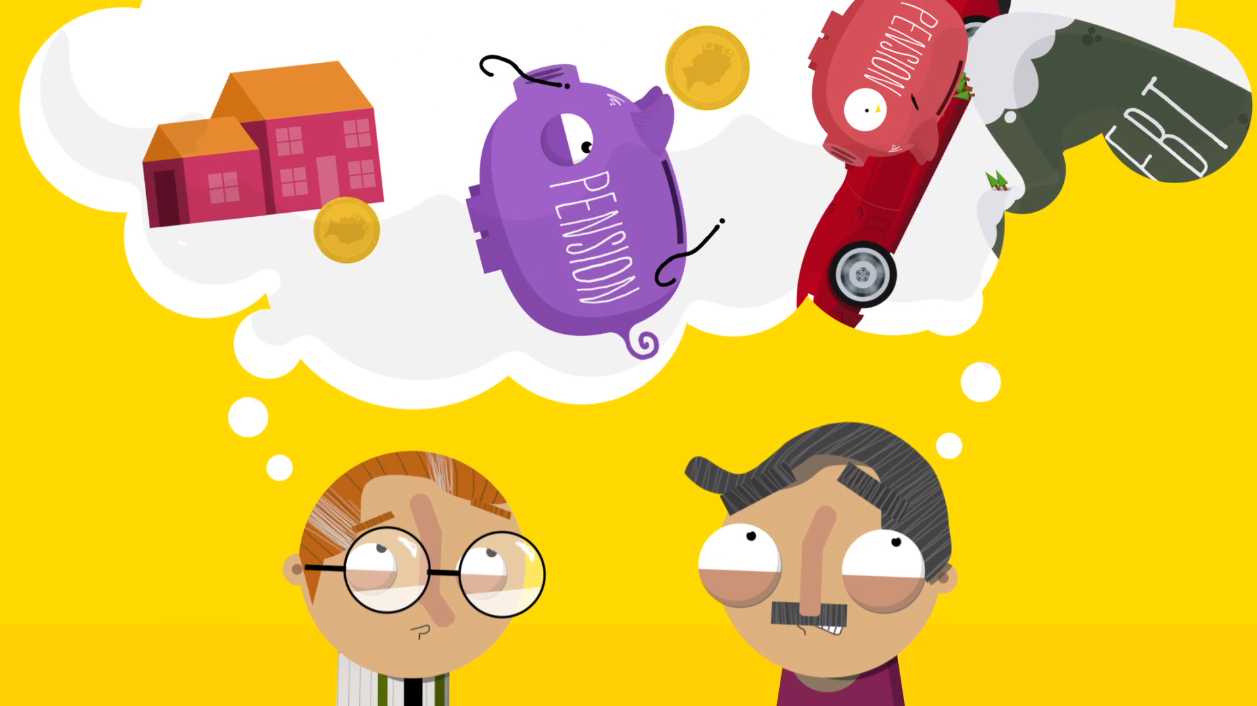 Pensions... retirement... planning for the future... there's plenty to think about. Aviva can help you make sense of your options.
Contact us
Call us on: 0800 158 4194 – 9am and 5pm, Monday to Friday
email us at: bpamail@aviva.co.uk
Write to us at:
Aviva trustee annuities,
PO Box 3331,
Norwich,
Norfolk,
NR1 3WH
Please have your policy number or client number to hand when you contact us. You'll find this in your welcome letter or policy document.
Aviva can't offer you financial advice. If you require advice based on your personal circumstances, you can visit www.unbiased.co.uk to find an adviser in your area.