Author: Steve Robinson
20 April 2015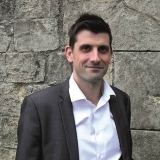 It's stating the obvious but smaller pension schemes have lower numbers of members and smaller liabilities.
The lower number of members means there is greater volatility between the actual and expected number of deaths in the scheme, which knocks on to a more volatile funding position. This is often the reason why trustees of smaller schemes look to de-risk their pension liability.
Another factor is paying ongoing investment and actuarial costs, which usually cost a larger percentage of the scheme assets, and often for a less complete service. As investment strategy is critical when correcting a deficit, this is a double whammy.
Can small schemes afford specialist buy out advice?
As a main insurer that focuses on helping smaller schemes de-risk, we know there's a wide spread in the quality and cost of buy-out advice available. To date we have performed buy-out quotations for over 100 different advisory firms, where fees for small schemes range from single digit thousands to over £100,000.
Do you get what you pay for?
As a general rule of thumb we believe that you really do get what you pay for – up to a limit. However, as specialist firms often charge £50k-plus to run a 'streamlined process', is this route viable for the smallest schemes?
So what do specialist firms offer for the money?
Access to more quotations
Due to the high demand for buy-out quotations, insurers apply general principles to determine which schemes they wish to quote on, such as data quality and transaction certainty. Specialist advisers work to align their requests to meet these principles, and also have greater sway to 'call in a favour'.
Greater certainty on true cost
A deep understanding of what affects buy-out pricing is critical to ensure quotations from different insurers are comparable. Proper preparation also reduces the risk that prices change significantly once the benefits to be secured have been finalised.
Experience on non-price factors
Not all buy-out providers are the same. Specialist advisers understand the difference for instance: in contract terms, operational capability and value of a brand, and can communicate the importance to their clients.
Benefit of market timing
This is of huge important in the large scheme market, but can also make a significant difference to pricing smaller deals. Knowing where general market and specific insurer's pricing is vs the scheme's trigger point helps ensure best value.
Non-specialists usually find it hard to compete and therefore add the same level of value, which in the extreme can lead to them becoming just a post-box between insurer and scheme.
The choices are tough for smaller schemes. Do they resign themselves to de-risking being out of reach, pay someone who isn't an expert but knows more than they do, or go to a specialist whose benefits may not be justified for the costs?
Industry action
If none of these are viable options then we need to look at how the insurance industry can provide more education and support materials to help schemes of all sizes. Providers should look to simplify processes to make the bulk annuity market transparent, less daunting and ultimately open to all.
I would be interested to hear of any suggestions which you think would help make the industry accessible to smaller schemes?