If you are 55 or over, and are ready to take a retirement income, you can use some or all of your defined contribution pension fund to buy an annuity, take a flexible income, or take a combination of the two. Your options will depend on your pension type and what your provider offers.
Annuity
An income for life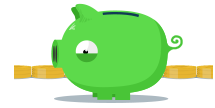 With most annuities your income is guaranteed – but you can't change an annuity once it's set up, even if your circumstances change.
You could get a higher level of income if you have (or have had) some health issues or if certain lifestyle factors apply.
You can choose to carry on providing income for a partner or dependant after you die – but you have to select this option at the start.
Income drawdown
Take income as and when you need it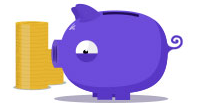 A way of taking an income you can vary according to your needs. Your fund could run out, so it's important to regularly review how much you're taking.
Money you haven't yet taken stays invested in your pension, and the value could go down as well as up. You may get back less than the amount invested.
If there's any money left when you die it can go to your family.
Use both
Annuity and income drawdown, either together or at different times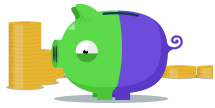 Choosing a combination of an annuity and income drawdown means you can access the benefits and accept the risks of both options.
The annuity gives you a guaranteed income at a set amount, so you always know how much you have coming in. Whilst income drawdown is more flexible and lets you increase or decrease the amounts you take out as and when you need to.
You can usually take 25% of your pension fund as tax free cash, either as a lump sum up front or as a part of your income with income drawdown (see income drawdown explained for more information). The rest of your income is taxable at your marginal rate. Your tax position depends on your individual circumstances – and you should remember that tax rules can change in future.

This is a good place to start when you want an estimated future value for your personal pension plans. By inputting different target incomes you can get an idea how long your money might last in retirement.
The tool provides an illustrative example only, it isn't intended to provide personalised advice or give personal recommendations.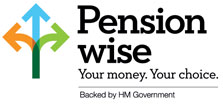 Pension Wise has been set up by the government and offers free and impartial guidance for people retiring with defined contribution pensions. It will help you understand what your choices are and how they work.
You'll be able to get help on the Pension Wise website, over the phone or face to face.
If you are approaching retirement we recommend you get guidance or advice to help you understand your options.
Nothing on this site is personalised advice or a recommendation. If you need a personalised recommendation based on your personal circumstances, you should seek financial advice.