What is income drawdown?
Income drawdown is a way to take money from your pension fund. To do this you will have to have or open an Aviva Pension or transfer your existing pension to Aviva Pension. You can take our income drawdown through the Aviva Pension. Through income drawdown, you can take as much or as little from your Pension as you like, as and when you need it, from the age of 55.
Key things to know about our income drawdown:
You can take tax-free cash, a taxable income or a combination of them both, giving you the ability to take your income in a tax efficient way.
Your Pension remains invested – giving your money the opportunity to grow. However, your investments need to grow to compensate for the income you withdraw. If that doesn't happen, the income you take will reduce your pension fund, possibly to nothing, especially if you choose to take a high level of income.
The value of investments could go down as well as up. You may get back less than the amount that's been invested.
Unlike some other retirement products, money remaining in your Pension can be passed on to your beneficiaries when you die. See the 'What happens if I die?' section to find out more.
Withdrawing money from your Pension fund will reduce the amount available to provide for dependants or buy a retirement income in the future, possibly to nothing.
You should review your income levels regularly to ensure your Pension fund can support the level of income you want, over the period you want it. If you're not sure you'll have sufficient funds, you could consider options, such as reducing your income.
If you decide at a later date to buy a retirement income product such as an annuity, you may receive a lower level of income from that annuity than if you had bought it with your Pension fund before taking income drawdown. This is because your Pension fund will be smaller, and annuity rates may have gone down.
Choosing how to take money from your pension fund is a big decision which will affect your financial position for the rest of your life. We recommend that you seek financial advice or guidance before making any decisions.
Things to consider?
To take income drawdown from this product you must be:
55 or over, and
in our Aviva Pension.
If ill-health prevents you from working, or you're in a protected occupation (e.g. a professional footballer) you may be able to start taking a retirement income from your pension earlier than the normal minimum pension age of 55.
Income drawdown might be for you, if:
you want to take money as and when you want
you want to pass any remaining funds to your dependants on death, or
you want to manage your own investments.
Income drawdown might not be for you, if:
you want a guaranteed income for life, as you may have to adjust your income level to ensure your pension fund can support the income you choose
you're not comfortable making investment decisions, including regularly reviewing your chosen income levels
you don't want to risk your pension fund running out, or
you want to buy a retirement income
you're not willing to take any risk - your investments could go down as well as up.
Charges
There are no additional charges for income drawdown within the Aviva Pension. Pension charges still apply and are detailed below:
Charges made by Aviva
Aviva charge
This is our annual charge for managing your Pension.
If you have an ISA or Investment Account as well as a Pension through this platform service we will use these to calculate the Aviva charge. This approach rewards you for the total value of your holdings.
| Value of portfolios | Annual charge |
| --- | --- |
| First £50,000 | 0.4% |
| Next £200,000 | 0.35% |
| Next £250,000 | 0.25% |
| Amounts above £500,000 | 0% |
The charges are calculated on a daily basis and taken monthly from the cash accounts
For example, if the total of your investments is £100,000 the annual charge will be:
0.4% of the first £50,000 = £200
0.35% for the remaining £50,000 = £175
Total Aviva charge = £375 per year
The example assumes the value of the investment remains at £100,000 throughout the year. If this value changes, the charge will change accordingly, since it's worked out on a daily basis.
You need to make sure there is enough money in the cash account to cover our charges. If there isn't enough money in your cash account we will automatically take the money from across your Pension investments. For certain investments, we will not do this and we will contact you to make suitable arrangements for payment by you. For full details, please read the terms and conditions.
We'll give you 30 days' notice if we have to change our standard Aviva charge.
Paper correspondence charge
We will normally send you information about your account electronically. If you would rather receive paper correspondence there's a charge of £3.00 per month for this service.
Charges made depending on your investments
Fund manager charges
In addition to our Aviva charge, fund managers will also take charges that will depend on the investments chosen. These charges will be shown as the ongoing charges figure (OCF) or total expense ratio (TER). These charges represent the annual cost of managing the investment.
You can find full details of fund managers' charges on the Key Investor Information Document or Key Investor information for each investment at Choose your investments.
Taking an income
How can I take my money?
Income drawdown gives you the flexibility to start taking benefits from your Aviva Pension. You can take as much, or as little, of your pension fund as you like.
When taking benefits from your Pension, you can:
take the first 25% as tax-free cash,
the remaining 75% can remain invested and/or used to take an income.
To see how you could take your income and how this may be taxed, visit Taking some of your money as and when you need it.
You can take income drawdown as:
One lump-sum
Single payments – as many as you wish
Regular payments – choose from monthly, quarterly, half-yearly or yearly.
You can make changes to the income drawdown amount and how often you take it by giving us a call.
How much can I withdraw from my Pension through income drawdown?
There's no minimum amount you can withdraw from your Aviva Pension.
If you've invested in a fixed term deposit, you won't be able to access your money from it until the end of that term. This is even if you're over 55 and able to take the rest of your Pension fund.
Transferring in from another Pension plan
If you want to transfer your pension funds from another provider in to the Aviva Pension to take income drawdown, the minimum amount is £5,000.
Before you transfer any pensions you should compare your existing pension with the Aviva Pension so you can understand any differences, whether there are valuable benefits you might lose by transferring and if you'll be paying higher charges.
For more details about our Pension, visit Aviva Pension.
What about tax?
You can usually take 25% of your pension fund tax-free.
If you're a UK taxpayer, taking an income from your pension may reduce your

annual allowance

to £10,000.
We've based our information on current UK legislation, but this may change in the future.
Choose your investments
Choose from a range of funds
We offer a wide range of investments for you to choose from based on how much risk you want to take. Visit 'Choose your investments' for more information.
You don't have to choose your investments as soon as you open an Aviva Pension. Your money can remain as cash within the cash accounts until you've chosen investments.
If you already have an Aviva Pension, you don't need to make new investment choices when you take income drawdown – you can stay within your existing investments.
Making changes to your investments
We've made it simple for you to access your account and review your investments at any time you choose – you can do this online - or you can give us a call on: 0800 285 1088.
What happens if I die?
Benefits from your Pension can be passed on to another person after your death. You can nominate anyone you choose to receive this money.
From 6 April 2015, this is how the rules work:
If you haven't already taken an income
If you have already taken an income
If you die before the age of 75
Your benefits can be passed on as a lump sum, completely tax free, up to the

lifetime allowance

. Alternatively, they can choose to take the Pension fund as a tax-free income.
Your benefits can be passed on as a lump sum or taken as income completely tax free.
If you die at 75 or older
Your beneficiaries can take the benefits as income or a lump sum and will be taxed at their marginal income tax rate.
Next steps
Apply now
If you want to apply and transfer an existing pension plan into our Pension, you should follow the link below:
Transfer your existing pension
If you're already an Aviva Pension customer and want to take money from your Pension:
Apply and research investments
You may find it useful to familiarise yourself with the investment choices available before you apply.
Call us now for more information
0800 285 1088
Lines are open
Monday to Friday, 8.00am-6:30pm.
Saturday, 9.00am-12noon.
Calls are free from UK landlines and mobile phones. For our joint protection, telephone calls may be recorded and/or monitored.
We can give you all the facts about Aviva's products and services.
We can't give you advice. If you are unsure whether a product or a service is suitable for you we can put you in touch with a financial adviser who can give you a personal recommendation. This service will be restricted advice and is limited to a number of product providers. There may be a charge for their advice.
Alternatively, you can visit unbiased to find a financial adviser in your area.
Nothing on this site is personalised advice or a recommendation. If you need a personalised recommendation based on your personal circumstances, you should seek financial advice.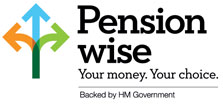 Pension Wise has been set up by the government and offers free and impartial guidance for people retiring with defined contribution pensions. It will help you understand what your choices are and how they work.
You'll be able to get help on the Pension Wise website, over the phone or face to face.
If you are approaching retirement we recommend you get guidance or advice to help you understand your options.
Product literature
You'll find important information in the following documents:
Product provided by: Aviva Pension Trustees UK Limited. Registered in England No. 2407799. Aviva, Wellington Row, York, YO90 1WR. Authorised and regulated by the Financial Conduct Authority. Firm Reference Number 465132.
Aviva UK Digital Limited introduces to Aviva Pension Trustees UK Limited for pensions. Aviva UK Digital Limited is registered in England No. 09766150. Registered office: St Helen's, 1 Undershaft, London EC3P 3DQ. Authorised and regulated by the Financial Conduct Authority. Firm Reference Number: 728985.