People with a defined contribution pension who are aged 55 or over can take their entire pension fund as a cash lump sum, should they choose to do so.
Before you decide that this is what you'd like to do, there are a number of things you need to consider. Once you've made the decision to go ahead you won't be able to change your mind, so it's best to think carefully to make sure this is the right move for you.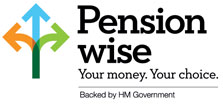 Pension Wise has been set up by the government and offers free and impartial guidance for people retiring with defined contribution pensions. It will help you understand what your choices are and how they work.
You'll be able to get help on the Pension Wise website, over the phone or face to face.
If you are approaching retirement we recommend you get guidance or advice to help you understand your options.
Firstly, check what guarantees your pension provides and whether you would lose valuable benefits by taking the full amount as cash. You should also check whether there are any charges for this.
It's important to understand you won't have a regular guaranteed income for the rest of your retirement if you take the whole of your pension fund as a cash payment.
This means you'll need to do some serious thinking about how you'll use your money. It has to last you your whole retirement and you don't want to run out.
Health, lifestyle and marital status are important factors in any decision you make and should be considered before taking cash from your pension.
The cash you take could affect your entitlement to means tested benefits.
Your pension plan will end when you get your payment.
It is important for you to consider the tax that you may need to pay if you decide to take cash from your pension. Any unused money taken from your pension pot will form part of your estate for inheritance tax purposes.
If you do decide to take the whole of your pension fund as cash...
You may hear this option referred to as taking an "Uncrystallised Funds Pension Lump Sum" (UFPLS). Your pension provider will be able to arrange payment for you.
You need to bear in mind some important considerations:
Lifetime allowance
The lifetime allowance is set by the government and is a limit on the total amount of pension fund you can use for retirement benefits before additional tax applies. The limit is currently £1 million
If you go over the limit, you'll have to pay extra tax on the amount over the lifetime allowance. If you take this amount as a lump sum you'll have to pay a tax charge of 55%. If you choose to use this amount to provide an income you'll pay a tax charge of 25%.
Annual allowance
Taking your whole pension fund as a a cash lump sum will trigger the money purchase annual allowance (MPAA). You will still have an annual allowance of £40,000 in total, but no more than £10,000 can be paid into a defined contribution (money purchase) pension and £30,000 for other pension savings, if you wish to contribute to a pension in the future.
The annual allowance is the amount that can be saved into a pension before additional tax charges may apply.
Individuals with income (including the value of any pension contributions) of over £150,000 and who have an income (excluding pension contributions) in excess of £110,000 will be subject to a tapered annual allowance. The rate of reduction in the annual allowance is £1 for every £2 of income over £150,000, up to a maximum reduction of £30,000.
What about tax?
25% of the payment will be tax-free, but you'll have to pay tax on the rest at your

marginal rate

of income tax.
Tax will be deducted from the payment at the emergency rate – the exact amount due will depend on a number of factors including your marginal rate. You'll be responsible for reclaiming any overpayments, or paying any additional tax that may be due to HM Revenue and Customs (HMRC).
You need to think carefully about when within the tax year you take out your money. If, for instance, you withdraw money in March, earnings all the way back to the previous 06 April will count towards your tax allowance.
Your tax position depends on your individual circumstances.
This information is based on our current understanding of tax rules; tax rules are subject to change.
'Small Lump Sum'
If your pension fund is worth £30,000 or less you may be able to take it as a 'small lump sum payment'.
The advantage of taking money in this way is that you won't use up any of your lifetime allowance and your annual allowance won't be reduced either.
You may be able to take your cash in this way:
If your pension fund is worth over £10,000, but not more than £30,000, you may be able to take up to three small lump sum payments of no more than £10,000 each.
If you haven't used up your small lump sum entitlement previously.
If you're aged 55 or more (or younger if you have a protected retirement age or qualify to retire early due to ill health).
Already a customer?
If you need more information
Call us on 0800 158 3470
Monday to Friday 9.00am - 5:00pm
For our joint protection telephone calls may be recorded and/or monitored.