If you're thinking about taking the whole of your pension as a cash lump sum, there are some important things you need to bear in mind before you make your decision. First of all, you need to understand how much tax you might have to pay. 25% of the cash you take will be tax free, but you may need to pay income tax on the rest.
See an example to show how tax applies to pension withdrawals. Or use our pension withdrawal tax calculator to get an idea how much income tax you might have to pay.
Answering some important questions
Do you need all the money in your fund right now?
If not, it may be worthwhile leaving your pension where it is for the present time – or just take tax-free cash. One reason why you might choose to do this would be if you're expecting to fall into a lower tax-band once you've retired. If so, you'd then have less tax to pay on the taxable portion of your fund. Remember, if your pension fund remains invested, the value can still go up or down and it may be worth less than has been invested.
Will taking cash from my pension fund affect my benefits?
If you receive any means-tested benefits, increasing your income with money from your pension fund may affect the amount you receive.
What if I want to put more money into my pension fund in future?
When you pay money into a pension fund you're normally eligible to receive tax relief on contributions up to a certain amount each tax year. This is called your annual allowance.
Taking your pension fund as a cash lump sum will reduce your annual allowance to £10,000 if you wish to contribute to a personal pension in the future.
Taking your pension fund as a cash lump sum will also count towards your lifetime allowance – the total amount of pension fund you can use for retirement benefits before tax applies. The limit is currently £1 million – so this won't be a concern for most people.
Does my pension carry any guarantees?
If your pension includes any guarantees, for example that you will receive a minimum amount on retirement, this would no longer apply if you take the full amount as cash. Please check the terms of your pension carefully before making any decisions.
Remember, if you spend all the money from your pension fund as cash now, you won't be able to use it to provide an income in retirement later – and you won't be able to change your mind.
An alternative option to consider
Instead of taking all of the money in your pension fund as cash, you could simply take money from your pension fund as and when you need it.
Existing pension customer with Aviva?
Call us now for more information
If you're new to Aviva
0800 158 3470
Lines are open Monday to Friday, 8.00am-6:30pm.
Saturday, 9.00am-12noon.
Or if you're already a customer
0800 158 3470
Please be aware this line is very busy at the moment, we are doing all we can to answer your call.
Lines are open Monday to Friday, 9am-5pm.
Calls are free from UK landlines and mobile phones.
For our joint protection, telephone calls may be recorded and/or monitored.
We can give you all the facts about Aviva's products and services.
We can't give you advice. If you are unsure whether a product or a service is suitable for you we can put you in touch with a financial adviser who can give you a personal recommendation. This service will be restricted advice and is limited to a number of product providers. There may be a charge for their advice.
Alternatively, you can visit unbiased to find a financial adviser in your area.
Nothing on this site is personalised advice or a recommendation. If you need a personalised recommendation based on your personal circumstances, you should seek financial advice.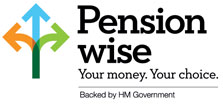 Pension Wise has been set up by the government and offers free and impartial guidance for people retiring with defined contribution pensions. It will help you understand what your choices are and how they work.
You'll be able to get help on the Pension Wise website, over the phone or face to face.
If you are approaching retirement we recommend you get guidance or advice to help you understand your options.
Tax help for older people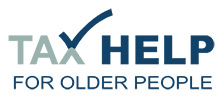 A video from the charity Tax Help for Older People can help you understand the tax on your pension withdrawals.