Once you reach the age of 55 you have the right to take as much of your pension fund as you like as cash – but that doesn't mean that you have to do so.
You may wish to leave your money where it is so that it still has the potential to grow – though your fund could also go down in value, of course. Equally, you might just want some time to consider all your options before deciding whether to take cash from your pension fund – and if so, how much.
Even if you're fast approaching your chosen retirement date, you still don't have to take cash – or an income – from your pension fund when that time arrives.
You might not want to retire as soon as you reach State Pension age, or at the age when you originally planned to stop working. If you're not ready to give up work, or think you can't afford to retire yet, you can simply choose to leave your pension fund where it is until you're ready to take some cash from it, arrange a retirement income or both.
There are many factors which could affect your decision on when to retire. For information on some of the things you'll need to consider, see When is the right time to retire?
Don't forget to let your pension provider know if you do intend to delay your retirement.
If you're not ready to take money yet…
If you do decide to leave your money in your pension pot for now, there are some important points to consider…
Your money will have the chance to grow, but you should always bear in mind that the value of your pension fund could go down as well as up. If it goes down, you would be left with less money to fund your retirement – though conversely, of course, if it goes up you'll have more.
If you eventually decide to use your money to buy a retirement income, there's no guarantee you'll receive more, or even the same, as if you were to buy a retirement income right now.
If you leave your pension fund invested, charges for managing the fund will continue to be applied whether or not you withdraw money from it.
Delaying your retirement date may also affect any state benefits you may be eligible to receive.
If you have life insurance under your plan it will come to an end at your original retirement date.
If you're about to retire, or reduce your working hours, you may not be able to carry on making payments into your plan at the same rate.
Remember, if you decide that now isn't the right time for you to take any of your pension pot as cash – or arrange a retirement income – you can still consider changing the funds you're investing in if you feel there are more appropriate funds for your needs.
Check out the terms of your pension
You need to check the terms and conditions applying to your pension before you make a decision on delaying your retirement – especially if you're considering a lengthy delay. In the case of some older pension policies, you may be contracted to use your money to buy an annuity when you reach 75, or you may lose valuable guarantees if you don't take benefits at the age you originally planned.
My retirement planner
Want to check if your plans are on target for the date you want to retire? Or to find out how long your pension money might last once you've stopped work?
Aviva can help you get your thoughts together on issues like these. You can use our online tool to help with your calculations. It's easy to use and only takes a couple of minutes.
Call us now for more information
If you're new to Aviva
0800 158 3470
Lines are open Monday to Friday, 8.00am-6:30pm.
Saturday, 9.00am-12noon.
Or if you're already a customer
0800 158 3470
Please be aware this line is very busy at the moment, we are doing all we can to answer your call.
Lines are open Monday to Friday, 9am-5pm.
Calls are free from UK landlines and mobile phones.
For our joint protection, telephone calls may be recorded and/or monitored.
We can give you all the facts about Aviva's products and services.
We can't give you advice. If you are unsure whether a product or a service is suitable for you we can put you in touch with a financial adviser who can give you a personal recommendation. This service will be restricted advice and is limited to a number of product providers. There may be a charge for their advice.
Alternatively, you can visit unbiased to find a financial adviser in your area.
Nothing on this site is personalised advice or a recommendation. If you need a personalised recommendation based on your personal circumstances, you should seek financial advice.
Considering when to retire is a big decision which will affect your financial position for the rest of your life, so it's important to think carefully before you make any decisions. If you have your own financial adviser, we recommend you talk to them. You could visit www.unbiased.co.uk to find an adviser in your area. There will probably be a charge for using their services.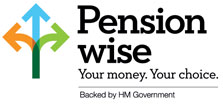 Pension Wise has been set up by the government and offers free and impartial guidance for people retiring with defined contribution pensions. It will help you understand what your choices are and how they work.
You'll be able to get help on the Pension Wise website, over the phone or face to face.
If you are approaching retirement we recommend you get guidance or advice to help you understand your options.