Deciding when to retire is a very personal choice. Some people can't wait to retire while others are reluctant to give up work. However you feel about retirement, it's important to think through your options carefully, considering how each would affect your life.
In particular, people thinking of retiring early might want to consider whether their pension fund will be large enough to see them through a long retirement. Many people underestimate their life expectancy. Some will be retired for 40 years or more!
Things to consider
Think about what you want from your retirement
Whenever you're thinking of retiring, it's important to think about how much money you're likely to need to fund the lifestyle you want when you're retired.
Think about how much you need to spend – remember, you might be able to manage on less once you're retired – and whether you've made provision for any unexpected expenses which may arise.
You also need to consider how inflation and the rising cost of living could affect your income over the coming years.
It's also important to think about any benefits you could be entitled to receive – including the State Pension. The date you retire could affect these.
All of these issues could have a bearing on when you decide to retire. You might find it useful to work out a budget to help you to get an idea of how much you'll have to live on when you retire, and what your regular expenses are likely to be.
Would part-time work be right for you?
It may be possible for you to continue working while still taking benefits from your pension plan.
If you don't want to give up work completely, you may be able to decrease your working hours – or take up part-time work instead of the job you're doing now. Some people choose to do this rather than go from full time working to retirement.
More choice on how to take your pension
You now have more freedom of choice in how to take money you've saved in your pension fund once you reach 55:
You can take all of your pension fund as a cash lump sum.
Take some of your money, as and when you need it.
Use it to buy yourself an income for your lifetime.
Or leave the money in your pension fund and make your choices later.
You need to think carefully before deciding what to do. You can choose one or more of these options to suit your needs.
How do I take income from my pension fund? explains this further.
Think about tax
Your tax position could change when you retire, as the amount of income you receive may be different than when you were working. This depends on your individual circumstances. You can read How will I be taxed when I withdraw money? to find out more.
You may also need to consider whether your loved ones would have to pay inheritance tax when you die. No-one likes to think about this, but there are advantages to finding out where you stand as early as possible. Find out more about this: What happens to my money when I die?
The information on this page is based on our understanding of current tax rules, which may change.
If you want to delay your retirement
You might not want to retire as soon as you reach State Pension age, or at the age when you originally planned to stop working. If you're not ready to give up work, or think you can't afford to retire yet, you need to let your pension provider know.
If you decide to leave your money in your pension fund for now, there are some important points to consider...
If you're about to retire, or reduce your working hours, you may not be able to carry on making payments into your plan at the same rate.
Your money will have the chance to grow, but you should always bear in mind that the value of investments can go down as well as up and you may get back less than the amount paid in.
If you leave your pension fund invested, charges for managing the fund will continue to be applied whether or not you withdraw money from it.
If you decide to use money from your fund to buy a retirement income later, there's no guarantee you'll receive the same income which you would now.
Delaying your retirement date may affect any state benefits you may be eligible to receive.
If you have life insurance under your plan it will come to an end at your original retirement date.
Check with your current pension provider if there are any special features, guarantees or charges that maybe affected if you delay taking your pension.
If you have a defined benefit pension scheme you should contact your provider to find out what your options are.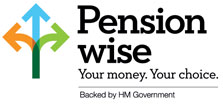 Pension Wise has been set up by the government and offers free and impartial guidance for people retiring with defined contribution pensions. It will help you understand what your choices are and how they work.
You'll be able to get help on the Pension Wise website, over the phone or face to face.
If you are approaching retirement we recommend you get guidance or advice to help you understand your options.
My retirement planner
Want to check if your plans are on target for the date you want to retire? Or to find out how long your pension money might last once you've stopped work?
Aviva can help you get your thoughts together on issues like these. Our online tool can help you get an idea where you stand, though it's only intended to provide general information. It's easy to use and only takes a couple of minutes.
Nothing on this site is personalised advice or a recommendation. If you need a personalised recommendation based on your personal circumstances, you should seek financial advice. You can visit www.unbiased.co.uk to find a financial adviser in your area.