It's easy to get confused when you're thinking about the different options you have for your money. Pensions, ISAs, investment accounts... Do you put aside a regular amount or a lump sum? There's plenty to consider, so where do you start?
What timescale are you thinking of?
Maybe you have a short-term goal, such as a holiday or something for your home.
Up to five years
Easy access to your money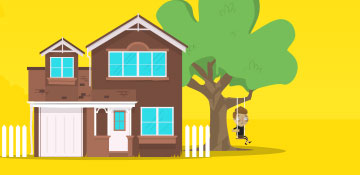 Perhaps you're aiming to build up a deposit on a new home, or just want to have something to fall back on.
More than five years
Saving or investing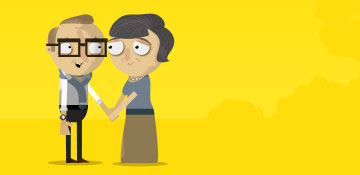 It's important to start making plans for your retirement as soon as you can.
How pensions work
Other savings and investment options
Key things to think about
When will you need your money?
When you're deciding whether you have short, medium or long-term goals, it's important to ask yourself when you might need to withdraw some or all of your money.
For instance, if you're considering your retirement and decide that a pension is right for you, you need to be aware that you won't normally be able to take money from your fund until you reach 55.
Then there's the question of whether you want to save cash or invest in assets such as shares. You need to think about how long you want to invest for as some products - like a stocks and shares ISA - are medium- to long-term investments. That generally means you should invest for a minimum of five years. If you're investing, it's also worth remembering that the value can go down as well as up and you could lose your original investment.
What about tax?
The tax information on this page is based on our understanding of the current tax situation. Tax rules may change in the future.
Here are some of the options available to you. The amount of tax you pay will depend on the option you choose.
Savings accounts
Banks and building societies will pay interest on deposit accounts without deducting tax.
If you're a basic rate taxpayer, you'll get a personal savings allowance of £1,000. This means that no income tax is payable on the first £1,000 of interest you earn across all your non-ISA savings each year.
If you're a higher rate taxpayer, you'll get a smaller personal savings allowance of £500.
If you pay tax at the additional rate, you won't receive a personal savings allowance. You can find out more about this at the government website www.gov.uk
ISAs
A cash ISA is tax-free – you won't have to pay a penny on any returns from it.
A stocks and shares ISA aims to make money for you in two different ways. The fund or funds you choose to invest in through the ISA aims to make a profit from buying, selling and holding investments such as shares. The companies issuing these shares may also pay

dividends

to the fund.
Pensions
In the 2016/2017 tax year, you'll get

tax relief

on the amount you pay into your pension. This will be up to the lower of 100% of your taxable earnings or £40,000 or up to £3,600 if your income is less than this.
From 6 April 2016, the annual allowance will reduce for people who earn:

£110,00 or more excluding pension contributions and
£150,000 or more including pension contributions.

The annual allowance will reduce by £1 for every £2 of income over £150,000 up to a maximum reduction of £30,000.
If you take money out of your pension, up to 25% of the total fund value could be tax free. You'll normally pay income tax at your

marginal rate

on the rest.
Last year the rules around how you can take money from your pension pot changed. To see what your choices are when you reach 55 and how they might affect your tax position, take a look at this video.
From 6 April 2016, the lifetime allowance will be £1 million. This is the maximum amount you can build up in your pension pot over your working life in any HMRC registered pension scheme before you start paying tax penalties.
Investment accounts
You may pay income tax and capital gains tax on any money you make from the fund you invest in.
The amount of tax you'll pay depends on your personal circumstances.
If you make a gain and withdraw that money from your investment account, you may have to pay capital gains tax on it.
You have a capital gains tax allowance of £11,100 in the 2016/2017 tax year.
The amount of capital gains tax you pay on any amount over your allowance depends on whether you're a basic or higher/additional rate income tax payer. Basic rate income tax payers pay tax at 10%, while higher and additional rate income tax payers pay tax at 20%.
From 6 April 2016, the first £5,000 worth of dividend distributions will be free of income tax. Anything over that will be taxed at 7.5% for basic rate tax payers, 32.5% for higher rate tax payers and 38.1% for additional tax rate payers.