Before you decide to take income drawdown…
Taking income drawdown is an important decision and you need to be certain that you're making a choice which you're comfortable with.
Before income drawdown can be arranged, you will need to speak to one of our team. Call us on 0800 046 6167.
What is income drawdown?
Income drawdown is a way to take money from your pension fund. You can take our income drawdown through the Aviva Pension. Through income drawdown you can take as much or as little from your Pension as and when you need it, from the age of 55 or over.
Key things to know about our income drawdown:
You can take tax-free cash, a taxable income or a combination of them both, giving you the ability to take your income in a tax efficient way.
Your Pension remains invested – giving your money the opportunity to grow. However, your investments need to grow to compensate for the income you withdraw. If that doesn't happen, the income you take will reduce your pension fund, possibly to nothing, especially if you choose to take a high level of income.
The value of investments could go down as well as up. You may get back less than the amount that's been invested.
Unlike some other retirement products, money remaining in your Pension can be passed on to your beneficiaries when you die.
By withdrawing money from your Pension fund, there will be less or potentially no money to provide for dependants or to buy a retirement income, should you want to.
You should review your income levels regularly to ensure your pension fund can support the level of income you want, over the period you want it. If you're not sure you'll have sufficient funds, you could consider options, such as reducing your income.
If you decide at a later date to buy a retirement income product such as an annuity, you may receive a lower level of income from that annuity than if you had bought it with your pension fund before taking income drawdown. This is because your pension fund will be smaller, and annuity rates may have gone down.
Choosing how to take money from your pension fund is a big decision which will affect your financial position for the rest of your life. We recommend that you seek financial advice or guidance before making any decisions.
Next steps
Contact us
Speak to one of our team, they'll explain more about income drawdown and will answer any questions you may have.
Nothing on this site is personalised advice or recommendation. If you need a personalised recommendation based on your personal circumstances, you should seek financial advice. We can't give you advice but we can put you in touch with an adviser who can talk to you about which financial products or investments may be right for you.
Call a member of our team on
0800 046 6167
Monday to Friday

9:00am - 5.00pm
For our joint protection, we may record our telephone calls. Calls are free from a BT land line. Costs may vary from mobiles and other networks.
Alternatively, you can visit unbiased.co.uk to find an adviser in your area
Pension Wise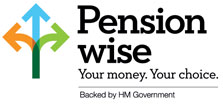 Pension Wise is a free and impartial service set up by the government for people retiring with defined contribution pensions. It will help you understand what your choices are and how they work.
You'll be able to get help on the Pension Wise website, over the phone or face to face about:
what you can do with your pension pot
the different pension types and how they work
tax you pay on your pension.
If you're not sure about your options at retirement you should seek appropriate guidance or advice.