Finding your footing with shifting views within the workplace
Our latest report explores employers and employees perspectives on their workplace, wellbeing and planning for retirement.
Download the report to discover more on:
Post pandemic workplaces: are beliefs on flexible working shifting?
Cost-of-living crisis: how are financial challenges of the past year affecting employees and employers?
Planning for retirement: how are employers helping their employees look forward to their retirement?
Workplaces as a force for good: how are workplaces positively shaping society today?  
Facts and figures at your finger tips
72% of employees said the cost-of-living crisis has made them feel more anxious about their finances
79% of employees would like more support from their employer about planning for a financially comfortable retirement
74% of employees think it's important to have climate-friendly policies in the workplace
Dig deeper into the data
Fresh voices and different perspectives can bring the findings of our new report to life - and spark the new ideas that can help you evolve your business to meet uncertainties head on.

Put it into perspective
Get to grips with our latest insight and other topical issues.
Business perspectives
News and insights on insurance, pensions, money and wellbeing – giving your business that extra boost.
Take a look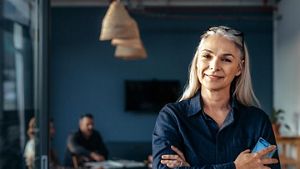 Connect with us
You can connect with us through social media:
LinkedIn
Visit Aviva Business on LinkedIn for the latest workplace news and expert views.
Twitter
Join us on Twitter to discuss workplace issues and business news.