What is Landlord Insurance
Our Home Insurance for landlords covers the cost of rebuilds and repairs if your property is damaged. So you and your tenants can get back to normal as quickly as possible.

Unlimited sum insured
Whenever we can, we'll give you unlimited sum insured for your building. But sometimes certain features of your property mean we have to put a limit and we'll use its estimated rebuild cost. [1]Footnote 1
Finding leaks
If there's a water leak causing damage to the home, we'll cover up to £5,000 to uncover the source and make good afterwards

Alternative accommodation
If the damage is covered by your insurance, we'll pay for alternative accommodation until your home is fit to live in

Whether you're a first-time landlord looking at a buy-to-let investment or you have a mini buy-to-let empire [2]Footnote 2, you'll want to be sure your property (and investment) are protected [3]Footnote 3.
Our policy covers the costs of loss or damage to your building and contents in case of fire, subsidence, flooding and more. And you can choose from combined buildings and contents cover – or take them out separately.
If there's damage to your home that means your tenants can't stay there, we'll arrange and pay for accommodation – or reimburse you for any lost rent – until your property's repaired.
What does Landlord Insurance cover?
What's covered
Cover for your bricks and mortar
Our Buildings Insurance covers damage to the structure of your property caused by things like fires, floods or theft, as well as subsidence, heave of land and landslip.

Permanent fixtures and fittings, such as fitted kitchens and built-in wardrobes are covered too, as are outside spaces like driveways, patios and gates.
Cover for your contents
Contents Insurance covers any household items you've put into the property such as furniture, carpets or appliances. It doesn't cover your tenants' belongings – so they'll need to take out their own insurance.

Whenever we can, we'll give you unlimited contents cover [4]

Footnote 4

, insuring you for any damage to your belongings caused by fire, theft or flooding (with a maximum single item limit for valuables of £2,000) .
Replacement locks
We'll cover costs of up to £1,000 for replacing locks to your home if the keys are lost or stolen. This covers external doors as well as any alarm systems or domestic safes.

Liability protection for injuries or damage
As the owner of a rented property, you're legally required to compensate anyone who's injured as a result of an accident, if you're held liable. This also includes damage to their property.

We'll make sure the costs are covered – with £5 million protection as standard – and if you need help, you can contact our legal helpline to get professional advice any time, day or night.
What's not covered
Unfortunately, we can't cover everything – make sure you're happy with what's not covered before you get a quote. For example, we don't cover theft or malicious damage to your contents or property caused by your tenants.
Make sure you take a look at our policy document to see full details of what's not covered.
What's optional
Choose optional add-ons at an additional cost to create cover that suits you.

Additional cover for fixtures and fittings
While things like carpet and kitchen surfaces are protected from fire or flood damage by our standard combined cover, accidents still can happen. This optional add-on to your policy covers:

• Buildings – accidental damage to any fixed glass, sanitary fittings (like a bathroom sink or shower screen), service pipes and cables

• Contents – accidental damage to non-portable home entertainment equipment, mirrors and glass in furniture (like cabinet doors or coffee tables)

Add this cover by selecting the 'limited' level of Accidental Damage cover when you get your quote.
Take a look at our Insurance product information document for more information about the extras available.
Do you need landlord insurance?
If you're a UK landlord and you've got tenants in your property, it's a good idea to think about landlord insurance. You don't legally need to have it, but it can definitely be useful to have in place just in case anything unexpected pops up that you need to pay for. Landlord insurance can give you peace of mind - so if the worst happens, like a fire or storm, your property and contents are covered. You can choose to take out extra accidental cover to protect any fixtures that you own and can't easily move, like mirrors, TVs or speakers, against any accidents.
Ready to get cover?
We've got a range of options to help protect what's important to you.

Important documents
If you already have insurance with us, you'll find the documents for your policy in MyAviva.
Policy add-ons
Tailor your policy with our add-ons and get extra cover for your home and belongings.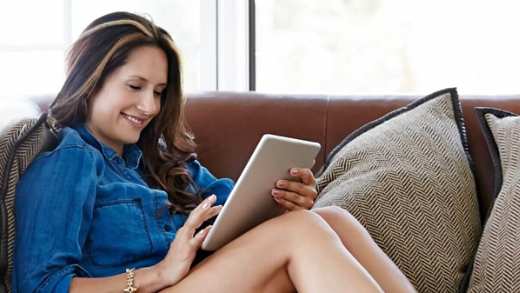 If you haven't made a claim for 5 years or more, you can protect your no-claim discount.

Looking for more cover?
We've got a range of products to protect what's important to you.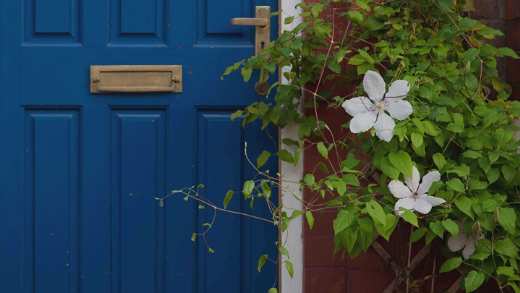 From porches to patios, our Buildings Insurance helps to protect the structure of your property.
Still need help?
 If you've still got a question, find out how to get in touch on our contact us page.