Why invest with Wealthify?
Think investing's right for you, but not sure where to start? Wealthify could be the answer if you're looking to open an investment ISA, junior ISA or general investment account.
Affordable investments
Start with a lump sum or whatever you can afford – starting from £1. Add regular monthly payments or simply top up your plan whenever you like.
You're in control
Wealthify helps you choose what investment style suits you best, from Cautious to Adventurous. You can choose to invest ethically if you want. And you can open more than one investment account – each with different plans for different personal finance goals.
Managed for you
Your money is looked after by Wealthify's investment managers, who monitor your plan and decide where to invest your money – so you don't need to be an expert to get started.
Easy access
Your cash isn't locked away. You can withdraw your money – or add to it – without penalty.
What will you pay?
You work hard for your money and don't want to spend a fortune on fees; so, with Wealthify, you only pay one simple fee.
The fee is made up of two parts and is based on the value of your investments. So while it will fluctuate month on month, here's an example of what your first month's fee could be if you invested £5,000.
The first month's fee would be only £3.17, made up of:
| | |
| --- | --- |
| Wealthify fee 0.6% | £2.50 |
| Average investment costs 0.16% | £0.67 |
Just £3.17 – that's less than the price of a meal deal from your local high street.
By the way, average investment costs for Ethical plans are 0.70%. Wealthify charge one fee for managing investments which is calculated on an annual basis and shows up as a monthly fee for clarity. You can log into your account any time to check up on your exact fee.
Before you apply
A few things you need to know before you can open an account.
To open a Wealthify account you need to be:
Over 18
A UK tax resident
If you're looking to open an ISA there's a few more things you must also consider:
Be within the maximum allowance each year - currently £20,000 across all ISAs you have, or £9,000 for junior ISA

Not have opened or be contributing to a stocks and shares ISA, other than a lifetime ISA, this tax year (from 6 April to 5 April)
And if you're transferring an ISA, bear in mind:
It doesn't count towards your ISA allowance, unless you paid into an ISA this tax year
You can transfer an ISA you've paid into this tax year, but you have to transfer the whole amount and it will count towards this year's ISA allowance
You might be charged by your current provider, so check before you do anything
It can take between 3 to 6 weeks to cash in, transfer and reinvest your money – your investment won't be affected by any changes in the markets during this time
Ready to get started?
Pick your preferred Wealthify investment account and try out their Build a Plan feature to see how your money could perform over time.
With investing, your capital is at risk.
Want more choice?
There's more than one way to make your money work harder. Here are a few other ways you can do it.
Remember investments rise and fall in value. You could get back less than you put in.
You can invest up to £20,000 tax-efficiently in the 2023/2024 tax year in a stocks and shares ISA. Make changes or take out money without fees or penalties.
When you want to invest beyond your ISA limit, you could choose our professionally managed funds, starting with a lump sum or by making monthly payments.
Invest for your child with a Wealthify Junior ISA and help kick-start their financial future.
Learn more about savings and investments
Not sure if you should save or invest? Our educational articles and videos will help you learn more.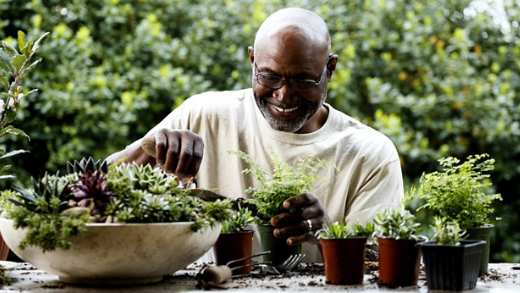 Top up your knowledge
Keen to open your first savings account, understand investment risk or learn all about ISAs and ethical funds? Our saving and investment articles can help beginners and keen investors understand how to manage their money. 
Contact us
Need help with Wealthify?
Monday to Friday: 8:00am – 6:30pm
Saturday: 9:00am – 12:30pm
For our joint protection, telephone calls may be recorded and/or monitored and will be saved for a minimum of 5 years. Calls to 0800 numbers from UK landlines and mobiles are free. Our opening hours may be different depending on which team you need to speak to.
Your investments
This is not a personal recommendation. If you need a personalised recommendation based on your personal circumstances, you should seek financial advice. Your money will be invested in low-cost funds carefully selected by Wealthify, each containing a diverse range of investments such as stocks, bonds and property. Fund provider fees are between 0.12% and 0.17% a year for the Original portfolios, or between 0.29% and 0.86% a year for Ethical portfolios.
Your privacy
If you click through to Wealthify, we'll share some of your personal information with them so that you can receive the offer and to help fill out any forms in case you want to apply. To see how we take care of your data, visit here. For information on how Wealthify process your data, check their website.
Wealthify and Aviva
Wealthify is part of the Aviva group of companies and is authorised and regulated by the Financial Conduct Authority. Aviva UK Digital Limited acts as an introducer to Wealthify Limited for ISA and General Investment Accounts. The underlying investment management services are provided by Wealthify Limited, not Aviva UK Digital Limited.
Aviva UK Digital Limited is registered in England No. 09766150. Registered office: St Helen's, 1 Undershaft, London EC3P 3DQ. Authorised and regulated by the Financial Conduct Authority. Firm Reference Number: 728985. Aviva UK Digital Limited and Wealthify Limited are subsidiaries of Aviva Group Holdings Limited.
Wealthify and you
This offer is being made to you without regard to your specific investment objectives, financial situation or particular needs and therefore this offer doesn't imply that Wealthify is suitable for you, and isn't a personal recommendation of any kind. If you're unsure about investing and need advice, have a chat with our Advice Support Team who will put you in touch with a financial adviser. Call us on 0800 092 8215 or visit aviva.co.uk/advice