What is renters insurance?
If you're renting your home, our renters insurance could help protect your prized possessions. It helps to cover damage to your gadgets, cash, clothes, furniture, and even the food in your freezer, from fires, floods and theft.
And if you move home, you can take your cover with you. All you need to do is tell us your new address to check we can still cover you - no need to start from scratch.
Unlimited sum insured
There's no limit to the overall amount we'll insure your contents for  [1]Footnote 1

Personal money
Covers cash in your home up to £750, including travel tickets, gift vouchers and phone cards
Moving home cover
Simply tell us your new address to check we can still cover you and then you'll be covered when a professional removal company is helping you move to your new home
As a renter, you won't usually need to worry about buildings insurance as this is normally your landlord's responsibility.
What renters insurance covers
Our renters insurance covers your household items including money, valuables, and home office equipment. Plus, you can add extra worldwide cover for your bikes and personal belongings.
What's covered
Unlimited contents cover
There's no limit to the total value we'll insure your belongings for [1]

Footnote 1

 . Your contents – including valuables up to a single item limit of £2,000 – are protected from loss or damage caused by fire, theft or flooding.

So whether you're a cuddly toy collector or a serial shoe-shopper, we've got you covered.
Food in your freezer
We'll replace the food in your freezer if something happens to it. So if it breaks or you accidentally turn it off, there's no need to worry.
In your garden
Our cover also gives you peace of mind for the things in your garden, with up to £1,500 worth of protection against theft or vandalism. And if an accident happens – say, the garden fence goes up in flames – we'll take care of that, too.
Contents temporarily removed from the home
Your contents are protected from loss or damage caused by fire, theft or flooding while temporarily removed from the home and garden to another place (except a furniture depository) in the British Isles, up to £5,000. But if you need more wide-ranging protection, our extra personal belongings add-on will make sure you're covered anywhere in the world.
Personal money
We cover personal cash in your home - including items such as gift vouchers, season tickets and phone cards - as part of our standard Contents Insurance up to £750.
What's not covered
Unfortunately, we can't cover everything as standard – make sure you're happy with what's not covered, including:
Bicycles stolen from your garden (unless they were securely locked to an object that can't be moved)
Any motorised vehicles, aircrafts, caravans or watercrafts
Misplacing or accidentally losing items 
Wear and tear, and the cost of repairing breakdowns
You can take a look at our full policy details to see the full details of what's covered.
What's optional
Choose optional add-ons at an additional cost to create cover that suits you.

Extra personal belongings cover

We offer optional extra personal belongings cover that you can add to your policy, which gives your possessions more protection against the unexpected.

This protects individual items up to £2,000. And even if you take your belongings away from home, we'll cover you for theft, accidental loss, and damage worldwide.

f you want to cover more expensive items worth over £2,000, we can also help out. 
Optional accidental damage



This is an optional extra that you can add to your policy. While your standard cover protects you against things like fire and theft – accidental damage cover goes much further. We offer two levels of cover – 'Limited' and 'Extra':

Limited cover insures you against accidental damage to non-portable home entertainment equipment, mirrors, and glass in furniture (like in cabinets or coffee tables)
Extra cover insures almost all of your contents if they're damaged accidentally – so no need to panic if you spill that glass of red on your cream sofa

To add this to your policy, simply select the add-on when you get your quote.
Take a look at our Insurance product information document for more information about the extras available.
Do I need renters insurance?
You don't need to have renters insurance by law, but it'll help you protect your belongings. Even if your landlord has buildings insurance, it won't cover any of your possessions. So if you want to look after your valuable items – which might be anything from a phone to expensive jewellery, cash, or even a really tasty frozen pizza – it might be worth thinking about getting cover. 
Ready to get cover?
We've got a range of options to help protect what's important to you.
Important documents
If you already have insurance with us, you'll find the documents for your policy in MyAviva.
Policy add-ons
Tailor your policy with our add-ons and get extra cover for your home and belongings. 

Looking for more cover?
We've got a range of products to protect what's important to you.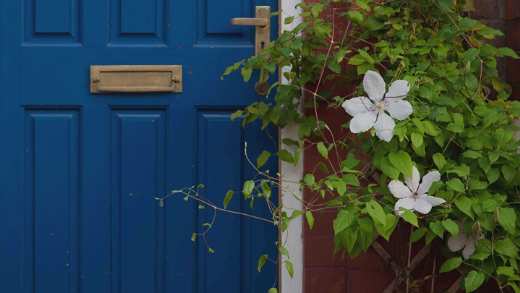 From porches to patios, our Buildings Insurance helps to protect the structure of your property.
Still need help?
If you've still got a question, find out how to get in touch on our contact us page.