With you today, for a better tomorrow
For more than 320 years, we've been looking after our customers and helping them prepare for the unexpected – and we've picked up a thing or two along the way. We put all our experience, nous, and knowledge to work, so our customers can live life at their own speed.

That's why over 18.7 million people in the UK, Ireland, and Canada choose us – to protect what they have and to help them plan their future.
That future might seem a long way off, but the small steps you take now can make a big difference down the line – and even help you achieve your ambitions along the way too.
For every step you take, we'll take one too. Together, we'll take a scenic walk towards your brighter, better future.
How we're making ourselves heard
We want a better tomorrow for our customers, but we're not stopping there. We're stacking up the bricks to build a brighter future for everyone – and we're shouting at the tops of our voices about the things that matter to us.

While we're working towards our Net Zero by 2040 action plan, we acknowledge that we have relationships with businesses and existing assets that may be associated with significant emissions. 

Climate matters
Aviva is a market leader in sustainability. In 2021, we announced our plan to become Net Zero by 2040, the first major insurance company in the world to do so [2]Footnote 2.  
Community matters
We can't predict the future, no one can. But we can help communities across the UK become stronger and more resilient – so that's exactly what we do. 
Our Aviva Community Fund offers year-round funding and support for a glorious galaxy of causes and projects. They're diverse, inspired, and inspiring – and they all help communities to strengthen, grow, and work towards a brighter and more sustainable future. Go on, take a peek.
Since 2016, we've also partnered with the British Red Cross. Through the Aviva Foundation, we support their amazing work, making sure vulnerable people can access the help they need.
Transcript
Life's complicated.
Things don't always go to plan.

It can be hard to know what to do for the best. 

We understand that everyone needs someone to rely on.

"I'm just ringing today to let you know we're in a position now to pay your claim"

A helping hand.

In an uncertain world.

We're with people when it really matters. 

To help them make the most of life.

We understand what's important to our customers.

And take pride in doing things well. 

Using our expertise and empathy.

"The Calgary hail storms this year were the fourth worst catastrophe in Canadian history. And I couldn't be prouder of how our team has responded and helped our customers through this."

We care about people.

About bringing them peace of mind.

"Yes, we are here to help you, especially right now."

And helping them build a prosperous future.

We're part of a family; employees, distributors, partners and customers.

We keep our promises.

"If you want 10 stars you've got 10 stars as far as I'm concerned."

We put things right when they go wrong.

So our customers don't have to worry about the bumps in the road.

We've been taking care of people for over 300 years.

"The Aviva family is there – even if you can't see them."

We live in the same streets.

Work in the same towns. 

We're invested in our people.

Our communities.

"On behalf of us all, thank you!"

Our customers.

Our planet.

Our home.

By looking out for each other.

By being part of something bigger.

"We protect people each day, we help people to get on with their lives, we support them when they've had a problem."

We're creating a future we all want to live in. 

And leaving a legacy we can all be proud of. 

"And you will hit your target!"

Because at Aviva, we understand that what you do today, creates what is possible tomorrow.

With you today, for a better tomorrow.

We're committed to being a responsible business
We're absolutely committed to being an ethical and responsible business and our approach has been recognised and accredited by two independent organisations, The Good Shopping Guide and The Good Business Charter. 
Which is perfect, because we want to be judged on what we do, not what we say.
The Good Shopping Guide Ethical Company Award
Recognises and rewards ethical business practices
Running for 20 years
Assesses companies using 25 different ethical criteria
Calculates an overall rating
Accredits the top third ranked companies in each sector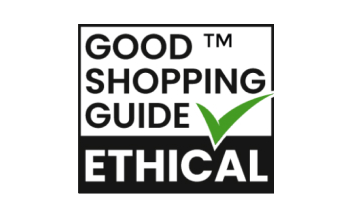 The Good Business Charter
Reviews good business behaviours
Newly established
Assesses companies across ten key areas, including environmental responsibility, employee wellbeing, ethical purchasing, and paying fair tax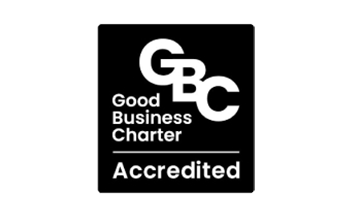 Working with us
Our people matter to us, and we'll never compromise on how we treat them. We offer flexible working, equal parental leave, and have been a real Living Wage employer since the programme began in 2005. 
We provide benefits to suit everyone and through our corporate responsibility programme, offer our people opportunities to volunteer, fundraise, and maximise charitable donations through schemes like Payroll Giving and Pennies for Good. 
Careers with us
The opportunities we offer are more exciting than skydiving through a thunderstorm. On your birthday. At midnight. 
Okay, maybe we're exaggerating – but only a little.
Take the first step towards becoming part of the Aviva family.
Take the plunge and explore career opportunities with us
More about our UK business
Check out the details of all our business operations in the UK.