What is equity release, and what's a lifetime mortgage?
These are two terms we'll mention a lot here. They're similar but not quite the same. Equity release is when you take cash out of the home you own without having to move. A lifetime mortgage is the most common type of equity release, and the kind we offer.
How does a lifetime mortgage work?
It's a long-term loan secured against the value of your home, which you can apply for any time after you turn 55. You'd borrow a cash lump sum, but there are no monthly payments. Instead, interest builds up for as long as you have the mortgage and is charged on the total amount borrowed and the interest already added. This quickly increases the amount you owe.
When you (and your partner, if you've taken it out jointly) pass away or need to go into long-term care, subject to our terms and conditions, the loan and any interest that's built up is paid back – normally using money from selling your home.
You need to know that taking out any type of equity release means you will leave a lower amount behind to loved ones. It may also have a tax impact and affect whether you can still claim certain welfare benefits.
Our free guide has more details that will walk you through the benefits and risks of the lifetime mortgage we offer.
What are the other types of equity release?
The other main kind of equity release is known as a home reversion plan. This is when you'd sell all or part of your home to the provider for less than its market value. In return you get a tax-free cash lump sum or regular income while you carry on living there without paying rent. We don't offer home reversion plans.
Are you eligible for a lifetime mortgage?
Before we start zooming in on the smaller details, let's stop to check if a lifetime mortgage is possible for you. For starters you'll need to:
Be at least 55 – and that applies to each homeowner
Own a home in the UK, not including the Isle of Man or the Channel Islands
Own a home worth £75,000 or more
Want to borrow at least £15,000
Find out more about whether you're eligible for a lifetime mortgage.
What can you use equity release for?
That's mostly up to you. But releasing equity is a huge decision and commitment, so we have to be happy you're doing it for the right reasons when you apply for our lifetime mortgage. Like giving your (unintentionally) retro kitchen a much-needed refresh. Filling up your retirement tank to make yourself a little more comfortable. Or helping your kids with a leg up on the property ladder.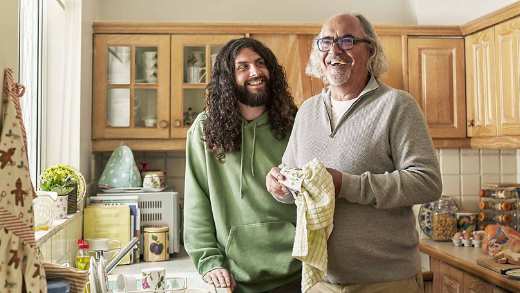 Learn about the ins, outs and in-betweens of our lifetime mortgage in our 3-minute video.
Is equity release safe?
Yes. As an equity release provider, we're regulated by the Financial Conduct Authority (FCA). We're also a member of the Equity Release Council, and follow their standards for protecting customers.
If you take out a lifetime mortgage with us, we also promise that you or your estate will never have to pay back more than your home can be sold for, as long as it's sold for the best price reasonably obtainable.
You can also read our answers to other common equity release concerns.
What are the pros and cons of our kind of equity release, a lifetime mortgage?
It's important to look at everything before you apply for our lifetime mortgage – the great bits and the not-so good things.
Pros
You'll still own your home
You're the full legal owner of the property – that doesn't change.
You won't be leaving your family with the debt
Because of our no negative equity guarantee, your loved ones will never have to repay more than the money received from the sale of your property, provided that it's sold for the best price reasonably obtainable.
You can leave a little – or not so little – something behind
Set aside a percentage of your home's value to leave for family – it just means you can borrow less (the minimum you can borrow is £15,000)
An interest rate just for you
We tailor our interest rates to each application so it'll be unique to your personal situation – and it's fixed so it'll never go up.
Take a little here and pay a little there if you need
We let you choose to take a one-off lump sum or a smaller cash sum with a cash reserve to dip in to. You can also choose to make limited repayments during the term of the lifetime mortgage, if it suits you to do so, subject to our terms and conditions.
You only pay interest on money you've taken out
If you set up a cash reserve, no interest will build up on money sitting there, until you withdraw it. We'll set a new interest rate for each amount you take out, so your initial lump sum and any later withdrawals will have their own rate.
Our lifetime mortgage can move with you
You can transfer your lifetime mortgage to a new home, as long as it's a type of home we can lend on at the time.
Be protected if you downsize later
Should you move to another property later which you can't transfer your lifetime mortgage to, you may be able to pay it off in full with no early repayment charge, thanks to our downsizing protection. This applies automatically once you've had equity release with us for three years or more.
Cons
You'll be paying back a lot in interest
Interest is charged on the total amount borrowed and the interest already added, so the amount you owe goes up quickly.
Leaving less behind
Even if you set aside a percentage of your home's value for your loved ones, paying off the money you've released (plus any interest) will still mean you're leaving them less in inheritance.
It may have a tax impact and affect certain benefits
Taking cash out of your home through a lifetime mortgage could have tax implications or affect whether you're eligible for certain welfare benefits. Your equity release adviser will go through all of this with you.
It's a big decision, and a lifetime commitment
Our equity release is designed to last for the rest of your life – or until you need long-term care. If things change and you want to pay this off sooner, there may be a big early repayment charge.
You'll need to get legal advice
There'll be a cost for this, which you'll need to pay yourself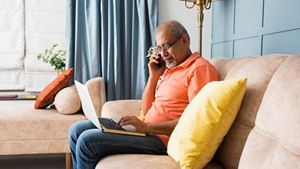 How much money could you release from your home?
Get crunching the numbers with our calculator, for an idea of how much tax-free cash you could be able to release from the value of your home.
How long does equity release take – and how do I apply?
A straight-forward lifetime mortgage application with us should take around 8 to 10 weeks. That's from when you first apply to the money landing in your bank account. We've put together a stride-by-stride outline of how this could unfold, and you can read more about the application process here.
Equity release FAQs
What are the different types of equity release?
Do I still own my own home?
Are there any fees?
What happens when it's time to sell the house?
Can I end the lifetime mortgage early?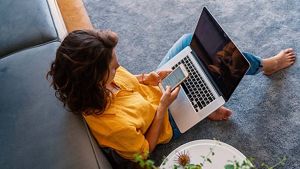 "We were able to tick off the long list of things we needed to get done – and still have some cash left over for emergencies."
Chris
Lifetime mortgage customer
Get specialist equity release advice
Take your first step by arranging a call with a UK-based equity release adviser. You don't have to commit to anything, it's just to see if it's an option for you. And you won't pay a separate advice fee. Instead, we'll make a commission payment to the adviser on completion of your loan. Here are two ways to get in touch.
Call us free

Ring now and make an appointment with an equity release adviser.

0800 141 3493

Monday to Friday: 9:00am - 6:00pm
Weekends and Bank Holidays: Closed

Ask us to call you

Give us your name and number, and an adviser will call you. You can pick a chosen day and whether morning or afternoon is best.

Request a call back
Your call will be answered by the Aviva Equity Release Advice team, who can provide information and advice on Aviva's lifetime mortgages only. They're authorised and regulated by the Financial Conduct Authority.
Calls to 0800 or 0808 numbers from UK landlines and mobiles are free. For our joint protection, calls may be recorded or monitored, and saved for a minimum of 5 years. Our opening hours may be different depending on which team you need to speak to.