What is critical illness cover?
It's an insurance policy that helps protect your income if you're diagnosed with a critical illness. For times when you can't work, tax-free cash can offer one less worry and maybe even a better night's sleep.
The benefits of critical illness cover
How does critical illness cover work?
When you pay monthly premiums for the policy term, we'll be standing by to pay out the cover amount if you're diagnosed with one of the 52 conditions listed on our policy plan. Our policy also includes a children's benefit that covers any children you have at no extra cost.
Do you need critical illness cover?
No one can predict your future health, but you can prepare yourself financially. It's like having a fire extinguisher in your house. You may never have to use it, but you'll be glad it's there if you need it.
Think about expenses you'd need to cover if you were critically ill and couldn't work. From feeding your family to balancing your bills, making ends meet without your normal income can be the toughest nut to crack. That's why critical illness cover comes in useful.
How much critical illness cover do I need?
It depends on things like what you want to cover, how much you're looking to pay each month, and for how long. Our critical illness cover normally comes in at under £19 a month, according to figures from September 2022 to September 2023. But we're all different, so you'll be quoted a price we piece together based on things like your policy's length, amount you've asked for and medical history.
Why get critical illness cover?
Did you know?
Around 1.4 million people alive in the UK today have survived a heart attack [2]

Footnote 2

 
There are 1.3 million stroke survivors in the UK [3]

Footnote 3

 
1 in 2 will develop some form of cancer in their lifetime [4]

Footnote 4
Our phones ring the most for claims relating to cancer, heart attacks, strokes, multiple sclerosis and Parkinson's disease. But we're happy to cover as many as 52 illnesses, which are listed in the critical illness policy summary (PDF 113KB).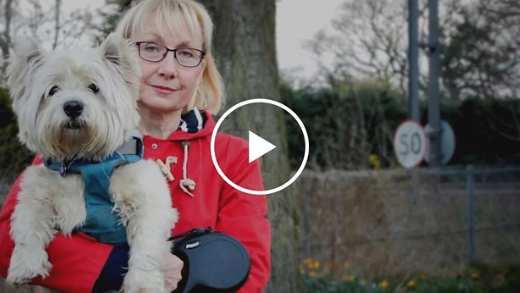 How critical illness cover helped Linda when she needed it most
Linda took out critical illness cover with us when she bought her house. Within a few years, she got some bad news completely out of the blue. Here's how we could help her at this difficult time. 
How to choose the type of critical illness cover that's right for you
It's all down to what you want to protect and how much you're willing to set aside each month. Pick between level cover (a set amount which you can also protect from inflation) or decreasing cover (the amount you'll get drops over time).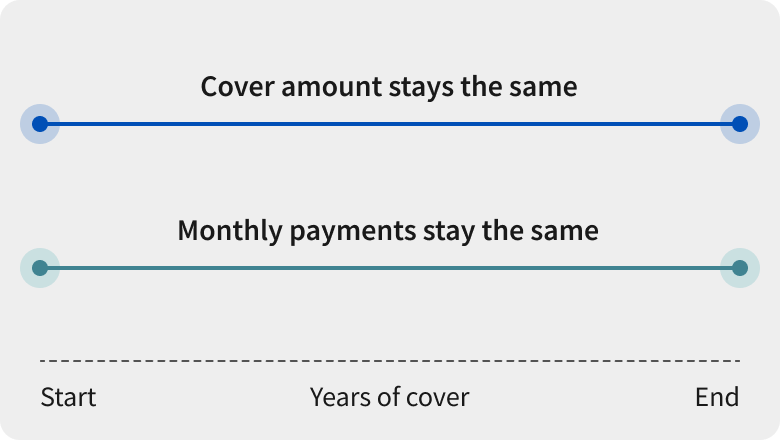 Level cover
With level cover, you choose the cover amount and how long you want the cover to run for. The amount of cover and the amount you pay each month stays the same until your policy ends.
Level cover could be a good option if you're looking to help maintain a loved ones' living standards, and the lump sum can help to cover things like:
Your salary
Any additional health and living costs
Rent payments
Continue to make mortgage payments
Children's school fees or other childcare costs
Protecting your cover from inflation
You can choose to make your cover amount increase in line with inflation. This means that your monthly payments may rise, and ensures the lump sum won't be worth less in the future because of the rise in the cost of living.
If you choose this option, the maximum annual increase would be 15% to your premium and 10% to your cover amount. [5]Footnote 5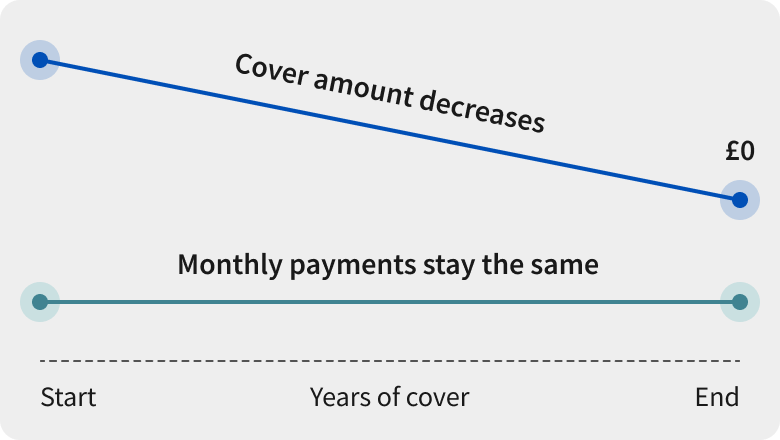 Decreasing cover
This could be a great option to help pay off a mortgage, debt or other loans if you're diagnosed with one of the defined illnesses while the policy's active. 
Just like level cover, it has an expiry date, and your monthly payments are set in stone unless you change your policy
In general, decreasing cover is lighter on your wallet than level cover as it's only there to pay off loans and debts you're chipping away at. The payout amount won't need to be as high if you claim as you'll owe less money over time.
Are you eligible for critical illness cover?
To get cover, you'll need to:
Consider your main home as being in the UK, with a legal right to live here, and no current intention of packing your bags to move elsewhere for good. By the way, the Channel Islands, the Isle of Man and Gibraltar aren't considered part of the UK.
Be aged between 18 and 64. For a joint policy, the maximum age applies to the oldest person covered.
What our critical illness insurance covers
If you already have critical illness cover with us, check what conditions you're covered for in your policy documents, as it may be different from what's detailed below.
These are included:
Lump sum payment
Tax-free cash if you survive more than ten days after being diagnosed with any of the critical illnesses listed in our policy definition. See the list of 52 conditions (PDF 124 KB)
Flexible length of cover
Your policy could last anywhere between five and fifty years – up to the age of 75
Cover for your kids
We'll pay up to £25,000, or 50% of the cover amount (whichever is lower), for children diagnosed with critical illnesses (not terminal). It's valid from when they're 30 days to their 18th birthday (or 21st if they're in full time education). The conditions are listed in the policy conditions (PDF 124 KB)

Changing from a joint policy to a single policy
If you separate from your partner, you can split your policy into two single policies, and won't have to answer any new health and lifestyle questions
Cover up to £1 million
To help you when you need it most
Additional critical illness benefit
You can claim for some additional critical illnesses – and the policy won't end if we pay a successful claim
These aren't included:
If you're diagnosed with a critical illness outside the policy term
You're only covered while your policy's active

If you don't survive 10 days following the diagnosis
You'd need a life insurance policy to be covered by this
If you pass away
Your policy will end, and we won't pay out. If you have a joint policy and one person passes away, the other policyholder will still be covered
If you don't pay every month
Your cover will stop. The policy has no cash-in value
If you're diagnosed with a critical illness not listed in our policy
You're only covered for the conditions listed
If this policy's paid out, it ends
Customers can only get paid from their policy once, unless it's a children's or additional critical illness claim
5 minutes and done
Getting a quote could be done by the time you've boiled the kettle. Combining life insurance and critical illness cover can be done on our life insurance page.
All we need to know is:
Your date of birth
Whether you smoke
How much cover you need
How long you want to be covered for
Monday to Friday 8:00am - 6:00pm
Weekends and bank holidays: Closed
Calls may be monitored or recorded. Calls to 0800 numbers from UK landlines and mobiles are free.Our opening hours may be different depending on which team you need to speak to.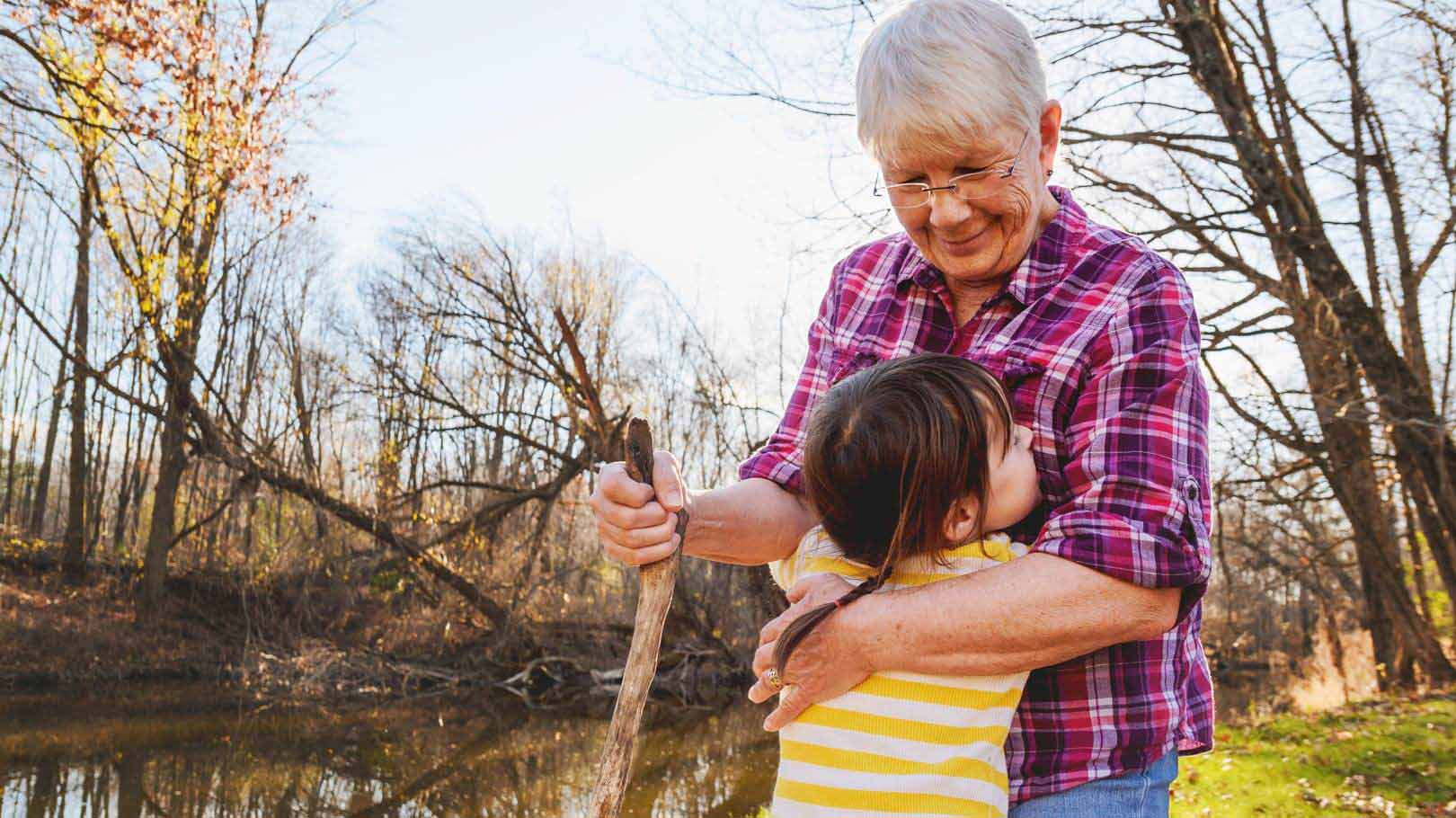 Critical illness cover FAQs
Am I eligible for a critical illness policy?
Which critical illnesses are covered under this policy?
Will my children be included in my critical illness policy?
How much does critical illness cover cost?
How do I make a critical illness claim?
Why choose our critical illness cover?
We can help you stay healthier today
Our critical illness cover comes with access to health and wellbeing services through the Aviva DigiCare+ smartphone app
We've got heritage
We've been protecting people like you for over 325 years
You can count on us
In 2022, we paid out £334m in critical illness claims [1]

Footnote 1

We're taking action on climate change
We're the first major insurer worldwide to target becoming a Net Zero company by 2040. While we are working towards our sustainability ambitions, we acknowledge that we have relationships with businesses and existing assets that may be associated with significant emissions. More information can be found at https://www.aviva.com/sustainability/climate/
Looking for more cover?
Here are some other ways to help protect your family's future.
Life and critical illness insurance articles and resources
Get insight and useful info on protecting you and your family.