Extra control over your life insurance
Place your life insurance policy into an Aviva Trust to specify who benefits from any payout once you're gone.

Choose your Trust
We offer 2 types of Trust depending on who and how you want to manage your money
Receive money quickly
Policy payouts should reach your trustees quickly – without being subject to Inheritance Tax [1]Footnote 1

Control over your policy
Become a trustee automatically when you set up your Trust to stay in control over your policy

Aviva Trusts are available if you have a Life Insurance or Over 50 plan (but not for a Critical Illness Plan or Free Parent Life Cover).
What is a Trust?
A Trust is a legal arrangement that allows you to 'give away' something of value without losing full control over it.
By placing your life insurance policy in a Trust, you can choose who you want to receive the money from any payout – as well as who manages the process after you've gone.
Anything placed in a Trust won't be counted as part of your estate when you die. So any money passed on to your beneficiaries will usually be exempt from Inheritance Tax and money can often be paid to beneficiaries more quickly [1]Footnote 1.
How does a Trust work?
There are 3 different roles you need to nominate people for – the settlor, trustees and beneficiaries.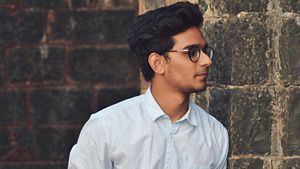 Step

1
Settlor
This is the person who sets up the trust and transfers the policy into it (usually, you).
As the settlor, you specify who you want any money to go to (the beneficiary) and who would look after it if you die (the trustee).
With our Trust options, you'll also automatically be a trustee. It's a good idea to appoint at least one other trustee to manage the Trust when you pass away.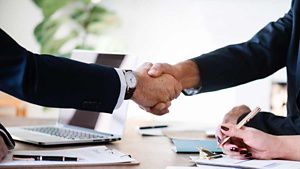 Step

2
Trustees
These are the people who manage the Trust.
The trustees become legally responsible for the Trust and must manage it in the way you set out as the settlor.
If you place your life insurance policy in a Trust, the trustees will be responsible for making any claims and managing any payout on behalf of the beneficiaries. 
Step

3
Beneficiaries
These are the people that benefit from the Trust.
When you pass away, the trustees will receive any money from your life insurance.
They'll then either pass it straight to the beneficiaries or look after it until they can manage it themselves (eg if the beneficiaries are young children). 
Our Trusts
We offer 2 types of Trust for you to choose from depending on the type of life cover you have and who you'd like to benefit from any payout.
Aviva Discretionary Gift Trust (Protection)
For single or joint Life Insurance policies 
This is a flexible Trust that lets you nominate a number of different beneficiaries, including children or grandchildren.
You can add beneficiaries as time goes on, e.g. if children or grandchildren are born after you set up the Trust.
Simply let the trustees know in writing who you want to add as a beneficiary and how you want any money to be divided.
Aviva Survivor Trust (Protection)
For joint Life Insurance policies (except Critical Illness cover)
If you have a joint life insurance policy, where one of you will receive any life insurance payout if your partner dies, our Survivor Trust may suit you.
By placing your policy in the Aviva Survivor Trust, the trustees can pay any money to the surviving partner as long as they're still alive 31 days after the death of their partner.

If the surviving partner dies within 31 days of the other partner, the trustees can pay the money straight to the beneficiaries of the Trust (perhaps your children or grandchildren). This way, the beneficiaries usually won't pay Inheritance Tax on the money as part of either yours or your partner's estate [2]Footnote 2.
Help choosing a Trust
While setting up a Trust can give you more control over who benefits from any money you leave once you're gone, remember that a Trust is a legal arrangement. 
Setting up a Trust has tax and legal implications – and once it's been set up, you can't simply cancel it.
Your trustees will also have a duty to your beneficiaries and will be personally liable for any loss to them (e.g. if they don't pass on any payment from your life cover).
To make sure a Trust is the right option for you, it's a good idea to seek independent legal and financial advice before you start, for which there may be a charge.
Visit unbiased.co.uk or lawsociety.org.uk for help finding an independent adviser.
Set up an Aviva Trust
To set up a Trust, fill in the application form and send it to us. Remember to get legal and financial advice before putting your policy in a Trust.

Send your completed form to: 
Aviva BCC,
PO Box 520,
Norwich,
NR1 3WG
Or email it to: 
protection@aviva.com.
Make sure you include the whole form – even the pages you haven't written on.
Looking for Life Insurance?
We have a range of options to help protect your family's future. There is no cash-in value at any time.

Life Insurance
Cover for your mortgage, children's university fees, loss of salary and more if you pass away.

Age: 18-77
Cover: Up to £5,000,000
Payment: If you get a terminal illness and aren't expected to live longer than12 months or you pass away
 
Over 50 life insurance
Affordable over 50 cover that lasts a lifetime (whole of life policy).
Age: 50-80 

Premium: From £5 to £100 a month
Payment: When you pass away


Critical Illness Plan
Our cover pays out a lump sum if you or your child are diagnosed with or have surgery for 1 of the 52 critical illnesses covered by our plan.
Age: 18-64
Cover: Up to £1,000,000
Payment: If you become critically ill and live for 10 days after diagnosis
 
Already with us?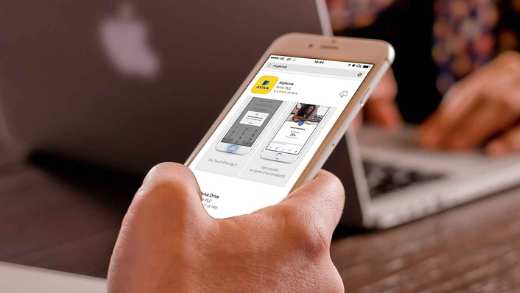 Manage your cover with MyAviva
Update your details
View your policies

View your discounts
Life articles
Take a look at our latest news and guides.

Contact us
Still need help? Give us a call
Monday to Friday: 8:00am - 6:00pm
Saturday and Sunday: Closed
For our joint protection, telephone calls may be recorded and/or monitored. Calls to 0800 numbers from UK landlines and mobiles are free. Our opening hours may be different depending on which team you need to speak to.