Manage your policies on the move
With the MyAviva app, you're in charge of your policies. Download the app to manage your insurance cover and see the value of your pension and investments in one place.

View your policies
Access your policy documents 
Make changes to your policies
Add new policy holders and make changes to some policies
Why download the MyAviva app?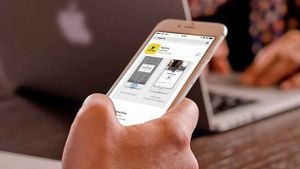 Gateway to MyAviva services
To use the app you'll first need to sign up to MyAviva. You can do that online or on the app itself once you download it, then you'll have access to your policies and all that MyAviva has to offer.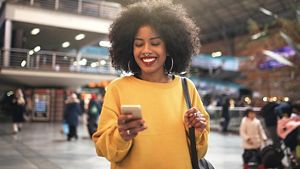 Seamless online experience
Thanks to the app you can check on your policies and make changes in just a few taps, wherever you are. Log in is quick and secure – all you need is a smartphone and internet access.
What's in the app?
MyAviva app doesn't just give you access to your policy documents – it comes with a whole host of features [1]Footnote 1. 
View your policies
Check details of your policies and make sure what is covered
Make a claim
Car accident, burst pipe, lost luggage? Start a claim directly through the MyAviva app
Reminders about renewal dates
Check renewal dates of your policies and never forget to renew them
Check your pension or investments
Pension and investments help you save for your future – check how yours are doing so far
Make changes to your policies
Add new policy holders and make changes to some policies
Ready to start?
There are a few things you need to know about the MyAviva app:
Not all policies are displayed – if you can't find yours just give us a call
It may take up to 24 hours for your policy to appear
Only the main policy holder can view the policy.
Download the app
The MyAviva app is just a tap away. Visit the iTunes App Store or Google Play Store to get started. 
Apple Touch ID and Face ID are available on selected Apple devices. Android Fingerprint available on selected Android devices. Not all features and services in the app are currently available for every product. The MyAviva app is not currently available in the Isle of Man. Mobile data charges may apply.
Contact us
If you can't see your policy on MyAviva, please give us a call
Monday to Friday: 8:00am - 6:00pm
Saturday: 9:00am - 3:00pm
Sunday: 10:00am - 2:00pm
Bank holidays: 10:00am - 4:00pm
For our joint protection, telephone calls may be recorded and/or monitored and will be saved for a minimum of 5 years. Calls to 0800 or 0808 numbers from UK landlines and mobiles are free. Our opening hours may be different depending on which team you need to speak to.