Cover to get you back on the road
We've partnered with RAC to bring you a range of breakdown cover options – from roadside repairs to home starts.

Roadside assistance
We'll repair your vehicle at the roadside – or get you to the nearest garage

Onward transport
We'll get you and your passengers to your destination

Standalone cover
Get breakdown cover on its own or as an add-on to your Aviva Car Insurance

Simply select the type of cover that suits you and add European breakdown cover if you need it.

Cover for you and your vehicle
We offer vehicle-based cover, personal cover or joint personal cover on our standalone Rescue policy. Or add vehicle based breakdown cover to your Aviva car or van insurance [1]Footnote 1.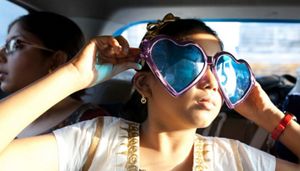 Vehicle or personal cover?
If you drive just 1 vehicle, then vehicle-based cover may suit you. We'll help if your vehicle breaks down – no matter who's driving. You can add this to your car insurance or buy on its own.
Drive more than 1 vehicle regularly? You might prefer our standalone, personal cover. We'll help if you break down in any vehicle – even if you're just a passenger.
Looking for breakdown cover only?
To keep things flexible, we offer breakdown cover on its own or as something you can add to your car insurance.
So if your insurance is due for renewal, you can save time and select breakdown cover as an optional extra when you get your renewal quote. Or get separate quotes for each cover if you prefer.
Your cover options
 
Rescue

Rescue & Recovery
Rescue, Recovery
& At Home

Rescue, Recovery,
At Home & Onward Travel

Roadside assistance

 

 

 

 

Tow to a nearby garage for you, your vehicle and your passengers

 

 

 

 

Recovery to any destination for you, your vehicle and your passengers

 

 

 

 

Assistance at or within a quarter mile of your home address

 

 

 

 

A replacement car – whilst yours is being repaired, or overnight accommodation or onwards travel by taxi, train or plane

 

 

 

 
What's not covered
Unfortunately, we can't cover everything. Make sure you're comfortable with what's not covered. For example: 

The cost of replacement parts
You'll have to pay for any replacement parts if they're needed
Running costs of a replacement vehicle
You're not covered for the cost of fuel, oil or updated insurance if you're provided with a hire car

Breakdowns or service within 24 hours of purchasing/upgrading cover
Your vehicle can't have broken down before you take out the cover

Breakdowns that the RAC have previously attended
You're not covered if RAC previously advised that a repair was temporary 

Any costs that aren't arranged by or through the RAC
Take a look at our policy wording for full details of what's not covered.

Ready to get cover?
Already have car insurance with us? Simply log in to MyAviva to add Breakdown Cover to your policy.

Breakdown cover only
Get a quote for breakdown cover on its own. Plus get £5 off when you take cover out online.

Cover with car insurance
Get a combined quote and add breakdown cover to your car insurance as an optional add-on.

Additional European breakdown cover
Looking to travel a little further afield? For an extra cost, you can add European breakdown cover to any of our standalone breakdown insurance options.

What's covered
Spare parts dispatch
If your vehicle needs repairing abroad

Extra accommodation expenses
If you're stranded after a breakdown
Replacement driver
If a doctor certifies that you're too ill to keep driving

Vehicle break-in
We'll pay for repairs after a break-in/attempted break-in abroad

Returning your car to the UK
If your car can't be repaired, we'll return it to the UK
Car hire costs up to £125 a day
If your vehicle can't be fixed immediately (up to £1,500 in total)
Travel expenses 
If you have to collect your car after leaving it abroad for repair 
Additional policy documents
Take a look at our policy wording for full details of what's covered.

Read our policy wording (519KB)
You can add this optional cover to your standalone breakdown insurance policy. Or add this cover to your car policy if you take out Foreign Use at the same time.
See our car insurance page and 'Motoring in Europe' policy booklet for more details
What to do if you break down
Can't get the car started? Call us straightaway to get help from our experts.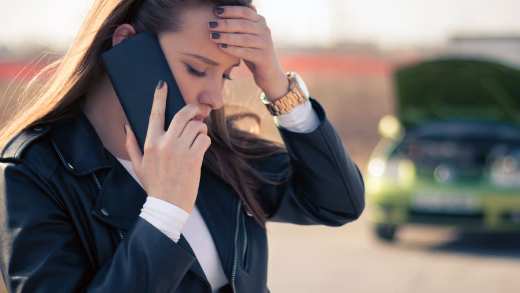 Step

1
Let us know
If you need help quickly, give us a call [2]Footnote 2.
UK 0800 0155 755
Republic of Ireland 1800 535 005 
France & Monaco 0800 290 112
Belarus or Russia 810 33 472 43 52 55
Another country 00 33 472 43 52 55

Broken down on the motorway? Use the roadside emergency phone if you can (mandatory in France).
Step

2
What we'll ask
Once you're safely off the road, we'll need to know exactly where you are and the nature of the fault or breakdown.
You'll also need your policy number and the registration, make and model of your vehicle.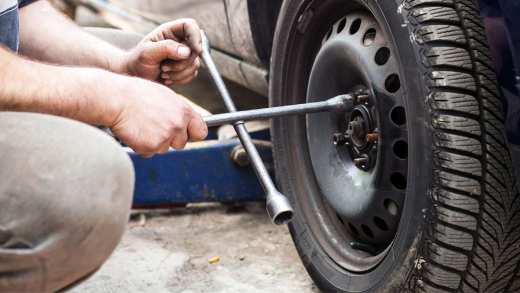 Step

3
We'll get to you quickly
Depending on your level of cover, we'll get out to help you as quickly as possible.
Remember, only accept assistance from the RAC patrol or contractor that's come out to you and let us know as soon as you can if you manage to get the vehicle running.
Looking for more cover?
We've got a range of car cover options to help protect what's important to you.

Still need help?
If you've still got a question, find out how to get in touch on our contact us page.