What an Aviva Pension can do for you
Start saving with our individual, self-invested pension. Choose how your money is invested and make changes whenever you like. And depending on your circumstances, track your savings by moving several pensions into one.

Single lump sum
Pay a single lump sum into your pension any time you want

Grow your savings
Put your money into investments of your choice and save more with tax benefits

From £25 a month
Choose how much you pay in so it's affordable and builds the savings you want

The value of your pension can go down as well as up and you may get back less than has been paid in.

Is a self-invested personal pension right for you?
There are various ways to save for your retirement. Our pension is one option that can give you a long-term, flexible investment with a boost from government contributions.
Is there a tax benefit?
You and your employer can pay into your pension (maximum £40,000 each year). We claim basic rate tax relief of 20% on any contributions you pay up to 100% of your annual earnings – you pay in £80, tax relief adds £20, so £100 goes into your pension. If you pay tax above basic rate, you can reclaim tax through your tax return. Tax treatment depends on your individual circumstances and may be subject to change in the future. Tax rules may be different in Scotland or Wales.
What happens to your money?
You get lots of choice and flexibility over the way your retirement savings are invested across shares, fixed interest, property and money markets. You can pick a ready-made fund from a range of different risk levels depending on your approach. For more involvement, you can choose from a shortlist of funds recommended by our investment experts or build your own selection from our full fund range.
Why invest in our self-invested personal pension?
Build your savings for retirement with a pension that puts you in control.
Investment choices
Choose from our ready-made funds, a shortlist selected by our investment experts or if you know exactly what you want, our full fund list
From £25 a month
Choose how frequently you pay in and stop and start payments when you want to. So you save what you can afford and in a way that works for you
Flexible retirement options
From age 55, you can take a cash lump sum, withdraw money from your pension when you need it, buy a guaranteed income for life or do a combination of these things
Payment to a beneficiary
Our pension allows you to tell us who you would like to receive any remaining pension savings when you die. They can usually take it as a single payment or as a regular income. Depending on your circumstances  this may be completely free of Income or Inheritance Tax
Clear fees
You can easily check the charges so you'll get no surprises
Single lump sum
To boost your pension savings, you can make a one-off payment at any time. The minimum amount is £1,000 if you've made an initial single payment of £5,000 or if you're making monthly contributions

Fair and transparent charges
Our Pension charge is made up of two elements.
There's our Aviva charge, which is up to 0.40% of the value of your investments, calculated daily and taken monthly. And your Fund Manager Charges, which depend on the funds you pick.
This example shows how much you'd pay in your first month to open with or transfer in £5,000 in a ready-made fund with a fund charge of 0.35%.

Our competitive Aviva charge
Our charge is a percentage of your total investment, up to a maximum of 0.40%, and is based on how much you've invested with us. The more you invest, the lower the percentage you'll pay, as shown in the table.
| Invested value | Annual Aviva charge |
| --- | --- |
| First £50,000 | 0.40% |
| Next £200,000 | 0.35% |
| Next £250,000 | 0.25% |
| Amount above £500,000 | 0% |
You can log into your account at any time to check your exact platform charge. Investment platforms can have different types of charges and use different terms to describe them.
Find out more about platform charges in this factsheet (PDF 82KB)
One combined charge from Aviva
If you have more than one type of investment with our online investment service – including an Aviva Stocks & Shares ISA, an Aviva Investment Account or an Aviva Pension. The more money you invest, the more we'll reward you with a lower percentage charge to pay overall.
It's a great way to keep more of your hard-earned money in the long term.
Find out more in our terms and conditions (PDF 238 KB)

Paying your charge
Your Aviva charge comes out of the cash in your account. Interest there is at our variable rate and may be positive, zero or negative. Current details can be seen here. Please note, if the interest rate is less than our Aviva charge, the amount in your cash account will go down.
Alternatively, this charge will come out of your investments if you don't have enough cash in your account. See our terms and conditions for full details.
Fund Manager Charges
The fund or funds you choose may incur an extra charge to cover the costs and expenses of managing the investments. Each fund has an individual charge which can be found in the Key Investor Information Document. This also appears as an ongoing charge figure (OCF) on your statement.
Things to remember
A few things to bear in mind before you move forward.

You can't access money paid into a pension before you reach 55 years old
You may pay Income Tax on 75% of the money withdrawn from a pension
If you don't earn an income, you can still contribute up to £3,600 into a pension each year (you can pay £2,880 with the government topping up a further £720)
There's no maximum age limit for a pension, but you can't make further contributions over the age of 75
How to pick your SIPP funds
See what method of picking a fund might suit you best.
Ready-made funds
Choose from a range of funds fully managed by Aviva Investors - including growth funds run with varying risk levels.
Experts' shortlist
Don't want to browse thousands of funds? Then choose from our experts' shortlist instead.
You've got passive funds which aim to track the value of a particular group of companies or markets, as well as active funds which try to beat the overall return of that market.
To make it into our shortlist, our experts at Aviva Investors believe these funds to be managed by high quality companies and fund managers with strong governance and control processes.
How the shortlist is put together
Self-select investments
If you're confident in picking your own funds to invest in, browse the full list in our self-select investment service.
Pick your funds from sectors including equities, property, gilts and more, as well as specific fund management companies. You can even focus on ethical funds if you want.
Why choose us?
We're working hard to have the best platform in the business. But there's no need to take just our word for it. Our platform won a gold award for customer experience from The Times Money Mentor, Boring Money best for beginners pension in both 2021 and 2022, as well as the Your Money best pension platform for a small portfolio and best platform for beginners.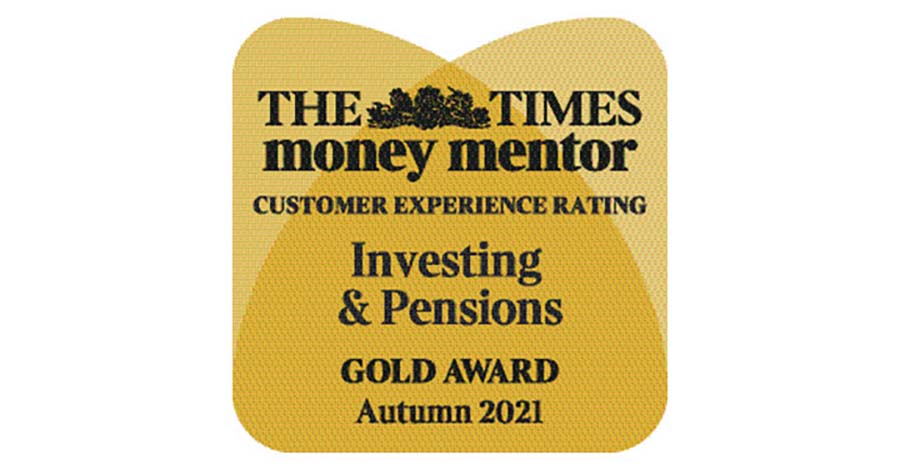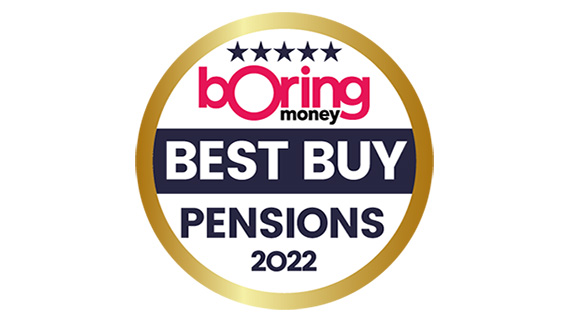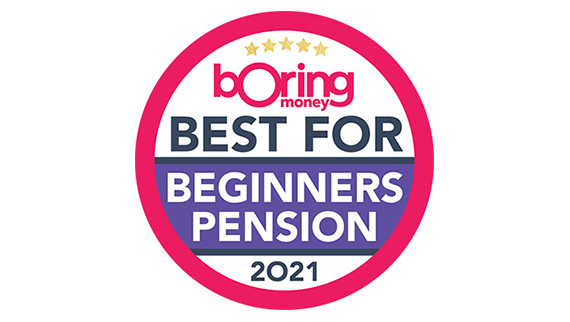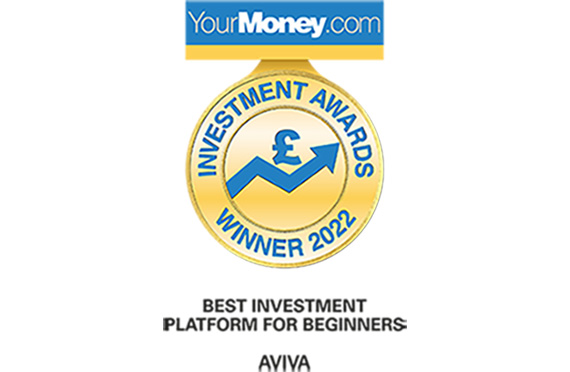 Important documents
Before you apply for a pension with us, make sure you read and understand all of the details.

Transfer a pension
Before you apply to transfer
Before moving your pension, compare your current fees and charges with the ones in the Aviva Pension. You should also find out if there are any exit charges or any potential inheritance tax implications for moving your pension.
There are some types of pensions and benefits we can't accept, and there are a few things you'll need to consider before combining your pensions with us.
You won't be able to move a:
defined contribution pension with a guaranteed annuity rate
defined contribution pension with any other safeguarded benefits or guarantees
defined benefit pension
pension you've already started taking an income from
You'll need to be aware that:
there may be a charge from your existing pension provider for leaving them
your current provider might not take your pension pot back if you change your mind about transferring
you might find that your existing pension has valuable extra benefits or guarantees, which you'll lose if you transfer. So, please check your paperwork and, if you're not sure, talk to your current pension provider

Benefits and guarantees to look out for include more than 25% tax-free cash, loyalty bonuses, enhanced life insurance or death benefits, early access to your money or pension, and a pension with a guaranteed income.
Ready to transfer to a new pension?
To transfer a pension, there's a few things you'll need to complete your application:
A MyAviva account – if you don't have one already, registration is free and only takes a few moments
Your national insurance number at hand
Your existing pension policy number to arrange a transfer
Open a pension
Ready to apply for a pension?
To open a pension, there's a few things you'll need to complete your application:
A MyAviva account - if you don't have one already, registration is free and only takes a few moments
Your national insurance number at hand
Your bank details or debit card information to set up payments into your account
Get the pension support you need
We're bursting with options to help you plan your retirement, so you can choose what support is right for you. We're here to help every step of the way with everything from online resources, to tailored financial advice.
Extra support
We're here to help you get the best from your pension.
If you think you've got an old pension somewhere, with us or any other provider, but don't know the details, you can find help in tracking it down. It's your money – don't let it go to waste.
If you already have any pensions with us, and they're linked to your MyAviva account, please log in. If it isn't we can help you find out how to access it.

Looking for something else?
If you are considering what to do with the other pensions you have, or have a pension with Aviva through your work, the links below have information which could help you plan for the future you want.
We can combine your existing pensions into one place with us so they're easier to manage. Transferring isn't right for everyone and you need to consider the pros and cons. You may need advice for which you'll be charged. Capital at risk.
If you've been enrolled into a pension with us by your employer, find out how it works and what's in it for you.
Pension articles
Take a look at our library of helpful articles and guides.

Product provided by: Aviva Pension Trustees UK Limited. Registered in England No. 2407799. Aviva, Wellington Row, York, YO90 1WR. Authorised and regulated by the Financial Conduct Authority. Firm Reference Number 465132.