Welcome to the shortlist
How do you find an investment fund you can be confident in, when there's so many to choose from? Start with our Experts' shortlist, and choose the right fund for you.
Professional
Funds chosen by experienced investment analysts at Aviva Investors
Diversified
Invest in assets from a wide range of sectors and markets
Vigilant
Regular reviews ensure the shortlist only offers funds worth your attention
Rigorously selected
You'll only be shown funds that have passed specific checks and tests. All funds are reviewed regularly, to ensure they meet the high standards of the shortlist.
For example, a fund must give our experts reason to believe it has the potential to deliver consistent performance in the future.
Keep in mind, investments fall and rise in value, and you could get back less than has been paid in.
Say hello to Aviva Investors
Everyone in the manager research team who helped put the shortlist together is an experienced investment analyst. They search for active funds they believe stand out from the crowd, and are worth your attention.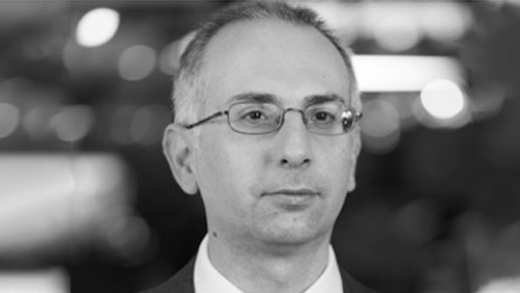 Luca Dal Mas, CFA, CFTE
Multimanager Team Lead
CFA and CFTe Charterholder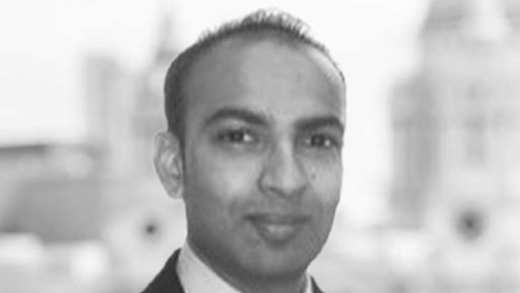 Amrish Patel, CFA
Senior Manager Research Analyst
CFA Charterholder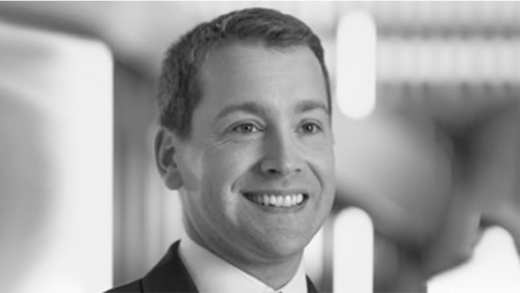 Cameron Falconer, CFA, CAIA
Head of Investment Oversight & Manager Research
CFA and CAIA Charteholder
Sustainable Investment funds
There are many different approaches when it comes to sustainable investing:
ESG – Where the manager considers environmental, social and governance factors as part of their investment process.
Ethical – Where the manager avoids investing in certain areas such as tobacco.
Impact – Where the manager will focus on a particular area such as climate change.
Stewardship – Where the manager will use capital to influence the behaviour of companies in a positive way.
What does this mean in practice?
So, if a fund was looking to incorporate ESG factors when making investments, they might assess the organisation's environmental factors, such as the business' energy consumption, their policy on climate change, or their waste production. 
They may consider social factors, like the company's community engagement, how well the business protects human rights, or employee relations.
And they'd look at the company's governance – the way the business is run – such as the quality of management, diversity of the board, or conflicts of interest.
Best-in-class funds on the shortlist
According to our research some funds are doing well at integrating ESG factors and our ratings take this into consideration. In addition to the basic requirements, these funds also meet the criteria below. Within the shortlist, you can filter to show just the funds categorised as best-in-class.

The parent company should be a UN PRI signatory (which shows a commitment to responsible investment)
Sustainability should be baked into the fund's objective and design
The fund should be managed by a team with the right resource and ESG expertise
The fund should have a clear approach to ESG that is well integrated with their investment research, how they build portfolios and how they handle risk management
The fund should be able to evidence how they are meeting their sustainable objectives
Voting and engagement should be clearly reported on with an emphasis on ESG
Active funds on the shortlist
Run by professional fund managers, these funds try to beat the performance of a particular sector benchmark , with specially chosen investments. For instance, investing in an active UK equity fund may give you exposure to investments the fund manager believes have the ability to outperform a benchmark, like the FTSE® 100.
Robust criteria
To make it onto the shortlist, an active fund must pass Aviva Investor's seven key criteria.
1. Who's the firm backing the fund?
They should have a reliable business model, be financially stable and have trustworthy management.
2. What's the fund's aim?
The fund should have clear goals and offer value for money.
3. Who is running the fund?
The fund manager should be experienced, and their wider team should be too.
4. How does the manager plan to beat the market?
They should have a clear and precise plan to navigate the ups and downs of the market.
5. How's the fund managed?
The fund should stay true to its investment framework over the long-term.
6. What investments are in the portfolio?
Actions speak louder than words — their investments need to match up with their strategy. 
7. How is the fund performing?
Examining how the fund is performing to ensure it is meeting expectations.
Want to learn more about how a fund makes it into the shortlist?
Read up about Aviva Investor's fund criteria in detail.
Passive funds
Alongside the shortlist of active funds, you can consider passive funds too. These funds invest broadly across assets in a sector with the aim of delivering a return in line with the market.
These cost-efficient funds are not assessed against the same criteria as active funds. When selecting Passive Funds, we take into consideration the firm that is running the fund, the cost of the funds, the process the fund manager employs and the fund's performance against its benchmark.
Shortlist updates
Check here regularly for news on what funds we've added and removed. We check funds against our criteria to establish suitability, and where two funds are similar, will preference a fund with stronger ESG credentials.
Funds added
December 2022
BNY Mellon Multi-Asset Global Balanced W Acc
BNY Mellon Multi-Asset Global Balanced W Inc
Funds removed
June 2023
SPARX Japan Sustainable Equity GBP Institutional E
December 2022
Jupiter UK Mid Cap
Before you use the shortlist
We think you'll find the shortlist useful if:
You are looking for specific funds to match your investment styles and interest
You'd like our help to narrow down the thousands of funds available
If this isn't what you're after, we have some other options. If you're planning a pension and want a simple way to invest, our Universal Retirement Fund could suit you, as the risk level of your investments will reduce closer to retirement. You can choose your own risk level with our ready-made funds, or pick from our full investment fund range.
Find a shortlist fund now
Take a look at the funds picked by the manager research team, and see what's right for you.
Nothing on this site is personalised advice or a recommendation. If you need a personalised recommendation based on your personal circumstances, you should seek financial advice.
For important information on the service we will be providing you with, read key facts about our services and costs.