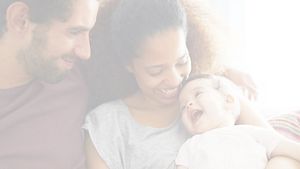 Income protection insurance
Cover for your family finances
A monthly income if you can't work
When you're ill or injured and can't work, our Income Protection Insurance is there to support you. It pays a proportion of your lost earnings so you can concentrate on looking after your health.
Monthly payment
Get a monthly income to cover some of your lost earnings
Flexible cover
Choose when your payments start and how long they last
Supportive claims team
Our team is ready to make the claims process easy and help you get back on your feet
Getting cover is straightforward, simple to arrange and individual to you.
Individual support for your case
We help thousands of income protection customers every year with exceptional service.
There when it matters
We helped around 4,000 customers in 2017, paying over £38 million in claims. Our team is dedicated to giving you exceptional service. We'll always do our best to minimise the administration involved in your claim, and get things moving as soon as possible. And we're always happy to answer your questions.
Jason's story
Jason was about to buy a house when he was diagnosed with cancer. Having income protection made a huge difference to him and his family. He contacted us and our claims team were there to help. Jason didnt have to worry about money, and he could focus on getting treatment and making a recovery.
Why choose income protection?
Features and benefits to think about.
Monthly payment
The monthly payments will cover some of your lost earnings, helping you maintain your lifestyle while you're away from work
Flexible cover
You can choose when your payments begin and how long the policy will pay out for if you're unable to work. Your adviser will discuss the options with you
Supportive claims team
Our claims team is trained to understand how you're feeling when you need to make a claim, and do everything they can to help
Fixed or variable benefits
Options include a fixed payment that stays the same for as long as you hold the policy, or benefits which increase with inflation
Buy through a financial adviser
To buy this policy, the first step is to talk to a financial adviser. If you decide the policy is right for you, your adviser can help you apply. You can search for an adviser at unbiased.co.uk
Ready to apply?
To buy this policy, you'll need to use a financial adviser. If you decide the policy is right for you, your adviser can help you apply. If you don't have a financial adviser, you can find one near you at unbiased.co.uk.
Contact us
Still need help? Give us a call.
For policies taken out before March 2015
Monday to Friday: 8:30am - 5:30pm
For policy taken out after March 2015
Monday to Friday: 8:30am - 5:30pm
Saturday: 8:30am - 2:00pm
For our joint protection, telephone calls may be recorded and/or monitored and will be saved for a minimum of 5 years. Calls to 0800 numbers from UK landlines and mobiles are free.