What is travel insurance?
Travel insurance is there to help protect you while you're away from home, and our travel cover can help you with all kinds of problems and quandaries, from urgent medical assistance to replacing a lost passport.
How we travel is as unique and individual as our fingerprints. Some people plan precisely and some float free, some pack lightly, while others carry enough to furnish a small palace. There's no right way and no wrong way – just your way. But, whichever way you travel, there's always the risk of something unexpected trying to trip you up. When you're covered, we can be there to help you back on your feet.

It's important to remember that travel insurance doesn't cover you for any event, incident, or circumstance that you knew about – or could reasonably be expected to have known about – when you bought your policy. It's there to back you up when life throws something unexpected your way.

Get started by choosing from  Annual Multi Trip cover or Single Trip cover and tailor it by adding extra upgrades like baggage or travel disruption cover.

Benefits of travel insurance
Why do I need travel insurance?
Like all insurance, travel insurance offers peace of mind in case something unexpected or unforeseen happens.
Having an accident, losing your passport or being delayed can be expensive and tricky to deal with if you're abroad. You might need legal help too, such as if you're injured during your trip and it wasn't your fault. Even if you simply fall ill while you're away, it's reassuring to know that we cover emergency medical and dental treatment.

You might already have travel cover, for example, it's included with some credit cards and current accounts. But before you travel, check exactly what's covered. Does it cover the places you're going and activities you'll be doing?

Some cover is optional, like cover for your belongings or for travel disruption, so make sure that you have the cover that you need when making travel plans.

What our travel insurance doesn't cover you for is any event or incident that you knew about – or could reasonably be expected to know about – when taking out your policy or booking your trip. That could be something that's already happened, or is going to happen, and can be reasonably expected to affect your travel plans.
Your cover options
Get cover for up to 31 days abroad per trip, for travellers aged up to 74. If you're planning to be away longer, you can pay  extra to extend your cover to 45, 60, or 90 days.
Trips in the UK are covered too – as long as you've pre-booked accommodation for at least two consecutive nights.
Get cover for up to 120 days abroad, for travellers aged up to 79.
Your UK trips are covered too – as long as you've pre-booked accommodation for at least two consecutive nights.
What does our travel insurance cover?
What's covered
Both single trip and annual multi trip insurance offer standard cover. This is what you're covered for, per person,  if you haven't taken out any optional extras.
Up to £10 million for emergency medical expenses outside the UK:

Emergency medical treatment
Dental treatment for emergency pain relief
Bringing you back to the UK in a medical emergency
Up to £5,000 if you need to cancel or abandon your trip due to:
Illness or injury of you or your travelling companion

Your redundancy
Your home being made uninhabitable by fire, storm or severe weather
Cover for your travel documents and money:
Emergency travel document expenses up to £750

Cash and bank notes up to £400

Delayed baggage up to £150
Take a look at the policy document for full details of what's covered.
What's not covered
Unfortunately, we can't cover everything – make sure you're happy with what's not covered, including:
Cancelling or abandoning your trip if the Foreign, Commonwealth & Development Office (FCDO) advise against all travel or all but essential travel to the area you were planning to stay in – unless you've taken out the optional Travel Disruption cover
Any event, incident or circumstance which had already happened, or was going to happen, at the time you took out or renewed your policy, added any optional cover or booked your trip (whichever is later) – and could reasonably be expected to affect your travel plans
Any claim if you travel against the advice of the FCDO
Any costs which are recoverable from your travel and/or accommodation provider or agent, your debit/credit card company, PayPal, ABTA, ATOL (or similar organisation)
Your personal belongings or baggage – unless you've taken out the optional Baggage cover
Cancelling your trip if an airport, port or airspace you're due to travel from or to is closed – unless you've taken out the optional Airspace Closure cover
Missed connections where you've not left enough time for travel, such as transfers between airports
Any leisure activities which are listed as excluded in the policy wording
Out-of-date travel documents

Take a look at our policy wording for full details of what's not covered.
Travelling with medical conditions
What we need to know about your health
It's really important that you let us know about any existing medical conditions – otherwise we might not be able to pay out for claims relating to them. 
Medical treatment abroad can be very expensive, so if you travel without cover for existing medical conditions, this could have serious financial implications for you if treatment is needed for these while you're on a trip. It could also mean that if you're ill before you travel, we may not pay a claim for cancelling the trip.
We  need to know if you, or anyone covered by your policy, has had an illness, injury, or disease in the 12 months before buying or renewing your cover, where they've:
Been prescribed medicine, including new or repeat prescriptions
Received, or are waiting to receive, medical treatment, tests, or investigations
Been referred to, or under the care of a specialist
Been admitted to hospital or had surgery
Discover more info about what we need to know by reading through the Your Health section of our policy wording.
Existing medical conditions
If we can cover an existing medical condition, we will – and this will be reflected in what you pay. If we can't – or if we can but you're not satisfied with the price – you might be able to get cover from a specialist medical insurer instead.
The UK government lists these specialist insurers for you to check out on MoneyHelper.
Or you can call 0800 138 1777
If you have symptoms that haven't been diagnosed yet, you may need to wait for a diagnosis before you can get cover.
Optional cover
You can tailor your travel insurance to cover the specifics of your trip by choosing from our optional extras.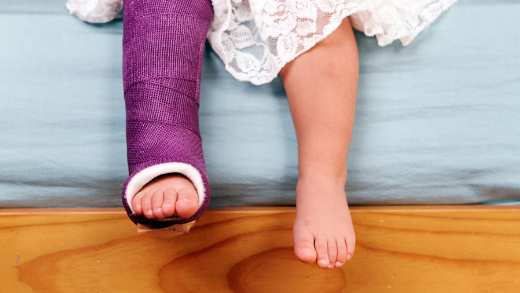 Making a claim
If something happens, we're here for you. You can get our attention online or give us a call – whichever's easier for you.
Before you start your claim, remember that your policy covers you for costs that are unrecoverable from your travel agent, accommodation provider, credit or debit card company, PAYPAL, or organisations like ABTA and ATOL.
Frequently asked questions
Does my travel insurance cover a cancelled flight?
Does my travel insurance cover strikes?
Am I covered if I miss my flight because of delays at or by the airport?
Contact us
We're always here to support you, with emergency lines open 24/7.
Or choose the number that best fits your circumstances and give us a ring.
Non-emergency travel claims abroad
Monday - Friday: 8:00am - 6:00pm
Saturday: 8:00am - 4:00pm
Sunday: Closed
Non-emergency travel claims in the UK
Monday to Friday: 8:00am - 6:00pm
Saturday: 8:00am - 4:00pm
Sunday: Closed