Manage your policy in MyAviva
Take the reins with MyAviva and direct your money on-the-go
Use your secure MyAviva account to do all sorts of things online – update your details, control your pension funds and investments, and window-shop all our great offers.
Log into MyAviva
Register for MyAviva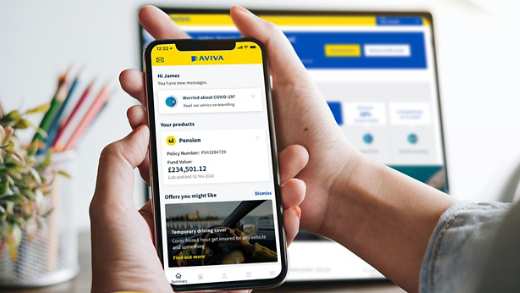 How to chat to us
Log in to MyAviva to steer your investments online, hear what our experts have to say, or get in touch if you can't find what you're looking for. Whatever works best for you.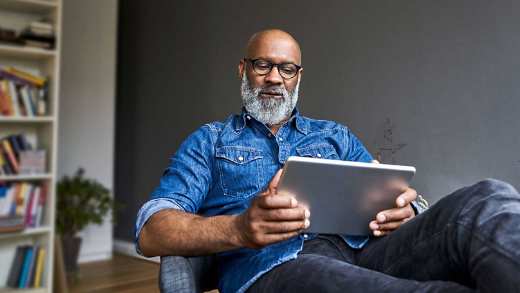 Your investments are just that – yours. Get involved with where your money goes.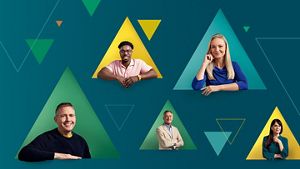 Our experts know their onions – hear their takes on savings and investments and use our online tools to make sure your finances are on track.
Find the right path for your questions
If you need to chat to someone about your product, the route you'll take depends on who you bought your policy with.
I bought my policy with Aviva
Choose your type of policy and discover the answers to lots of common questions – as well as how to get in touch with us.
Aviva Stocks & Shares ISA
Aviva Investment Account
Aviva Investors ISA and Collective Investments
Investment bonds
Aviva Platform
Endowments
Wealthify
I bought my policy with another provider
Choose your provider and discover how to get in touch with them.
Friends Life
Friends Provident
AXA
Winterthur
Important information
For our joint protection, telephone calls may be recorded and/or monitored and will be saved for a minimum of 5 years. Calls to 0800 numbers from UK landlines and mobiles are free. The cost of calls to 03 prefixed numbers are charged at national call rates (charges may vary dependent on your network provider) and are usually included in inclusive minute plans from landlines and mobiles.

Aviva Insurance Limited
Registered in Scotland No 2116. Aviva, Pitheavlis, Perth PH2 0NH. Authorised by the Prudential Regulation Authority and regulated by the Financial Conduct Authority and the Prudential Regulation Authority. Firm Reference Number 202153.