What is contents insurance?
Our Contents Insurance offers protection for your belongings. It has what it takes to help look after the prized possessions in your home and garden but doesn't cover the actual building itself. And with add-ons like accidental damage or bicycle cover, you can tweak your contents policy to suit you.
Unlimited sum insured
There's no limit to the overall amount we'll cover all your contents for [1]Footnote 1

Home office equipment
Get back to work again quickly, with up to £5,000 of cover for office furniture, computers, printers, and other equipment used for work.

Food in the freezer
Fill up your freezer again with up to £1,000 in your pocket to replace ruined food if it breaks down or is accidentally disconnected from the power.

Don't forget, you can take out our Contents Insurance on its own, or together with our Buildings Insurance as a complete Home Insurance package.
How contents insurance works
Contents insurance protects your belongings while they're in your house or garden. It covers them if they're damaged, destroyed or lost because of things like fire, theft, and flooding. With our Contents Insurance, we also spread that cover to include money, valuables, food in your freezer and home office equipment too. If you want to, you can also make sure you're covered for any accidents, with our optional accidental damage add-on.
And when it comes to who needs contents insurance, it's not just homeowners who should consider it. If you're renting, we have contents insurance for tenants.
Or if you're a landlord, you can get our home insurance for landlords.
Deciding how much contents insurance you need

Answering the question 'how much contents insurance do I need?' can make your head spin and your eyes cross. It's important to make sure you have enough cover, but how do you stick a price on everything you own? One way is to scribble a list of all your possessions and estimate how much of a battering your wallet would take if you had to replace them with new or similar items.
With our Contents Insurance we offer an unlimited contents sum insured. Though there are some limits for certain parts of cover, such as valuables or personal belongings.
We provide a total cover amount of £10,000 for valuables, such as artwork, jewellery, or stamp and coin collections, that are in your home.
Meanwhile, personal belongings is an optional add-on that also protects your personal items, like mobile phones or laptops, while they're away from your home. 
With both valuables and personal belongings, if you have a single item that's worth more than £2,000, you'll need to tell us about it so that it's specified on your policy.
Contents insurance that fits you 
Not sure if getting contents insurance is worth it? Think about what you'd do if there was a fire or flooding, or a thief crept into your home. If your gadgets, belongings, furniture, and more were lost or damaged, could your bank balance stretch to cover the cost of replacing them? If not, you might want to move 'get contents insurance' to the top of your to do list.
And when you're trying to decide what contents insurance you need, think about your specific needs and exactly what you'd want protecting.
You can boost our standard cover with optional add-ons to make your policy an even better fit for you. For example, you can protect your belongings when you're out and about with personal belongings cover. Or be prepared for one of those 'I can't believe I did that' moments with accidental damage cover.
What our Contents Insurance covers
Our Contents Insurance covers your household items, including money, valuables, and home office equipment. Plus, you can add extra worldwide cover for your bicycles and personal belongings.
What's covered
Protection against loss, damage and more.
Loss or damage to your contents
Caused by events such as fire, theft and flooding
Unlimited overall sum insured for properties with up to 5 bedrooms
Cover at home and in the garden 
Cover in your home, outbuildings and garden
Plus we'll cover items temporarily taken outside the home or garden
New for old replacements
We'll replace your damaged or destroyed belongings with new items 
Or we'll help with restorations, repairs or payment to choose your own replacements 
Personal money
Cash in your home covered up to £750 - including travel tickets, gift vouchers and phone cards
Food in freezers 
We'll replace spoiled food if your freezer breaks down or you accidentally turn the power off
What's not covered
Unfortunately, we can't cover everything – make sure you're happy with what's not covered, including:
Wear and tear, and the cost of repairing breakdowns or faults

Theft of cycles in the garden (unless securely locked to an object that can't be moved)
Misplacing or accidentally losing items
Motorised vehicles, aircrafts, caravans or watercrafts of any kind 
Take a look at our policy wording for full details of what's not covered.
How easy is it to get a contents insurance quote?
You can get a quote for our Contents Insurance in four simple steps. We'll ask:
for your personal details, such as your name and address

what type of cover you want, when you want it to start and about any previous claims

if you want to include any optional add-ons

about any high value or special items you have that are worth over £2,000



Ready to get cover?
We've got a range of options to help protect what's important to you.
Important documents
If you already have insurance with us, you'll find the documents for your policy in MyAviva.
Policy add-ons
Tweak your policy with our add-ons and bump up the cover for your belongings if you need to.
Looking for more cover?
We've got a range of products to protect what's important to you.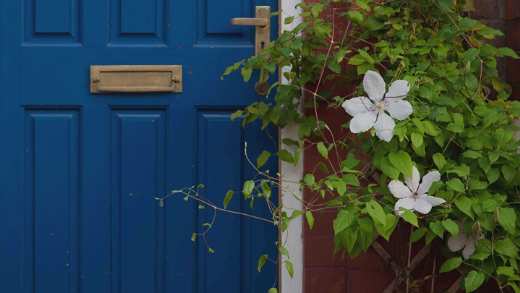 From porches to patios, our Buildings Insurance helps to protect the structure of your property.
Still need help?
If you've still got a question, find out how to get in touch on our contact us page.