Extensive cancer care as standard
Our dedicated oncology team will help you get the treatment you need, and a high level or aftercare.
Extensive treatment cover
Chemotherapy, radiotherapy and targeted therapy are covered in full

NHS cancer cash benefit
If you decide to use the NHS instead of private care, for eligible treatment, you can claim up to £100 for each day or night of treatment, with no overall limit

Dedicated ongoing care
Unlimited cover for monitoring after cancer treatment, and up to five years' ongoing medical needs
From diagnosis and cancer treatment, to aftercare and monitoring, you can rely on our support, each step of the way.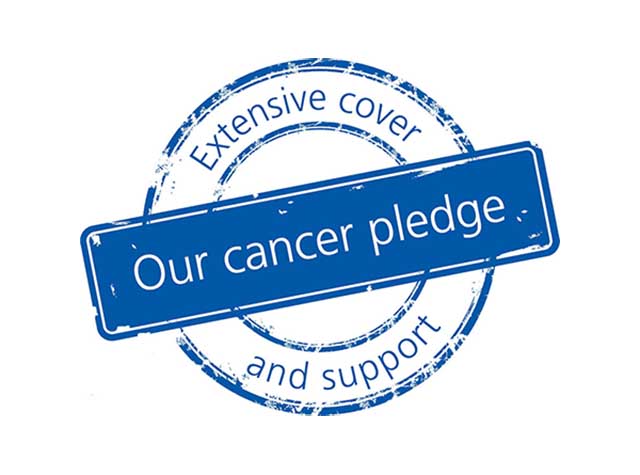 Our Cancer Pledge
We understand the importance of providing extensive cover and support at every stage of cancer treatment.
Our cancer pledge means we'll cover the cancer treatment and palliative care you need, as recommended by your specialist.
We want to make things as comfortable as possible following your cancer treatment, so we'll provide extensive cover for aftercare, including consultations with a dietitian, as well as money towards prostheses and a wig.
What cancer treatment is covered?
This is just a summary of our cover. For full details, take a look at the policy terms and conditions.
Outpatient consultations and treatment
Comprehensive outpatient cover, including diagnostic tests, consultations, radiotherapy, chemotherapy and targeted therapy
Drugs to strengthen bones
We pay for bone-strengthening drugs, like bisphosphonates
Preventative cancer treatment
For example, we'll pay for a mastectomy to a healthy breast if you've been diagnosed with cancer in the other breast, and you've already had cancer treatment that we've paid for
External prostheses
We'll contribute towards the cost of the first external prosthesis following cancer surgery

Stem cell and bone marrow transplants
Includes collection, storage and implantation
We've got your health covered
Get enhanced cancer cover as standard with our health insurance.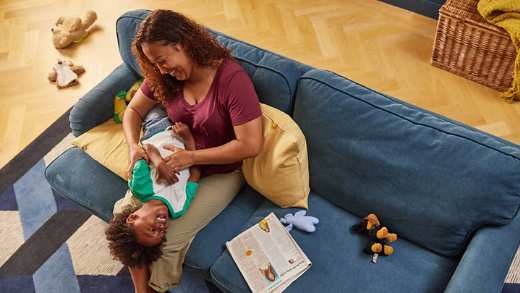 Get access to a wide network of private UK medical facilities and choose from a range of flexible healthcare benefits.
Health articles
Keep on top of your health and wellbeing with our guides and articles.